Here at RocketNews24 we believe there are few things that can't be improved with a sprinkling of anime style – even sports mascots. So we were thrilled to learn that one mystery artist has created unofficial anime mascots for all 32 World Cup teams. If you like your football with a side helping of cute and quirky cartoon girls, you've come to the right place!
Join us after the jump for a host of new anime characters dressed as superheros, animals and more – all in their team colours, of course.
▼ Let's kick off with the host country, which is showing a nice use of the "absolute territory" ad space.
▼ Costa Rica's mascot looks a little dangerous.
▼ An all-American hero?
▼  Cameroon's team are nicknamed 'Les Lions Indomptables' (The Indomitable Lions). Although this lion looks pretty domitable, to be honest.
▼ Keeping it simple for the Samurai Blue. Is it better than Pikachu, though?
▼ Oppa soccer style.
▼ The joey is the pouch is a nice touch.
▼ Far and away this writer's favourite. Check out that cheese hat! WHERE CAN I BUY A CHEESE HAT?
▼Ivory Coast…Ivory… See what they did there?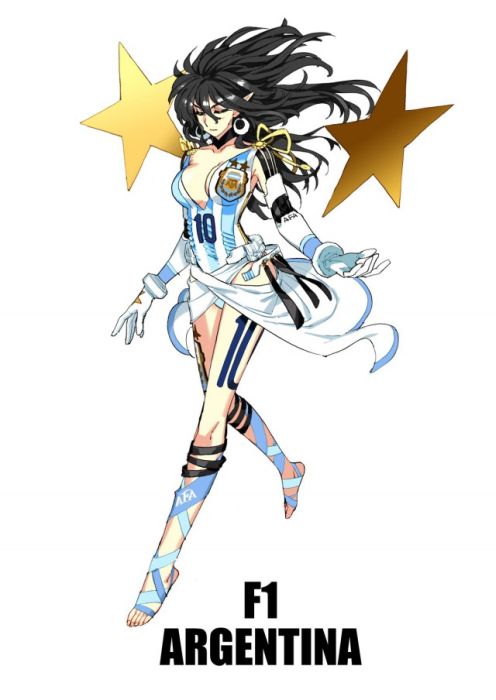 ▼ Well, this is awkward.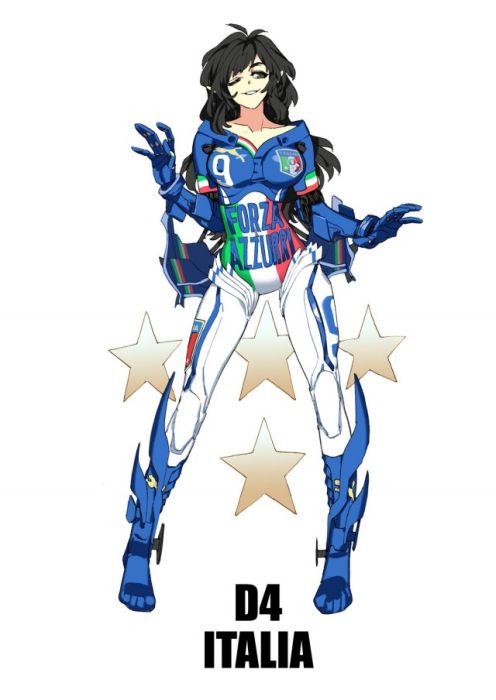 ▼ Maybe she's just caught sight of Luis Suarez?
▼ Are those bandages…?
▼ Looking pretty super with that eagle.
▼ Annnnnnddddddd things just got awkward again.
▼ …And again with this Crusader kit. Also, what's with the dead cat?
▼ Back in cute-land. Yayyy!
▼ The French Revolution: sponsored by Nike.
Any of those take your fancy, footie fans?
Source: Acid Cow