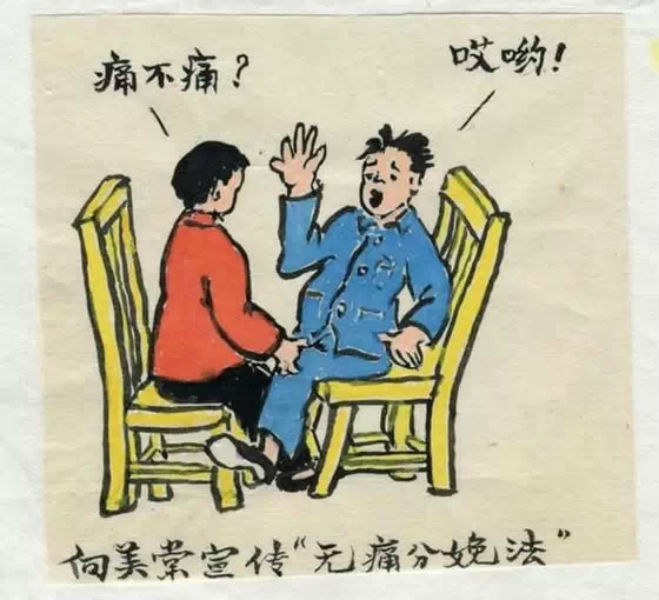 We may be a couple of years late to the party, but even if you're seeing this for a second time, you'll still be on the verge of tears by the end, so stay tuned. Back in the spring of 2013, Rao Pingru, a 91-year-old Chinese man, published a book of over 200 hand-drawn illustrations and letters telling the touching story of his 80 year relationship with his beloved wife, Mao Meitang.
The book, entitled Our Story, is over 360 pages long, so we can't bring you all of the drawings, but we know you'll enjoy the snippets we have for you. Get out the tissues and don't be afraid to let those tears flow.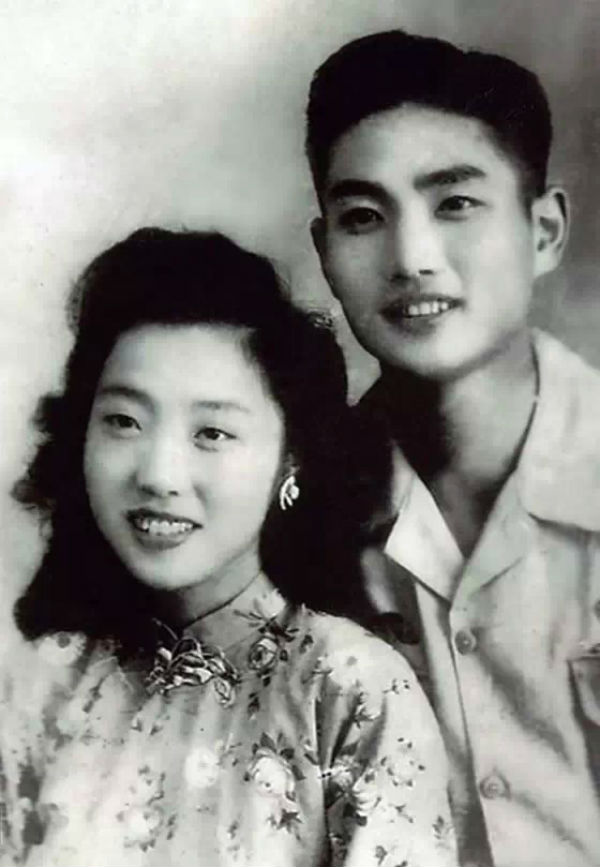 We'd like to tell you the book was made under happy circumstances, however, it all came about because Rao missed his wife, who passed away in 2008, after fighting kidney disease and Alzheimer's disease for nearly 16 years. Needless to say, the loss was devastating for the old man, but following their lifelong mantra of staying cheerful, he picked himself up and spent four years depicting their life together through drawings.
Along with the happy memories, the drawings depict their struggles through poverty, forced separation and sickness. Mao remembers outsiders thought them strange, for despite all of their tribulations, they remained cheerful. He later stated in an interview, "At the time, all the happiness was from the bottom of your heart. We never thought of the hardships as something bad. We were able to find fun in them."
The story begins back when Rao was a boy of eleven and Mao was just eight. They enjoyed playing with Rao's new toy together.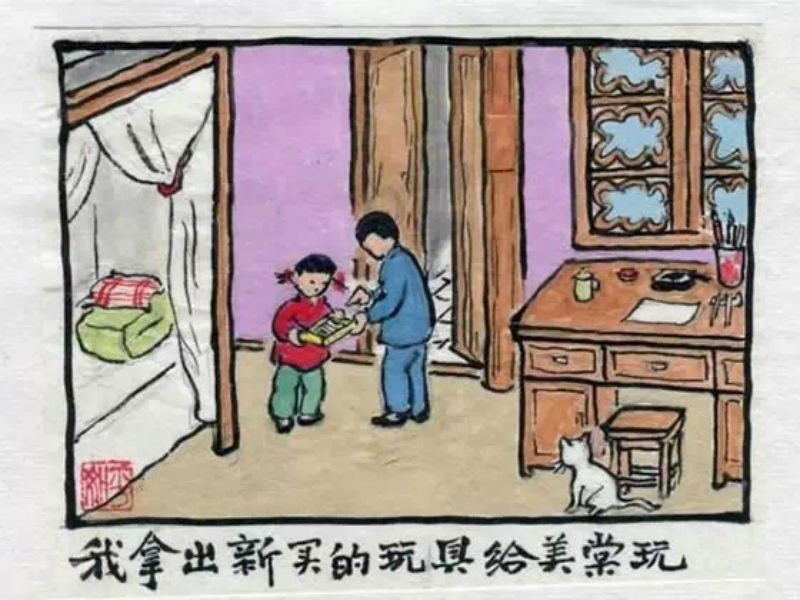 Fifteen years later, after graduating from Military school, the two were reunited by an agreement for arranged marriage. Approaching her house, he saw a young lady, Mao, putting on lipstick, his first impression of his bride-to-be.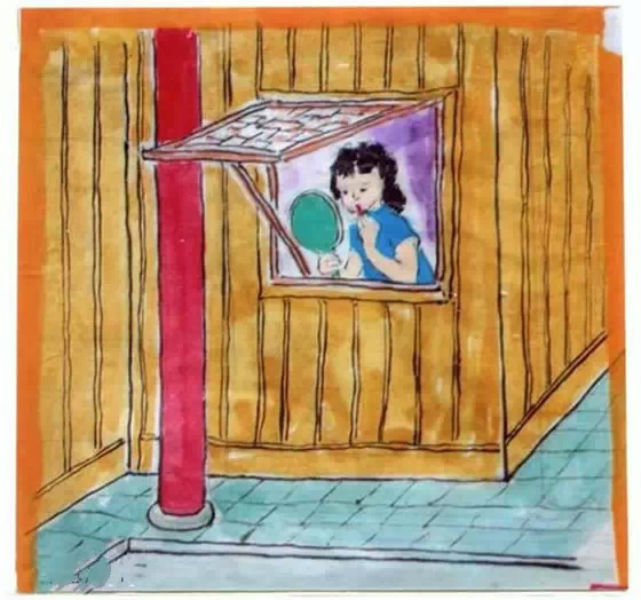 The two dated for some time and at one point Rao wanted to express his love for his betrothed, but was scared to say the words to her. Instead, he sang the English song Rose Marie, hoping his message got across.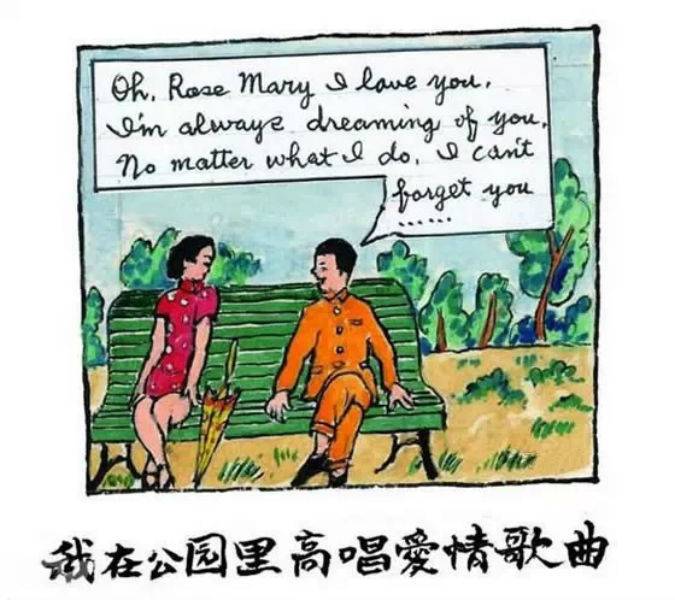 In 1948, they were married in Jiangxi Province. Exactly 60 years later, Rao returned to the ceremony hall alone, in memory of his late wife, who passed away just five months prior.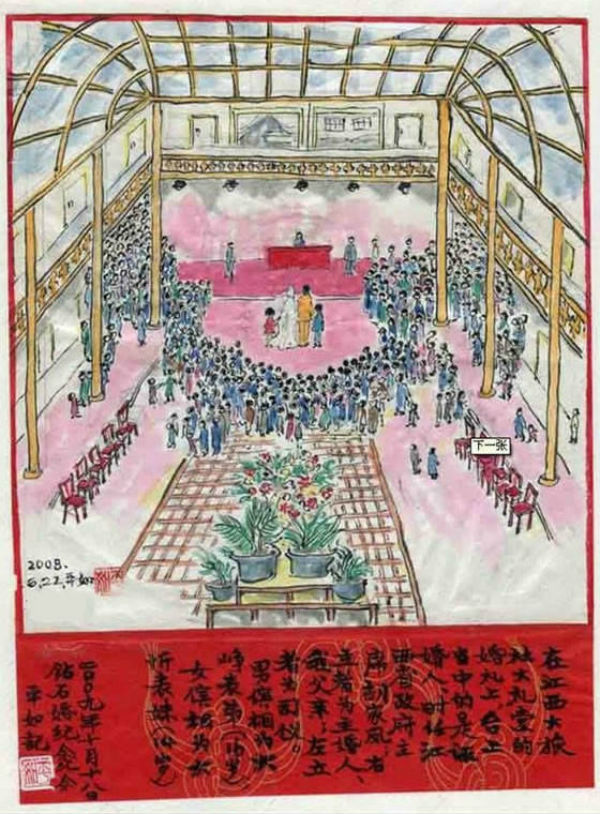 Although Rao remembers the first years of marriage fondly, there were ups and downs. This picture tells of their first fight.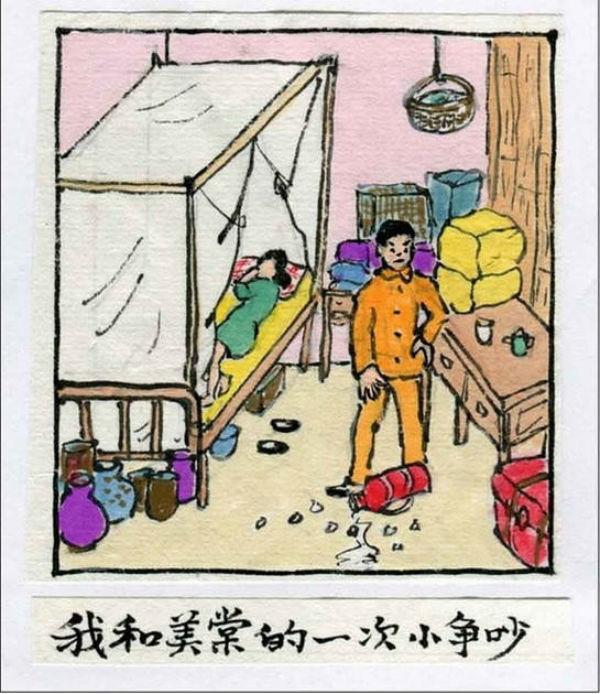 Probably prompted by an ignorant comment, Rao's wife pinched him in the leg to give him a taste of the pain of childbirth.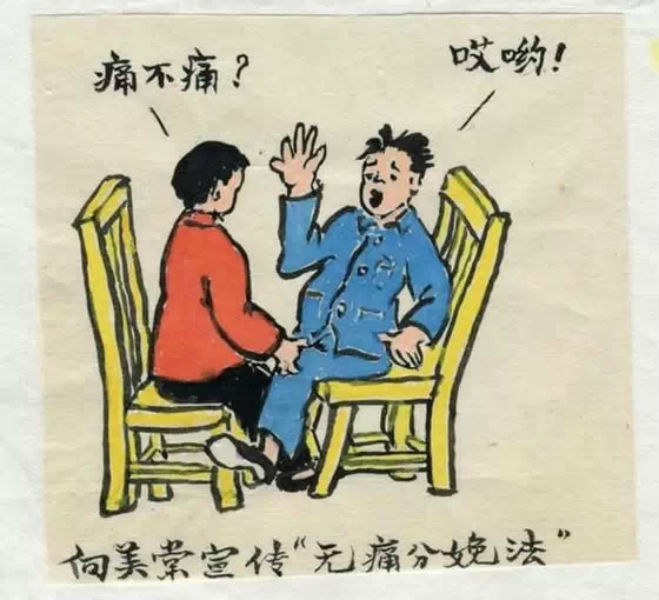 In a time of hardship, Mao was forced to sell her gold bracelets. Before selling her last ones, she slipped them onto the wrist of her sleeping daughter.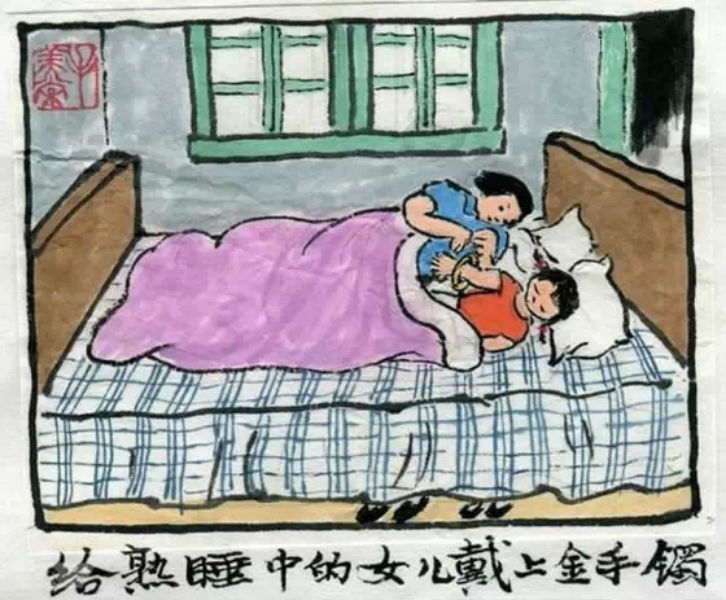 With five children at home, Rao was sent off to a reeducation labor camp for 22 years. The couple sent over a thousand letters to each other, many of which are included in the book. While Rao was away, Mao had to support her family by carrying heavy bags of cement as part of the construction of the Shanghai Natural History Museum, a sharp contrast to her previous work singing and dancing in old Shanghai. Through the troubles, the family carried on, eventually being reunited and living a simple and happy life in Shanghai. Here, the elderly couple, peel beans by a window on a summer morning.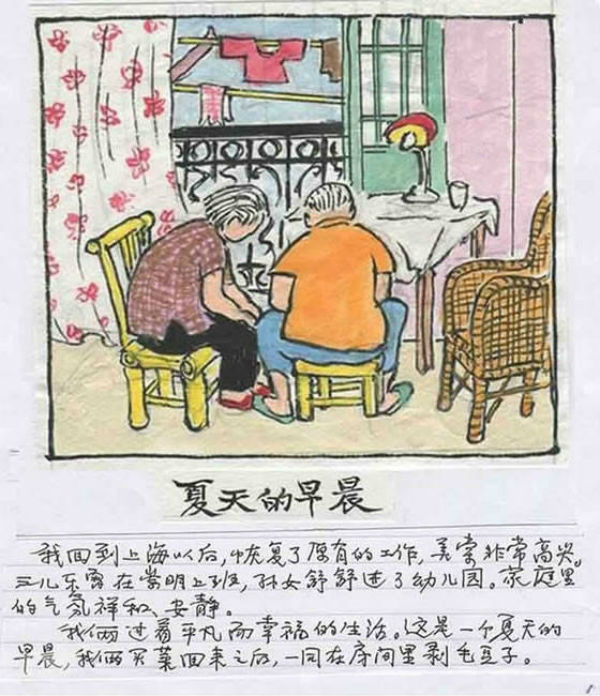 In 1992, Mao was diagnosed with Alzheimer's disease. With a failing memory, she once asked for a chi-pao (Chinese silk dress), which she had never owned. Rao, wanting to accommodate her every desire, planned to make a new one for her, but she soon forgot she even asked for it.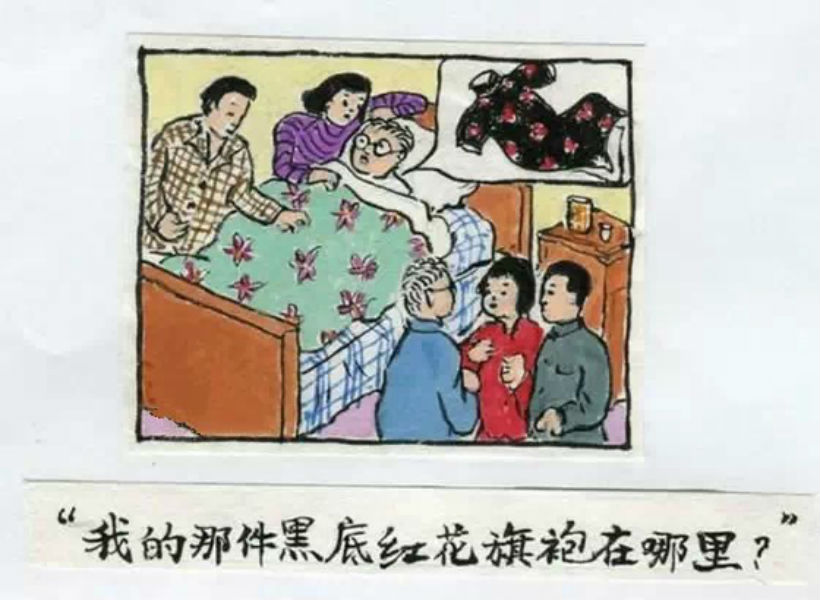 Even in his old age, Rao did whatever he could for his ailing wife, even biking 40 minutes to get the sweets she requested. She never ate them.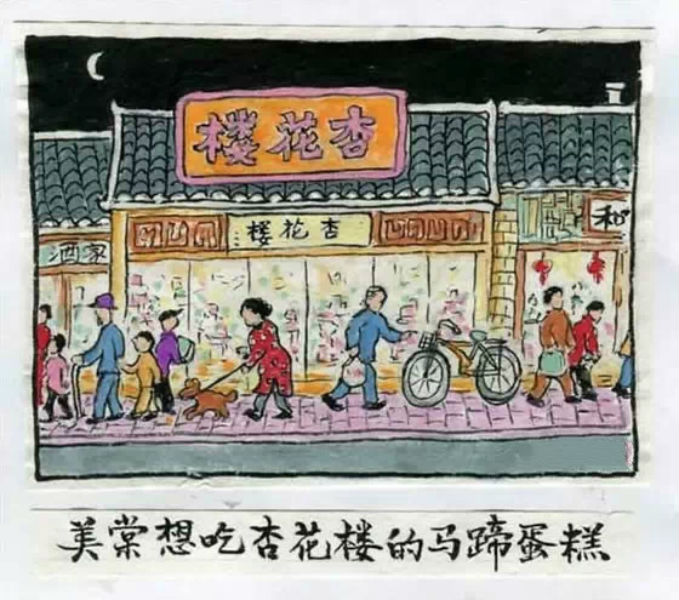 On March 19, 2008, Mao passed away. Rao remembers it, "I walked in and stayed beside her, just a few steps away. I think she saw me. Even though she was so weak, she still knew I was there. She left a teardrop before she went. Then I cut a lock of her hair and kept it at home tied with a red string. That's the only thing she left."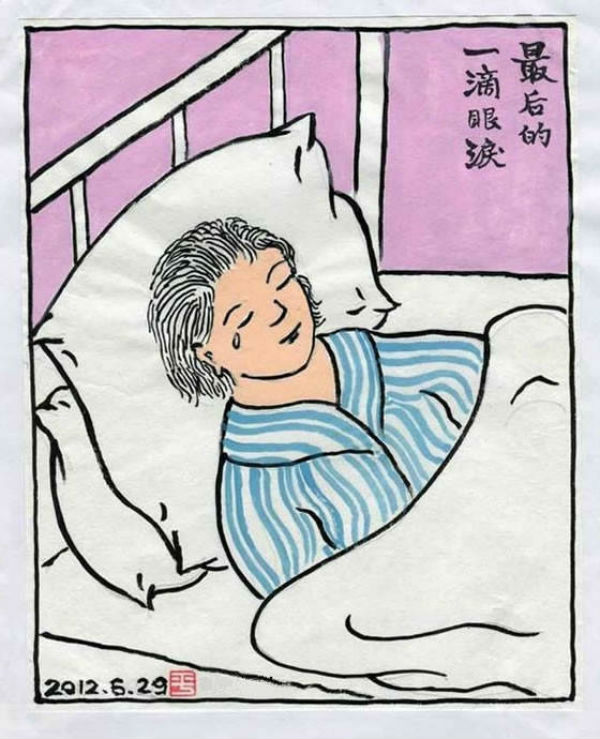 Rao Pingru drew these pictures not only to placate his own aching heart, but to share his life with his children and grandchildren. Although it has a sad ending, it's uplifting to know that such love and devotion exists in the world.
Source: China Daily, CRI English
Images: Our Story via China Daily, CRI English