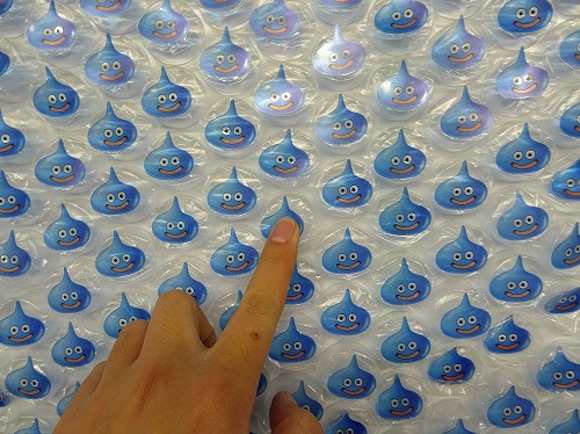 Nothing says Dragon Quest like its adorable mascot, the smiling, teardrop-shaped slime. With appearances in almost every Dragon Quest title, a slew of associated merchandise, and even its own video game, the series's blue slime is instantly recognizable to many fans around the world.
And until March 1, not one, not two, but 100,000 of these blue critters will line one wall of Tokyo's Shinjuku Station in the form of a massive bubble wrap sheet. Now it's up to the passersby to pop each slime into oblivion and become the heroes they were born to be.
While some might well be wondering whether this is some sort of revolutionary public health initiative–nothing relieves stress like a sheet of bubble wrap, after all–the Shinjuku installation is actually part of a campaign to promote the newest Dragon Quest game, Dragon Quest Heroes: Yamiryuu to Sekaiju no Shiro (Dragon Quest Heroes: The Dark Dragon and the World Tree Castle) for Playstation 3 and 4.
Titled 100,000 Slime Challenge in Shinjuku, the campaign comes courtesy of Sony Computer Entertainment Japan Asia (SCEJA), in advance of the game's (unfortunately, Japan-only for now) release on February 26.
According to the Japanese promotional website, the upcoming game takes place in the kingdom of Erusaze, where monsters and humans coexist in peace. When the monsters undergo a sudden transformation and start attacking humans, two officers of the imperial guard, Act and Meer, must find a way to change the monsters back to the way they were.
▼ From the businessman…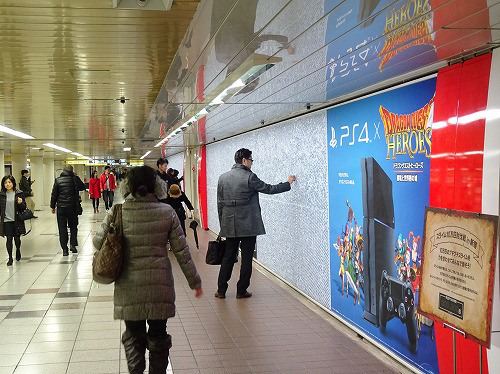 ▼ To the little man…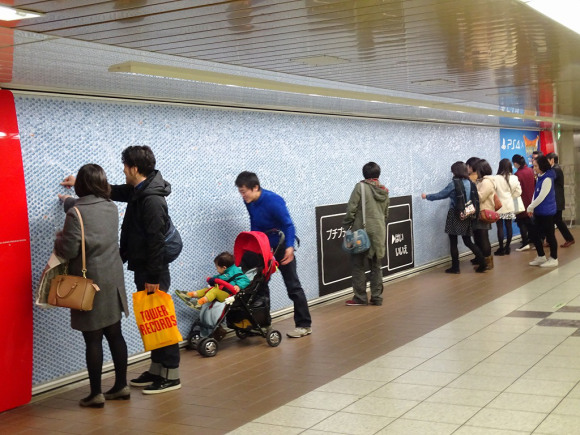 ▼ Everyone's a hero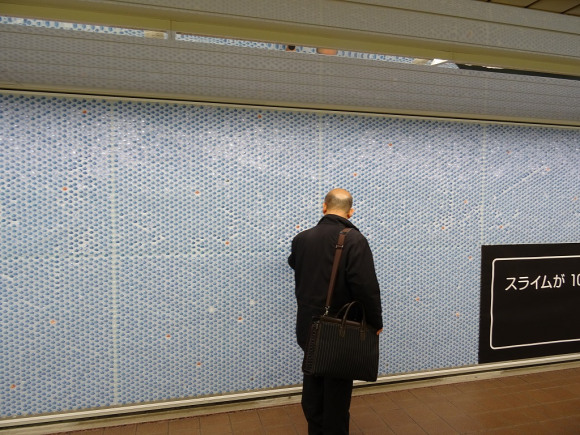 Particularly sharp-eyed commuters will notice a number of special characters, such as metal slime and rockbombs, hidden among the sea of blue. In addition to interacting with the wall itself, they can also enjoy the accompanying background music, which includes pieces such as "Dragon Quest Overture" and "Dragon Quest IX Battle Theme."
On the last day of the campaign, if all the slimes have been popped, people will be able to go to the main website and access a unique wallpaper for phone and SNS–presumably one related to the new release.
▼ A sign keeps track of how many slimes are pushed down each day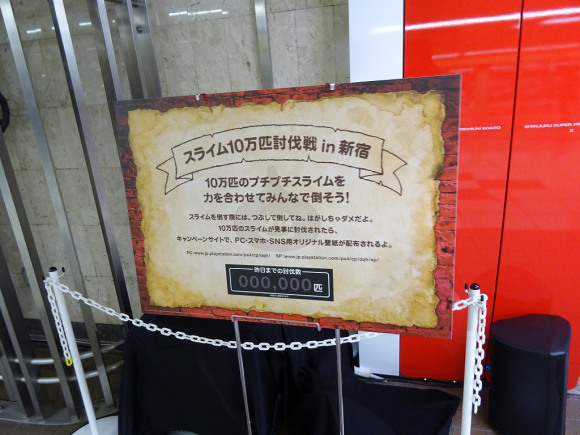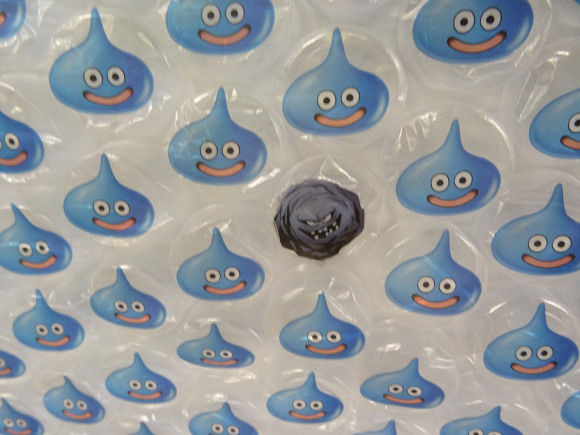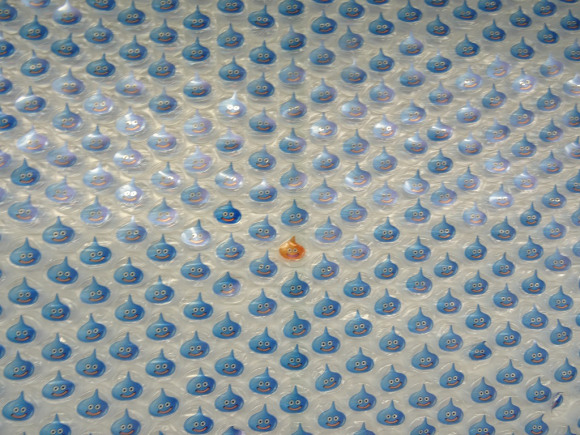 100,000 is certainly a daunting number. But when you consider the simple joy that people derive from popping bubble wrap, as well as the popularity of the franchise, we're pretty sure the goal will be reached in no time.
Campaign Details
Schedule: February 23-March 1, 10:00-21:00
Location: Marunouchi Line Shinjuku Station, Metro Promenade
Access: Shinjuku East Entrance side, A9 underground exit, near ALTA store exit
Source: PR TIMES
Photos © RocketNews24