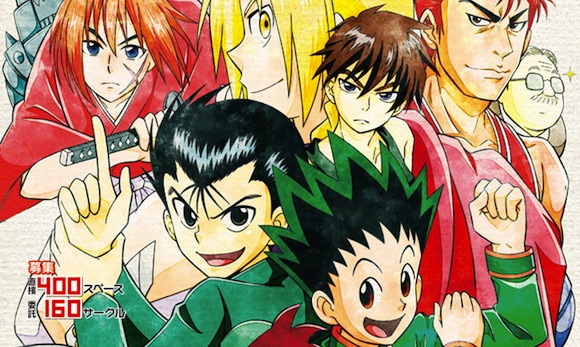 It's been a little over three months since the fantastic Comiket 87, which certainly didn't fail to disappoint with everything from toilet plunger cosplay to the usual slew of dōjinshi. Yet, just as with Christmas, the end of such a big event can leave one feeling empty in the aftermath. "I have to wait until August?" you moan as you count down the months to the next Comiket.
We think the wait just got a little easier, thanks to a recent flyer advertising an upcoming dōjinshi fair. Featuring all our favorite childhood anime, including Yu Yu Hakusho, Soul Hunter, and Rurouni Kenshin, the flyer is sure to set dōjinshi fans scrambling to book tickets to Tokyo in time for the May opening.
Here's a look at the full-sized flyer for the event.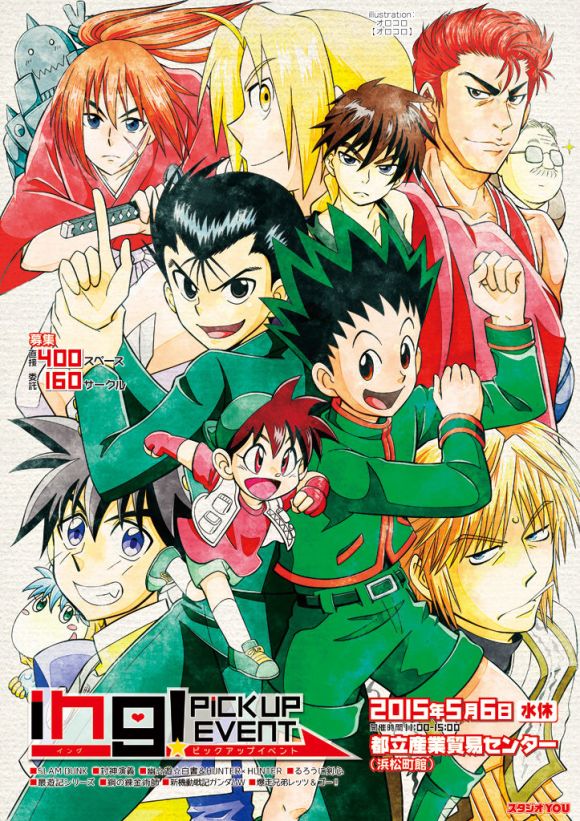 Can you name all the series? In no particular order, we have:
Slam Dunk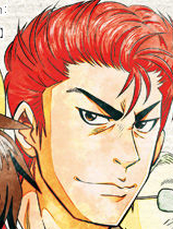 Hunter x Hunter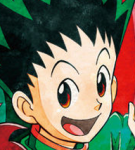 Rurouni Kenshin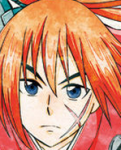 Yu Yu Hakusho

Mobile Suit Gundam Wing

Soul Hunter

Saiyuki

Fullmetal Alchemist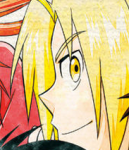 Bakusō Kyōdai Let's & Go!!

Already excited for the opening? Take a look below for more details on the May event. Have fun!
ing! Pick Up Event
Date: May 6, 2015 (Wednesday)
Time: 11:00-15:00
Cosplay: with purchase of 500-yen ticket
Additional info: purchase of pamphlet required for entry
Location: Tokyo Metropolitan Industrial Trade Center, Hamamatsucho-kan
Access: Take JR train to Hamamatsucho Station. From north exit, walk straight along Takeshiba Street toward Takeshiba Pier. Go about 300 feet past the intersection in front of Shiba Shougyou High School and turn right (five minutes on foot).
Source: [Stajio You] via Nijimen
Images: Nijimen