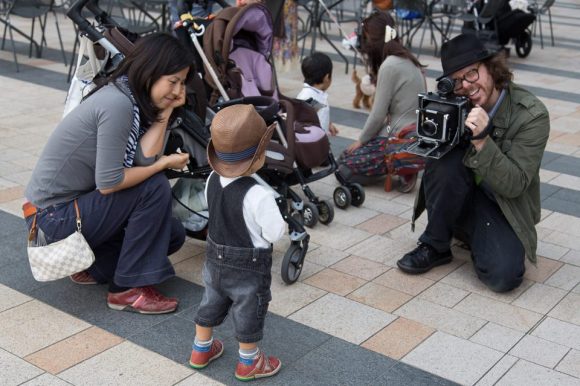 After the March 11 earthquake and tsunami struck northeastern Japan, Tokyo-based photographers Brian Scott Peterson and Yuko Yoshikawa were frustrated by the limited impact of volunteer options close to home, so they decided to head up to Tohoku with the vague idea that people in temporary housing might be interested in having family portraits taken.
Clearly, that tapped into an unmet need, because four years later that one-off trip has become Photohoku, a ballooning volunteer organization that takes monthly trips to Tohoku, has gifted over 10,000 instant family portraits, and has even inspired similar groups overseas.
Today, as we remember those who lost their lives in the Tohoku earthquake and tsunami four years ago, we take a brief look at how this truly inspired project continues to bring a little bit of extra sunshine into the lives of those who survived one of Japan's greatest natural disasters.
The Photohoku project didn't have the easiest of starts. What Peterson and Yoshikawa were attempting wasn't familiar to people, and to begin with they had difficulty explaining exactly what it was that they were trying to do.
"We made it up to a temporary housing complex and walked in on a community event in the meeting room. They assumed we were perhaps some foreign news outlet, and having already been mined for media photos, they were not only not interested, but flat-out ignored us when asked to pose for photos that we'd gift to them," says Peterson.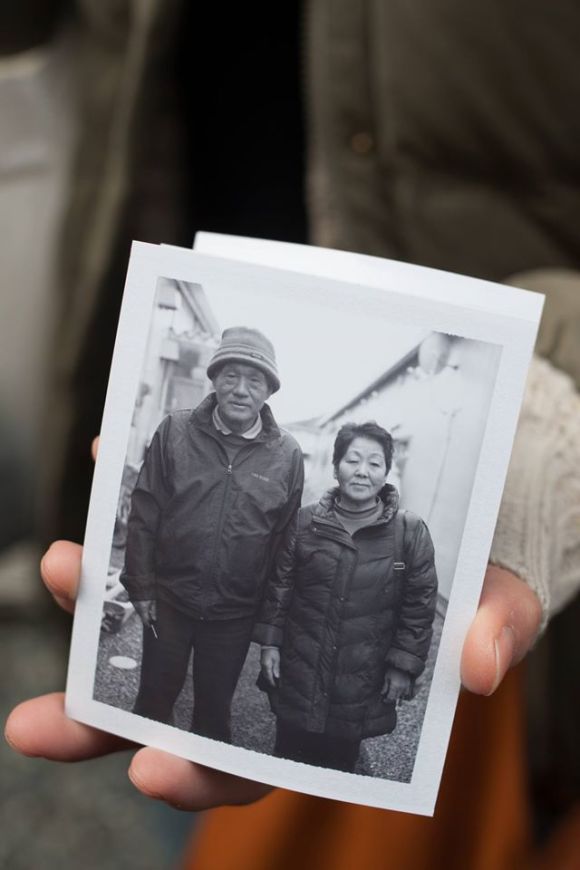 Image: Brian Scott Peterson
The ace in the Photohoku sleeve was their film. In order to avoid privacy issues and be able to hand over the portraits immediately, Photohoku uses peel-apart FP instant film produced solely by Fujifilm, now a generous supporter of the project.
"Eventually, I just made a snap of somebody and luckily it turned out great. Like magic, we handed the instant photo to the guy, and initial confusion instantly changed to happiness and immediately he was beaming. 'For me?' he asked. 'Yeah, man, just for you.' As soon as everybody got it, everybody wanted one and we were very happy to oblige," says Peterson.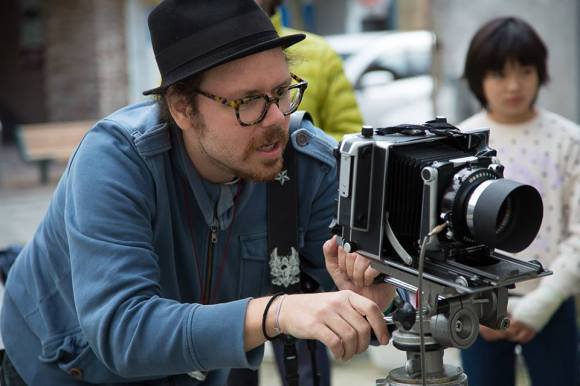 Image: Tomio Yamazaki
That instant film has another quality that Peterson credits with their success: it's not exactly instant.
"Each photo we make takes several minutes to develop and that gives us important time to connect with the affected people, hear their stories and struggles, all while an anticipation and excitement builds to see the photo," explains Peterson.
Then comes the big reveal, something that seems to touch people in deep ways. Yoshikawa recalls an elderly woman who burst into tears when she saw her smiling photo. "She said, 'I never imagined I would smile again.' Even if it was only one moment, she smiled and she could see her smile and that meant a lot to her."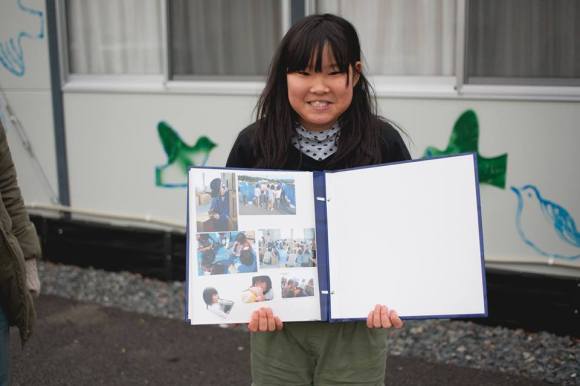 Image: Brian Scott Peterson
Given the positive response, Peterson and Yoshikawa felt inspired to come back and to keep coming back, each time bringing more volunteers. They'd pick a place at random or hear about a friend's family that had been affected and head off to find them. Other times, they set up booths at local events. Peterson calls it "photographic minstrelsy," going with the flow to find people who might need them.
In addition to the photos, Photohoku also distributed donated albums and digital cameras. On later trips, they would swing by with a photo printer to help print out the photos they had taken. People recounted family trips taken for the purpose of taking more pictures. Others documented life in their drab temporary housing units so their kids would remember the struggle they survived. And of course, the usual family events and holidays were marked too. As the years have gone on, there are fewer tears and more smiles.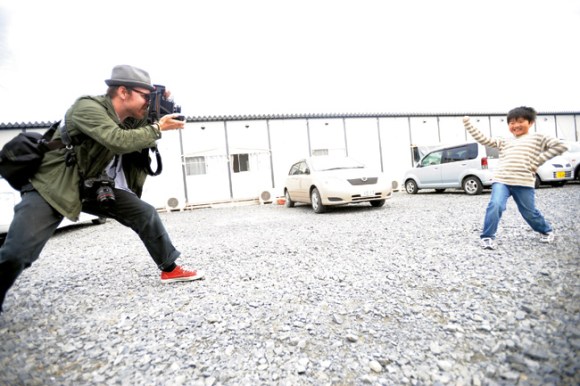 Image: Allison Kwesell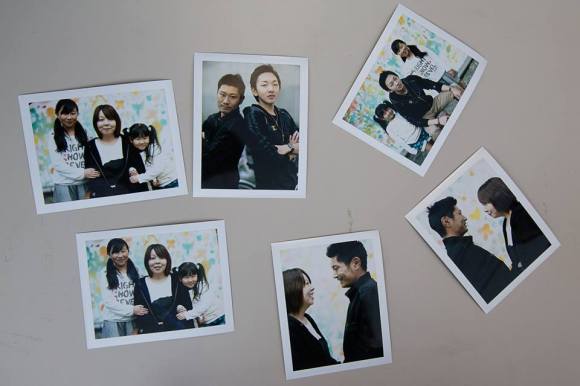 Image: Tomio Yamazaki
If photos are way we tell a narrative about our own life, making a moment into a touchstone for recalling things down the road, losing those irreplaceable images must make a person feel completely unmoored. But by the same token, starting to take and keep photos after a disaster is a truly hopeful pursuit, a commitment to continue telling the story no matter what. Perhaps that's why Photohoku has proven so popular.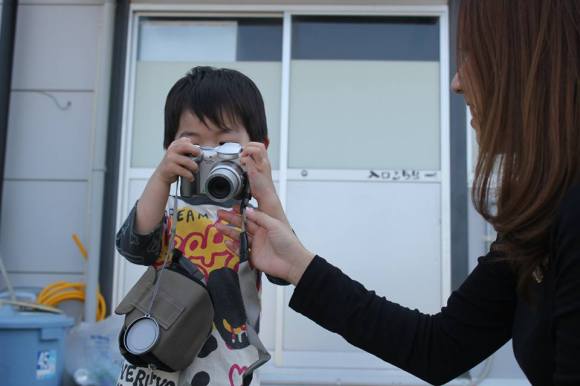 Image: Andrew Joyce
When they first started operating, Photohoku planned to continue their activities for three years, the deadline then set to have all evacuees moved out of temporary housing. That deadline has come and gone with tens of thousands still living in temporary housing, but Photohoku remains committed to the mission. The group has also expanded their purview and begun working with seniors' homes, children's hospitals and orphanages around Japan as well.
"We've also learned how anybody, not just those faced with natural disaster, but those with sickness, separated from family, faced with any kind of adversity, all can experience some kind of healing or solace from something as seemingly insignificant as a photo," says Peterson.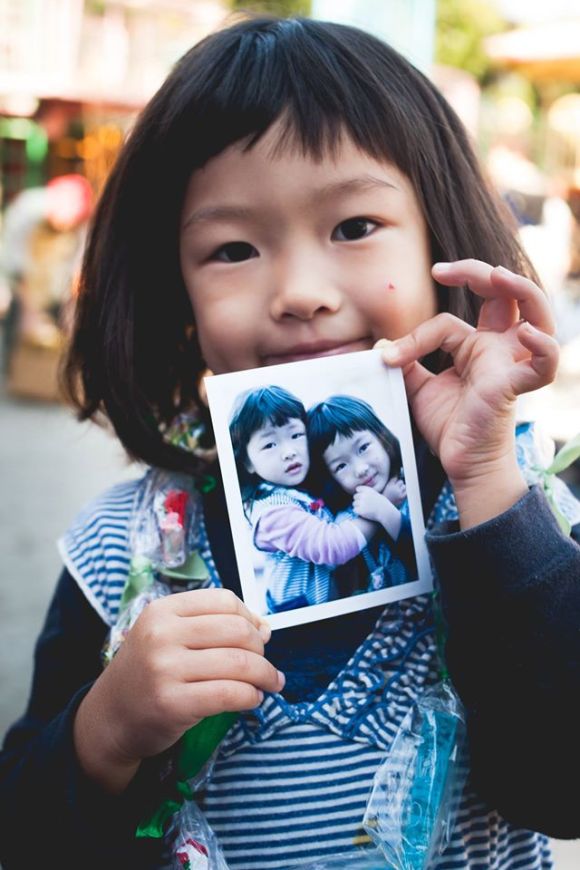 Image: Brian Scott Peterson
© RocketNews24
Top image: Tomio Yamazaki
All photos © and used with express permission of Photohoku