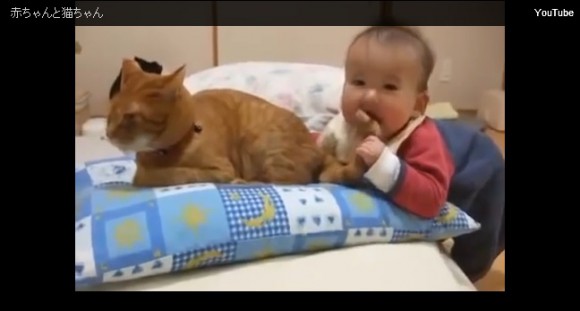 I have a theory about cat people and dog people. It's basically the old "nature vs nature" debate – are you born a cat or dog lover, or do you learn to become one? In my opinion, people who grow up with cats grow into cat people, and people who grow up with dogs become dog people. The baby in this adorable video looks like he's definitely going to grow up to be a cat person – especially because he already has a furry pal who takes his curious manhandling with good humour.
In the video, the chubby-cheeked baby is doing what comes naturally to a baby – exploring his environment, which in this case includes a soft ginger kitty. The baby first explores the texture of kitty's tail, then tests its operability by tugging it back and forth. Finally, he subjects kitty's tail to the ultimate baby litmus test: finding out what it tastes like.
Meanwhile, kitty is doing what comes naturally to felines when a potential threat is in the vicinity. Observe the laid-back ears and fretfully whipping tail. Kitty is giving baby clear "back off" signals, but perhaps he's got a lot of love in his heart for the kid, too, because despite the baby's manhandling, kitty never attacks.
Towards the end of the video, baby even attempts to put kitty's own tail in its mouth!
▼ "See? Delicious!"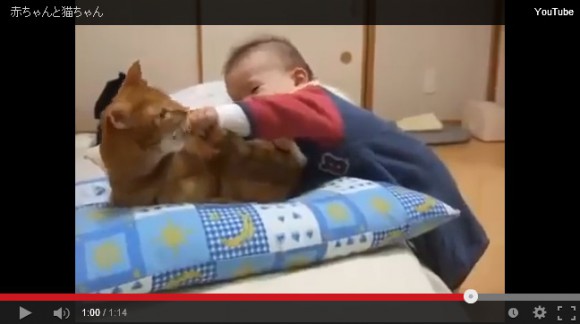 If you're interested in cat body language or how babies learn to perceive the world, this video is pretty fascinating. On the other hand, even if you don't see any deeper meaning in it, it's still incredibly cute to watch!