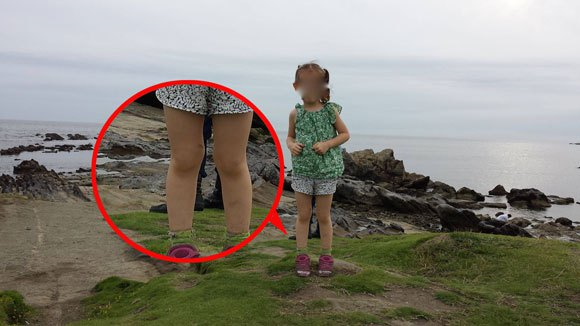 Kanagawa Prefecture has some of the most popular beaches in Japan, especially along the section of the coast known as Shonan. A magnet for both locals and day trippers from Tokyo, when the sun is shining you'll find a cross section of Japanese society in and around the water, including surfers, partying college students, couples, and families,
And, some claim, a ghost that was captured in the background of this photo a foreign traveler took of his daughter.
Shonan has a handful of well-known beach towns. However, Kamakura's Yuigahama is sometimes crowded with tourists who naturally flow towards the water after checking out the city's temples, and Fujisawa's Enoshima can get just a bit rowdy with its heavy concentration of summertime bars.
Maybe that's why overseas traveler Obiaruf decided to head to Zushi with his daughter, where he snapped this picture.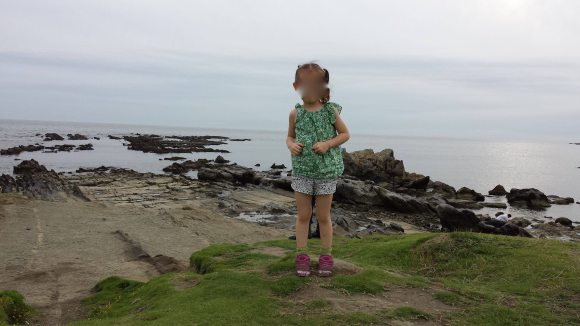 Compared to other communities in Shonan, Zushi has a decidedly laid-back vibe. The crowd is much more local, and it's also one of the few Japanese beaches to ban the consumption of alcohol on the sand (unless you're inside a restaurant dining area). In off-peak times and seasons, Zushi can seem downright quiet.
Or maybe we should say dead quiet.
Is this the ghost of a samurai soldier standing behind a little girl? http://t.co/bXh23NVM88 pic.twitter.com/e2F0KVUCon

— Metro (@MetroUK) April 21, 2015
At first glance, the photo doesn't seem to show anything more then the girl and the ocean. Take a closer look, though, and you can spot something eerie behind her shins.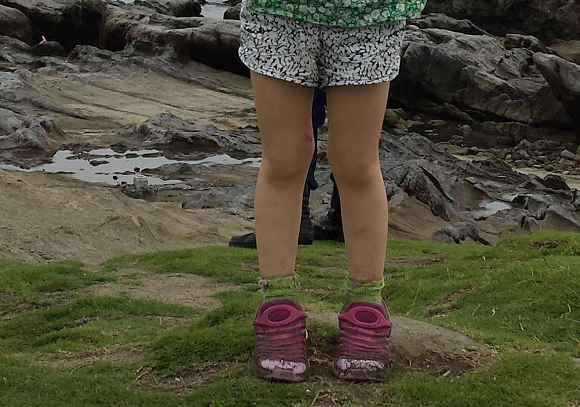 Some are saying that it looks like a pair of legs, with its pantaloons and dark boots angled towards the Pacific. However, aside from these vaguely defined appendages, there's no figure visibly standing behind the girl.
So far, theories offered online as to what we're seeing have included a spooky ghost, stealthy ninja, and plain old Photoshop. Obiaruf denies altering the photo in any way, however, and those in the supernatural explanation camp point to the fact that the legs seem to have mysteriously vanished in other photos taken in the same spot.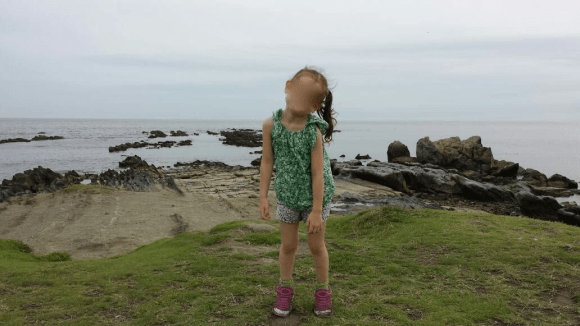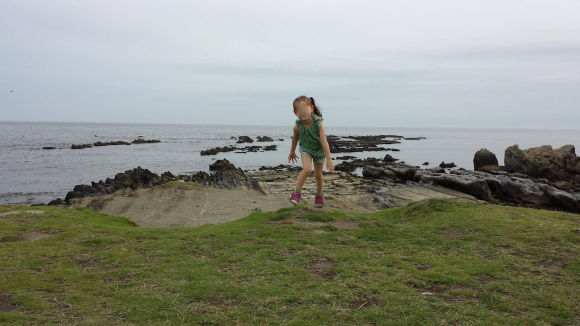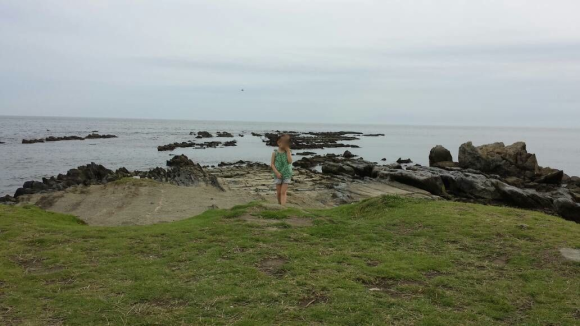 Of course, we'd like to point to the fact that these mysterious leg-free photos are all also taken at a different angle, something that's pretty easy to see by comparing the direction of the line in the sand that can be seen in the background.

Not only is the "ghost photo" taken at a different angle, it's also a different distance from the irregularly shaped outcropping that's directly behind the girl in the picture that's getting all the attention, so it's possible that those "legs" are really just "rocks."
Still, the rumors of supernatural activity persist, in part thanks to Obiaruf's claim that "I know there are very old samurai tombs nearby," although he hasn't offered any specifics as to just whose tomb he's talking about. For that matter, at the risk of flaunting our first-hand knowledge of the country, Japan doesn't really do stand-alone tombs. Gravestones, sure, but those are usually inside temples, not stand-alone monuments by the sea. Whole structures to house the dead, meanwhile, are very few and far between, and not really something you'll find in the part of Japan where Zushi is located.
Besides, we already went ghost-hunting in Kanagawa Prefecture, and came back without finding any solid proof of their existence. So while we're not sure exactly what we're seeing in the photo, we're pretty sure it doesn't contain any ghosts.
▼ Unless Obiaruf's claim of not digitally doctoring the photo in any way includes the shadowy veil obscuring his daughter's face. In that case, she's definitely a wraith.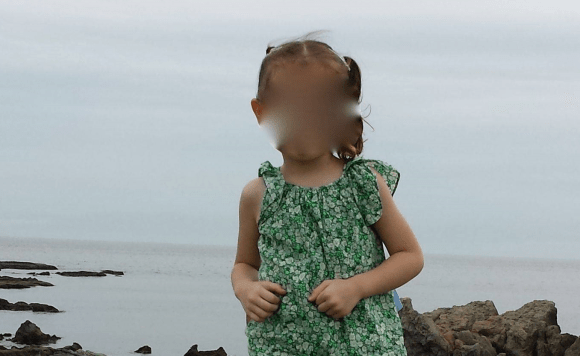 Sources: Viralnova, Metro, Reddit, Imgur
Top image: Imgur (edited by RocketNews24)
Insert images: Imgur (1, 2, 3, 4) (edited by RocketNews24)
[ Read in Japanese ]