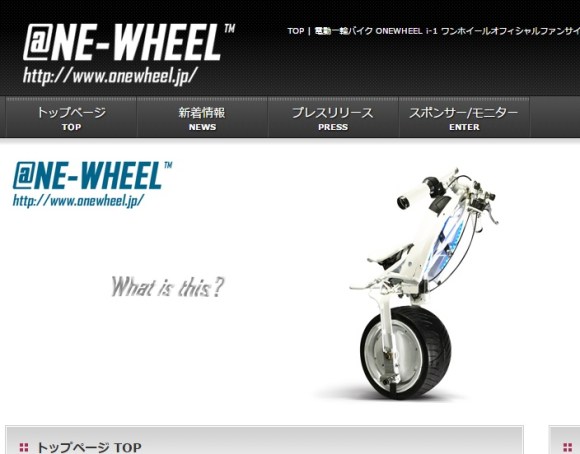 Starting this summer, Japanese company Onewheel will offer a limited number of these Onewheel i-1 motorized unicycles. Their revolutionary design and features are sure to make prospective buyers think long and hard about whether they're actually really cool or incredibly lame. Even their catchphrase "What is this?" feeds the ambiguity.
■ Cool points
The Onewheel i-1 is reasonably lightweight at about 25kg (55lbs). It can get you up to 30km (19mi) at speeds of up to 20km/h (13mph) depending on how much weight it's dealing with. The makers boast that it could potentially reach speeds of 100km/h (62mph) with some adjustments, but that could lead to road safety law hurdles that need dealing with.
The i-1 brings along lots of innovations to the traditional unicycle like a motor, gyroscopic stabilizers, brakes, and a handlebar. All of these features promise to make it a smooth and safe ride for anyone. It has a bit more of a gritty design than similar vehicles such as the Segway with exposed cables and bolts, but that seems to work in its favor. The blue lights are pretty nifty too.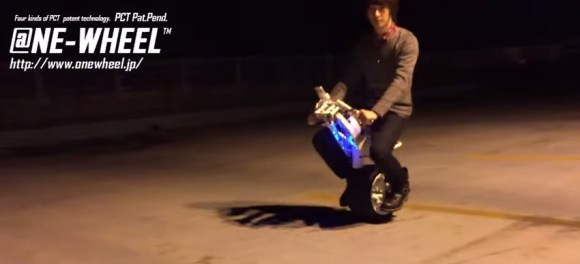 Anime/manga fans may notice a strong resemblance to that unicycle motorbike that Lunch rode in Dragon Ball, and Lunch was pretty cool…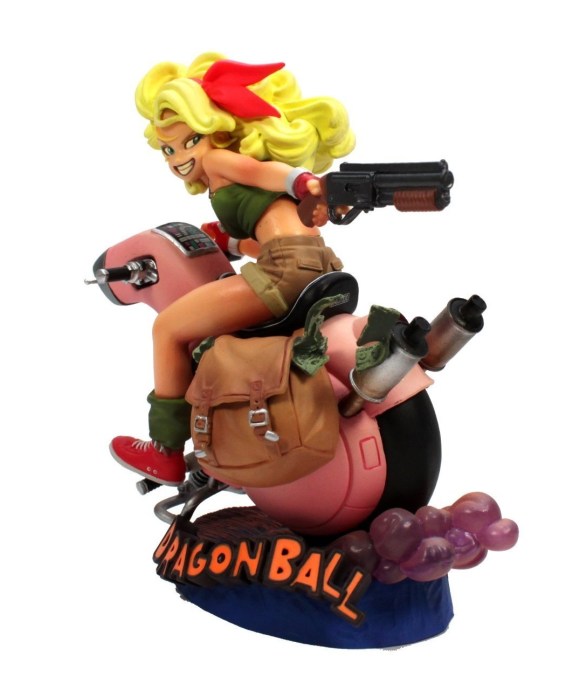 ■ Lame points
There's really just one: it's a unicycle.
Learning to ride a unicycle well is difficult, and so is playing a guitar. But there's a reason millions more people around the world practice guitar than the unicycle. It's because once one has mastered the unicycle they still just don't look cool. Of course there is the case of juggling chainsaws and babies while riding one, but that puts you in a different category of "cool" alongside people who eat light bulbs and billiard balls.
Lunch managed to make it work, but most of us can't pull off her hot-pants-and-shotgun look due to our various gun laws and exercise regimens. Whether this same stigma applies to the Onewheel i-1 remains to be seen though. So, take a look at this regular guy ride one around and decide for yourself.
It's hard to say. It doesn't seem to match China's Ninebot One which lets you jump around and do tricks. At the very least the Ninebot One allows basic users completely free body movement. This leaves you free to strut, swagger, vogue, or just straight front like you're all that. It's pretty fresh.
It's a tough call whether the i-1 can step up your game or make you look a bored five-year-old on a merry-go-round. It's even tougher because Onewheel will only be selling 200 units this summer as a test run for the exorbitant price range of 248,000 to 298,000 yen (US$2,000-2,500).
The only way to find out is if you, gentle reader, write to RocketNews24 and/or Onewheel to demand that they give me one of these limited edition bikes so that I may putter around town and try to pick up women on it. Then and only then will we know if Onewheel i-1 has a future in personal transport or not.
Source: Onewheel via Netlab (Japanese)
Lunch Image: Amazon
Video: YouTube –  ONEWHEELJP, Ninebot Romania