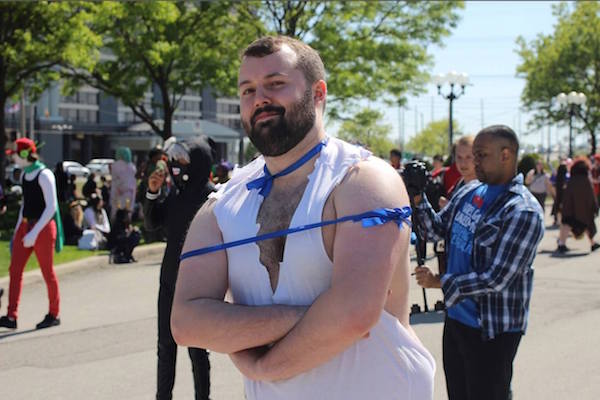 Earlier this spring, the Internet was endlessly entertained by cosplayers dressing up as Hestia from the anime Danmachi (Is It Wrong to Try to Pick Up Girls in a Dungeon?). The character's signature bust-accentuating, blue ribbon caused quite the stir and countless real-life (unsuccessful) attempts to get the same voluptuousness. Although she's been getting less attention recently, one brave fan brought Hestia back at the Anime North 2015 festival in Toronto, and she's better than ever.
Anime North, one of North America's biggest anime festivals, was held in Ontario last weekend, and as with any anime related convention, the cosplayers were out in hordes.
One anonymous man, who we might as well just call Hestia, was quite popular at the event, probably due to his costume making him the spitting image of the cute and sexy anime character.
▼ Can you say doppelgänger?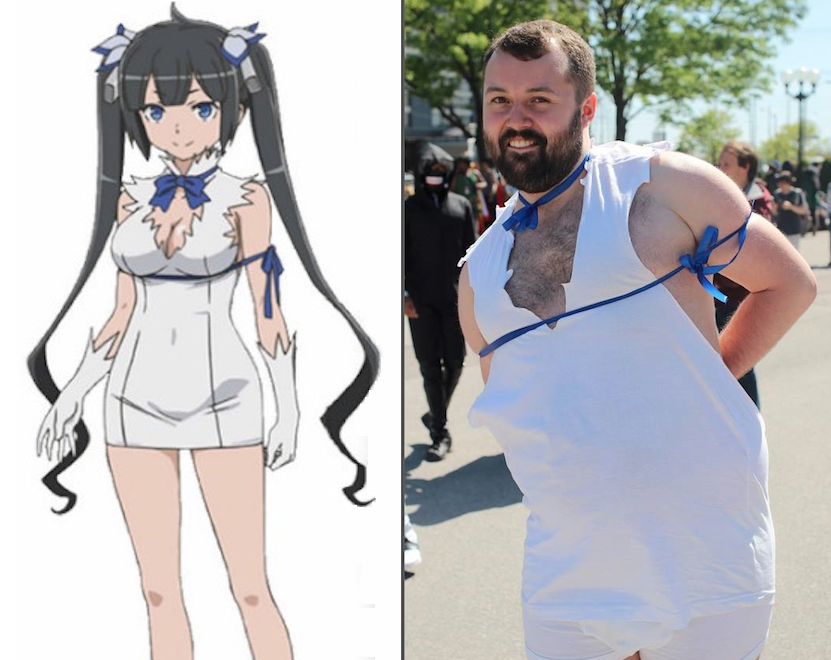 Left Image: Danmachi Wikia
Okay, so maybe he doesn't look just like Hestia, but you can at least tell who he's trying to be and it's hilarious. Good job, Bearded Hestia.
▼ The costume couldn't have cost more than pocket change.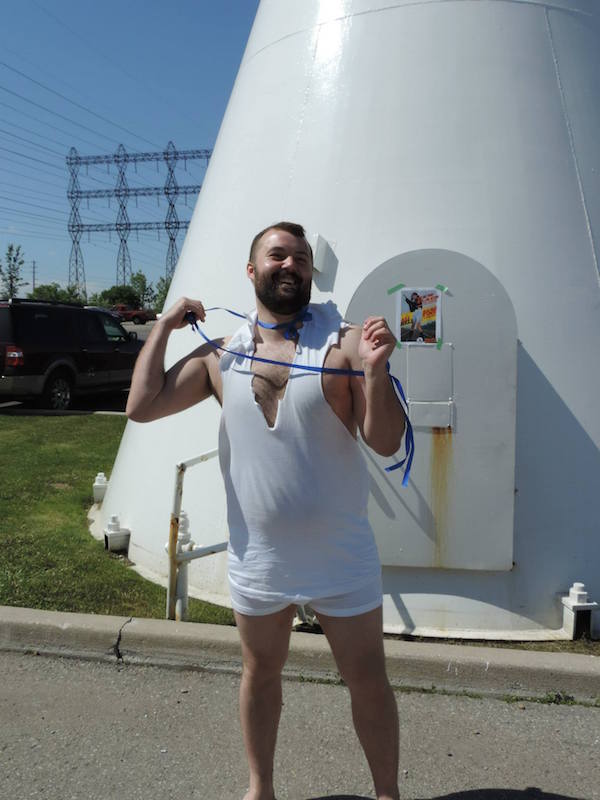 ▼ He even had fans! Sexy pose!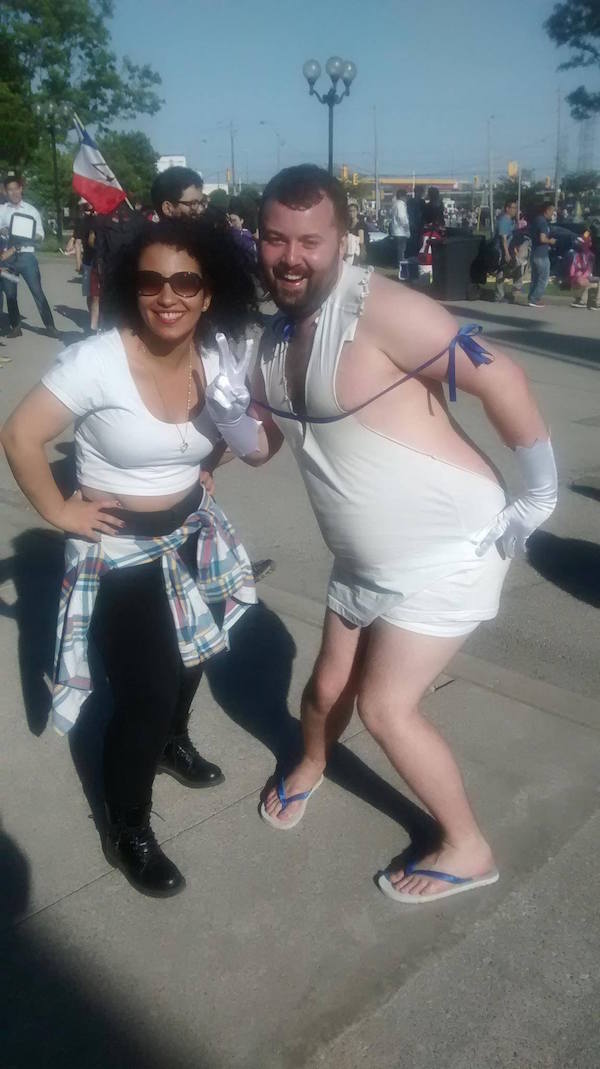 ▼ He wasn't alone either! More Hestias!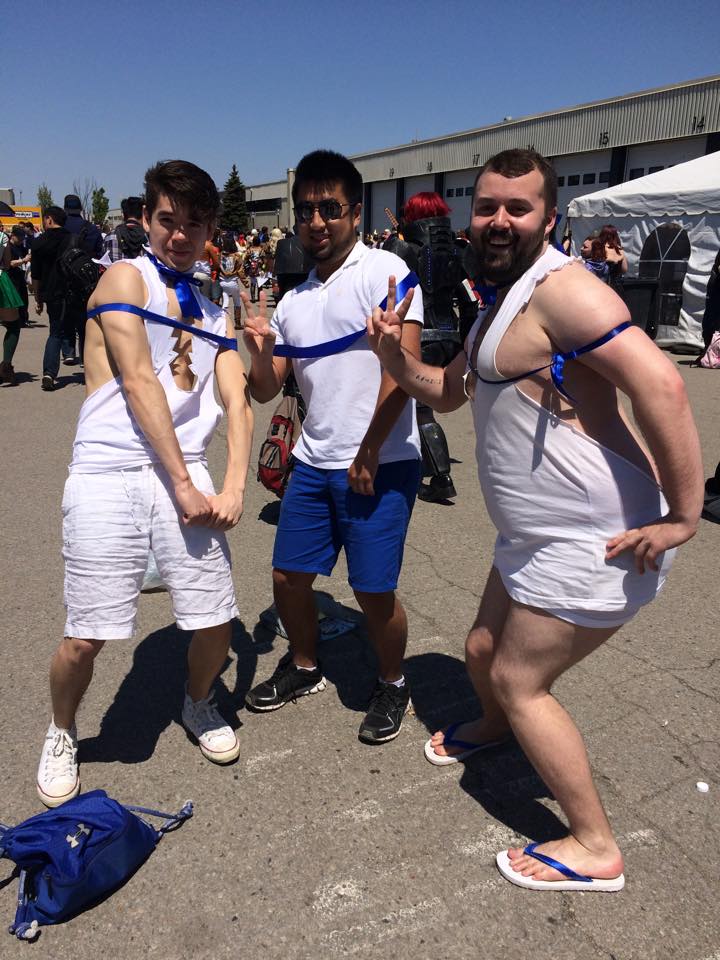 Although Hestia has been out of the picture for a few weeks now, the Japanese Internet community is split between those welcoming this bearded Hestia with open arms and hearty laughs, and those too disgusted to see the humor in it:
"My stomach hurts from laughing too much!"
"He's so voluptuous!"
"He's so curvaceous and he does the pigeon-toe well! lol"
"His chest hair is so sexy!"

"At some events like this in Japan, men cosplaying as female characters have been banned… because of stuff like this."
"What is this filth?"
Don't listen to the haters Bearded Hestia, we like your outfit! It might not pass the "has to be perfect in every way" rule that some cosplayers live by, but you're making a lot of people laugh and that might be even better!
Source/Images: Yurukuyaru