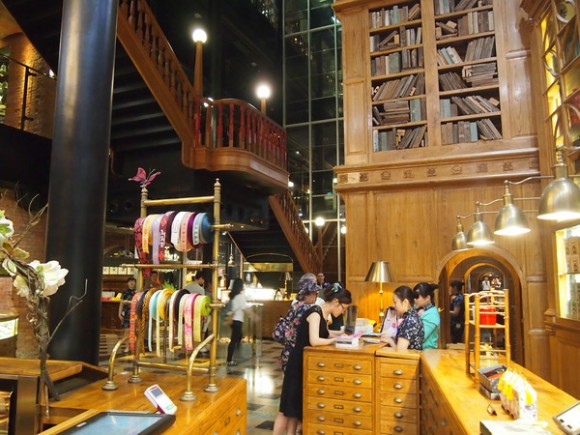 One of the best things about taking a holiday abroad is basking in the glory of all the historical architecture of the area. Another amazing thing about it is eating delicious food and buying tons of yummy goodies to bring home. So if you're thinking of visiting Taiwan any time soon, you'd be crazy to pass up an opportunity to visit this olde-world opthalmologist's shop that's been turned into a swanky ice cream, cake and sweets shop!
The building, which was established in 1927 as an opthalmologist's clinic, has been reinvented as an ice cream and confectionery shop, although it still retains its old name of Miyahara Eye Clinic. The interior of the shop is also untouched, with all its tiny little apothecary drawers and shelf nooks intact. Japanese website Another World visited the store in order to report on its delicious wares and atmospheric interior. Let's take a look inside!
The lighting inside is amazing, bouncing off the ornately carved wooden cabinets. It looks nothing like a cake shop, and everything like an old-fashioned clinic/library.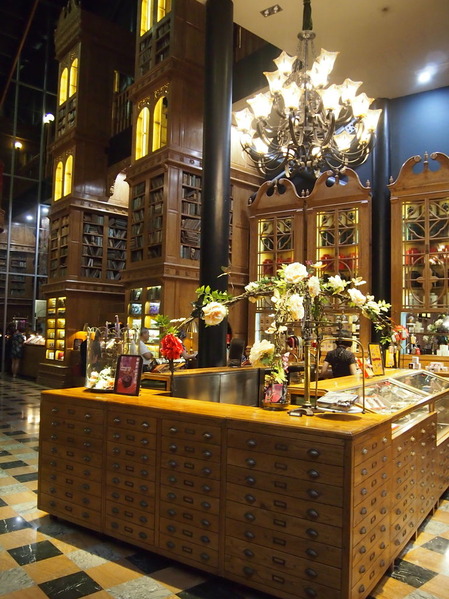 Look at all the gorgeous polished wood, and that incredible staircase! On the ground floor, ice cream and souvenirs are sold, the second floor is a cafe, the third floor houses a gallery, and the fourth floor is home to a VIP lounge.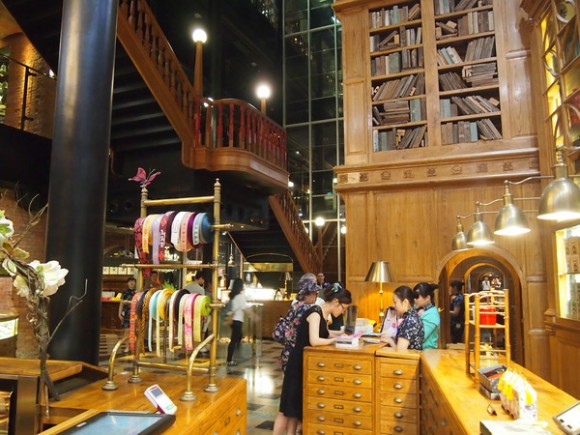 These might look like books, but they're actually boxes of treats!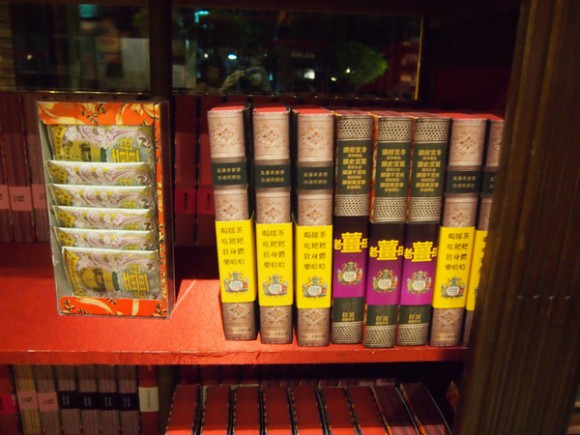 Some of the delectable-looking bites on display.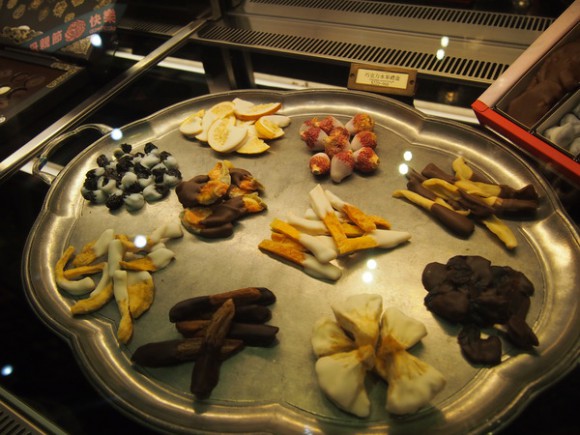 Patrons enjoying ice cream outside the store.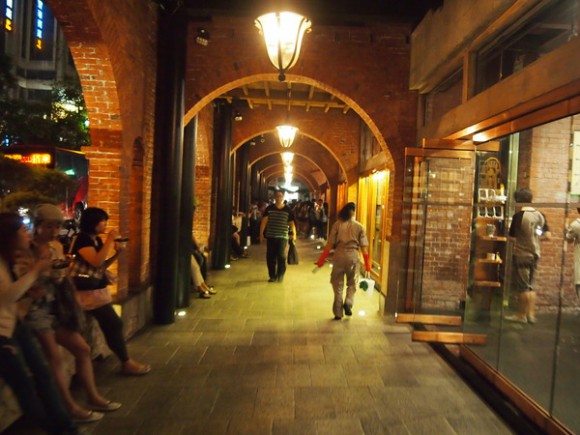 The store stocks over 40 types of ice cream, which includes 19 varieties of chocolate! A single scoop costs 90 Taiwanese dollars (US$2.90), while a double will set you back 150 ($4.85).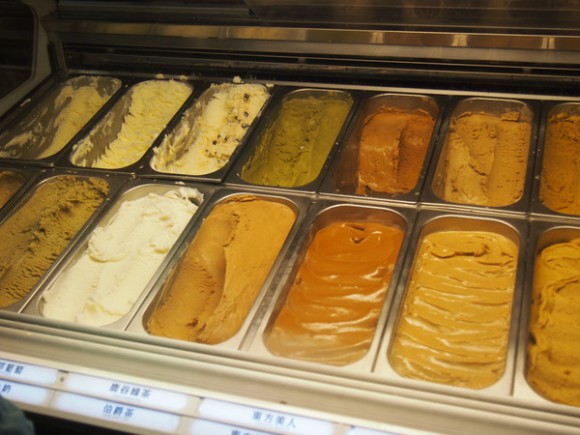 And of course, you can choose what you like from the 20 available toppings!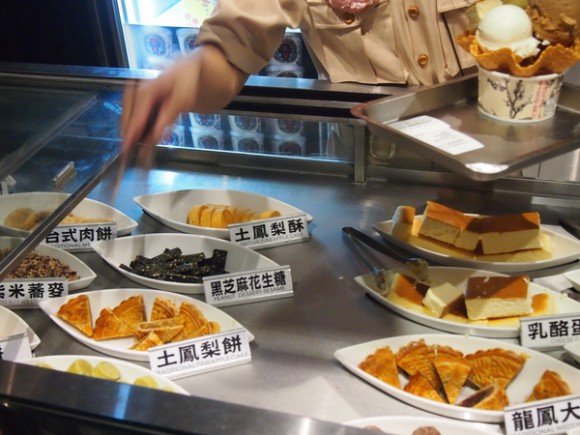 Here's a tea-based, Ghana chocolate ice cream tub with cheesecake and banana.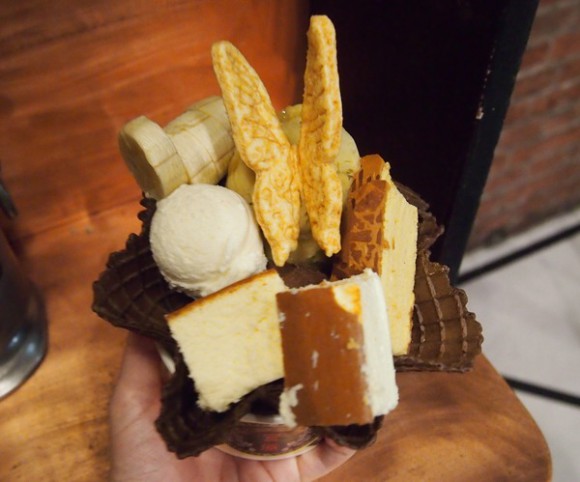 Miyahara is located at:
No. 20,
Zhongshan Rd,
Central District,
Taichung City,
Taiwan 400
They also have an English-language website with a fascinating history section you can check out! Miyahara.com.tw
We're definitely checking this place out someday!
Source/images: Another World