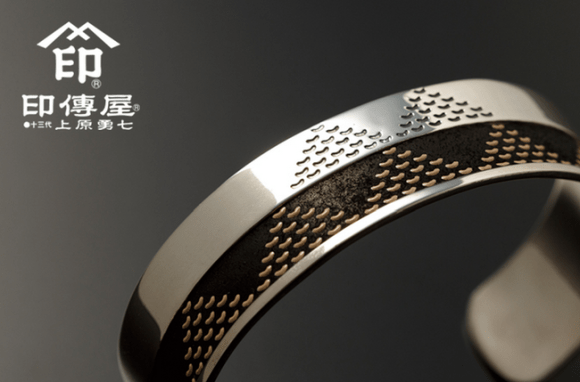 Yamanashi Prefecture is perhaps most famous for its beautiful scenery – which of course includes Mt. Fuji – but the prefecture is also home to a number of traditional crafts. One technique in particular, called "koshu-inden," has been widely praised. Pioneered by a company established in the 16th century, this leather-working art was once used to decorate samurai armor and is considered by some as emblematic of samurai bravery.
Now, you too can wear accessories bearing this symbolic design and crafted by that legendary company thanks to a collaboration that has produced a number of beautiful bracelets. Check out some of the items below.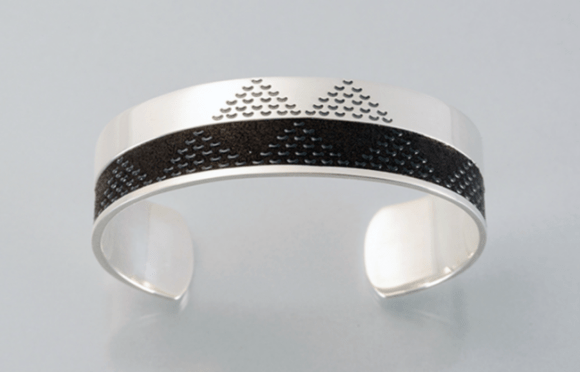 Established in 1582, Inden-ya was the first to develop as secret technique using lacquer with deerskin to create a special leather with a strong luster. Using the nami uroko design, the triangles composed of dots like fish scales above, Inden-ya's creations were often used to decorate samurai armor during the Warring States Period.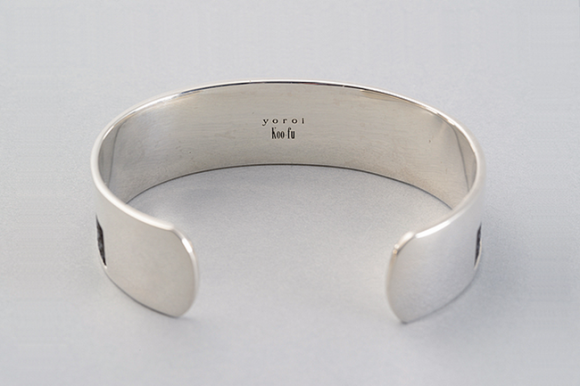 Recently, Inden-ya started a collaboration with the Japanese accessory brand Kagayaka to create a line of items using the nami uroko pattern called Yoroi. Of course, "yoroi" is the Japanese word for armor, and this line is meant to evoke the image of samurai bravery. Perhaps the most striking item in the line is the "Wide Plain," which is made of silver and the inden deerskin leather, both bearing the nami uroko design.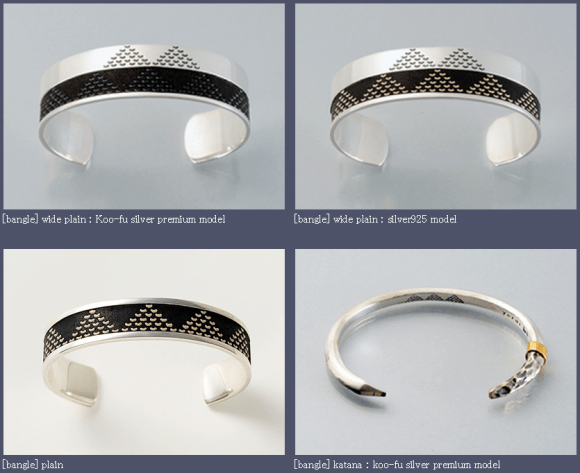 But beauty comes a price — and one of these bangles will set you back up to 66,960 yen (about US$540).
If you'd like to bolster your bravery for a slightly lower price, the line also includes the Kumihimo charm.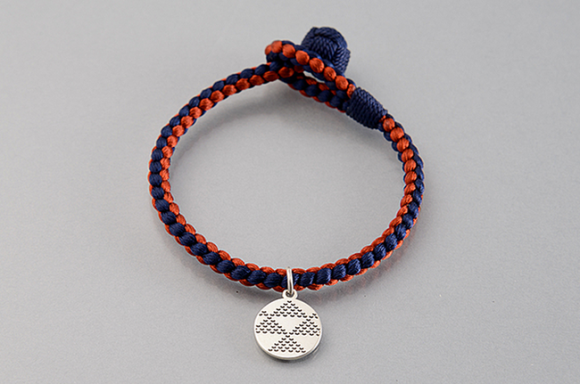 With rope made by the Kyoto-based company Showen Kumihimo, the charm features a silver medallion with the nami uroko design on the back. The rope was inspired by odoshige, roped used to tie together pieces of armor by samurai leaders. It was meant to both beautify the armor and magnify the dignity of the wearer.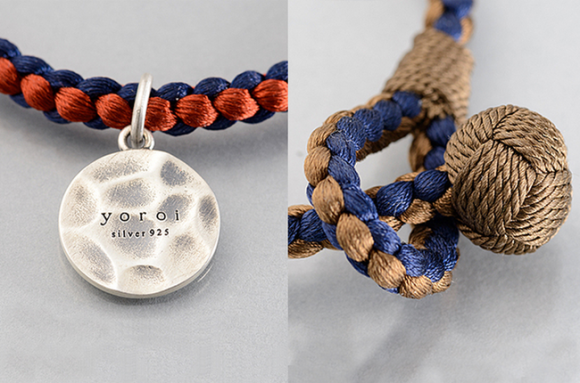 These cost 14,900 (about $120), a bit easier on the wallet but no less beautiful.
The line also includes another bangle item called Katana, named after the Japanese sword, obviously.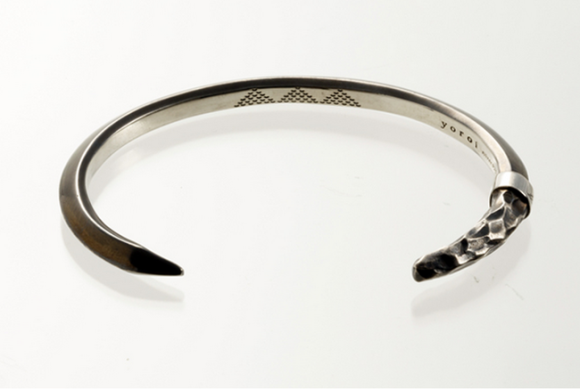 The nami uroko design is etched into the interior of the band, which is made of silver and clearly resembles the sword that inspired it. Perhaps the least showy piece of the line, the Katana bracelets come in a number of different materials, including silver, premium silver, and ibushi (oxidized silver, shown above).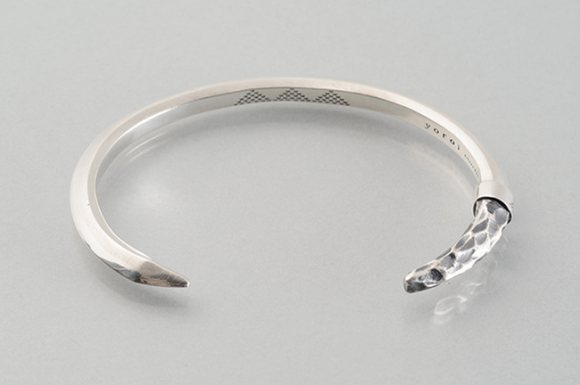 The Kanata ranges up to 63,720 yen (about $512), depending on the material.
Inden-yan originates from Koshu, an area with a number of long-lived traditions. You can see a few of them in the video below. You can also learn more about the company and their techniques on Cool Japan Press.
To find a list of shops offering these (and other) items, head over to Kagayaka's website or to purchase online check out Wabist.
Sources: Japaaan, Kagayaka, Cool Japan Press, Iden-ya
Images: Kagayaka