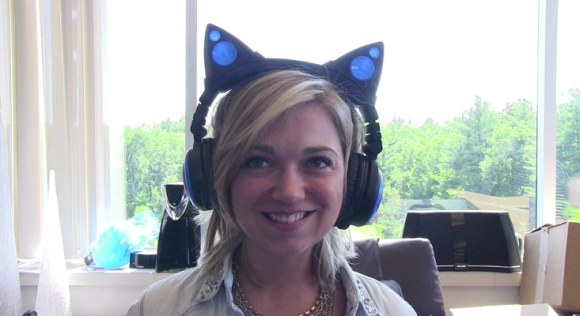 They say that good things come to those who wait. Cat-ear headphones sound like a very good thing to us, so it makes sense that even six months after Axent Wear started a crowdfunding campaign for its feline-inspired audio equipment, the stylish and playful pieces of tech aren't quite ready to ship.
The California-based company has, however, thrown all us all a tasty fishbone, though, with a just-released video of the very first working prototype of the Cat Ear Headphones.
The last time we checked in on Axent Wear's Indiegogo crowdfunding project, it had amassed US$2.9 million, far more than the $250,000 the organization had originally been seeking to get its vision off the ground. Since then, Axent Wear's coffers have continued to fill, with its Indiegogo total now sitting at $3.4 million.
After attracting that much money and attention, Axent Wear also picked up a partner in Brookstone, the gadget retailer/de facto massage chair rest stop found inside many shopping malls in the U.S. Brookstone will be involved with development and customer service, and one of the company's representatives recently showed off an in-progress versions of the earphones for the first time in a video released through the Axent Wear YouTube channel.
Right at the start, we see Brookstone rep Lauren flip on the switch for the headphones' LED lights. The prototype's shine blue, but Axent Wear has said that customers will be able to purchase the finished version with red, green, or purple lights as well.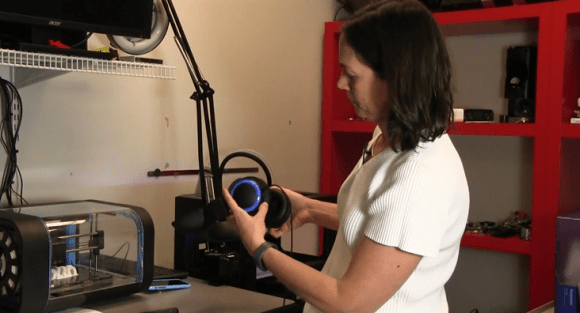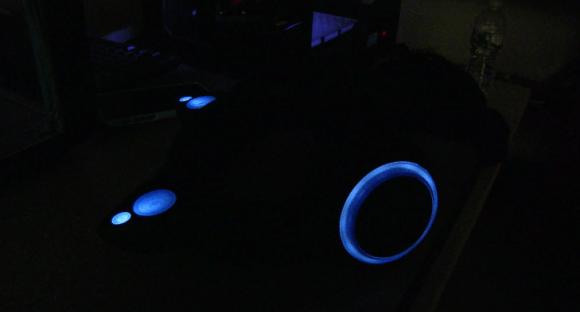 Another design promise that Axent Wear is making good on is that the ears house external speakers, and in the video they seem powerful enough to let you share your tunes with anyone standing within a pretty wide radius. The standard headphone speakers are no slouch either, as Lauren declares they're "really, really loud."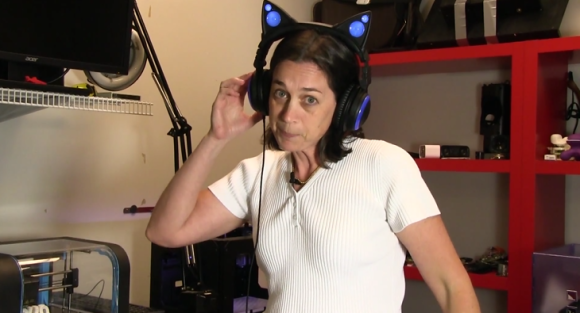 ▼ When not in use, the ear pieces also rotate to lie comfortably flat against your body.
Sadly, the video wraps without giving a firm date of when the finished production units will be ready to ship, although Lauren does mention there's another update coming in a few weeks, at which time Brookstone hopes they'll be "almost ready." In the meantime, if you've seen enough and are already sold on the Cat Ear Headphones, you can check out Axent Wear's Indiegogo campaign right here.
Source: Inside Games via Jin
Images: YouTube/Axent Wear