Ashley is now safely back in the US after her exciting adventure here in Japan, so it's time for a wrap-up post!
Our Japan Wish competition winner's time with us was a whirlwind of fun, food, and typhoons as her dream of coming to Japan became a reality. Go ahead and watch the video below for a glimpse at just some of the amazing things Japan has to offer for a visitor, as well as to see Ashley's emotional goodbye.
From her arrival to the very last day, Ashley was enthusiastic and willing to give anything a try. Many laughs were had, and it was a pleasure to watch her discover Japan and its culture with such obvious delight.
Some of the experiences, such as trying super-salty and greasy ramen and experiencing the horrendous Tokyo rush hour, weren't something she would want to do ever again, but they still gave an interesting insight into everyday life in Japan's largest city.
The highlight was probably day we made Ashley's dream of seeing the Gion Matsuri come true. Despite a raging typhoon, the festival went on as it has for a thousand years before, displaying the determination and teamwork Japanese people are capable of. It was, in her own words, "bomb diggity". Ashley's stylish festival outfit also proved a hit with other festivalgoers, so we felt like we were walking around with a celebrity the whole time!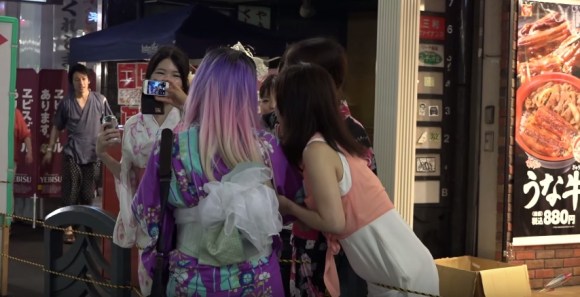 Also in Kyoto, Ashley had the opportunity to get dressed up as a maiko, and she looked absolutely beautiful. As soon as the gorgeous kimono was on her, gone was the usual boisterous, smiling Ashley, and in her place was a graceful and refined yamato nadeshiko.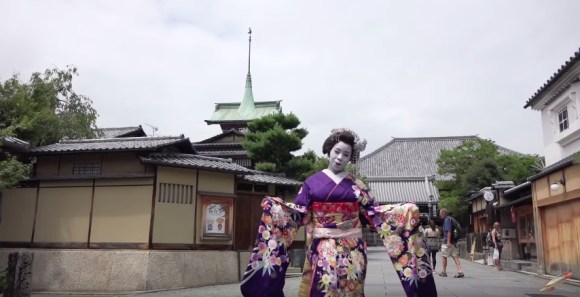 After spending time in both Tokyo and Kyoto, there were tears shed when we said sayonara, but she's vowed to come back to Japan again as soon as possible, which is evidence in and of itself that the trip was a huge success.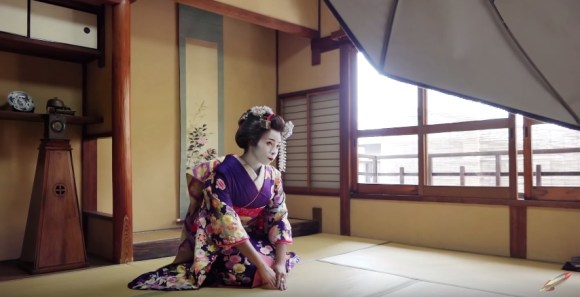 We here at RocketNews24 would like to thank Ashley for being such a good sport; we couldn't have asked for a better winner. We'd also like to say a big thank you to all the places that allowed us to film at them so we could bring you this series of articles. We hope you've enjoyed following Ashley along on her journey!
Photos © RocketNews24