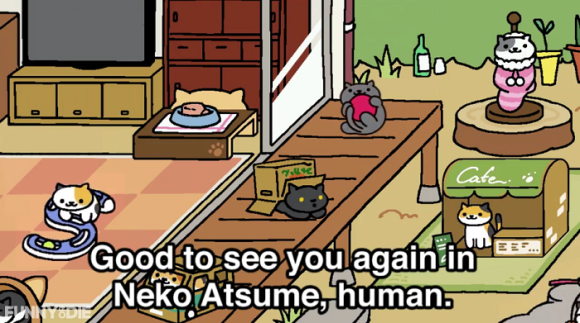 You may love playing Neko Atsume, but just what do all those adorable kitties think of you? After watching this hilarious video, you may prefer not knowing…
Are you one of the millions of gamers currently enchanted by the Japanese cat collection game Neko Atsume? Don't feel bad if you are — it's pretty much the cutest thing you do with your phone short of turning it into Hello Kitty.
That said, we might have some bad news if you've found yourself addicted. It turns out the cats in the game are actually kind of jerks…
▼ And yet, we're still not going to stop playing…
As should be obvious from the video, this is actually a parody from Funny Or Die, the website responsible for series like Between Two Ferns, which is a show you probably either love or despise intensely. But even if it's not real, we have to say…we wouldn't be surprised by any cat that held these feelings for its owner. After all, they're not saying that isn't true, right?
▼ Yep.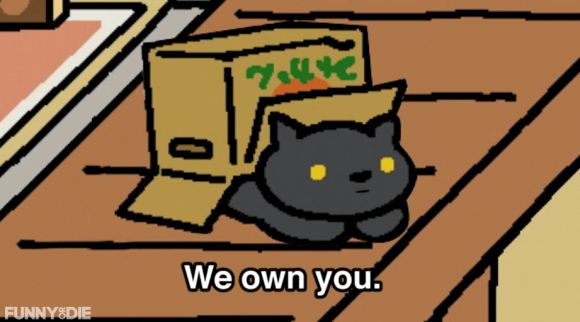 ▼ This is not untrue.
▼ Don't care!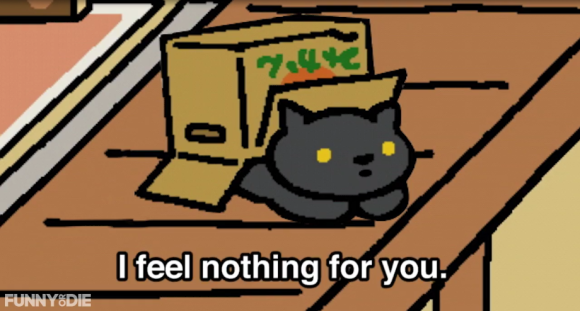 ▼ Sniff. I know. But I still love you.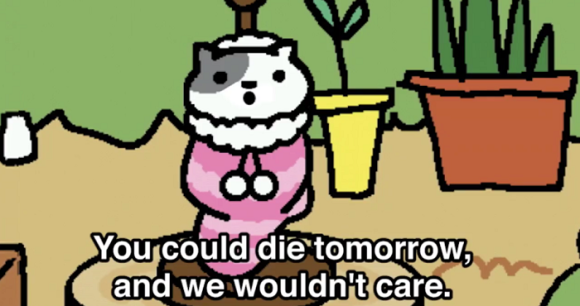 Regardless of how cruel these cats may be, we still can't stop loving them. So what if we're wrapped around their tiny adorable paws? We just don't care! At least we know they'll keep coming back to play — you can't really have your heart broken by a cat that returns every day, right?
If you can't get enough of the game, be sure to check out our discussion with the Neko Atsume localization team and learn about all the challenged they face translating Japanese puns into English. It's definitely not as easy as you might think!
Source/images: Funny or Die