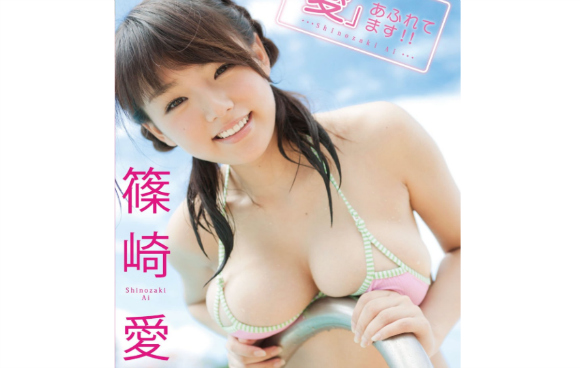 Well-endowed star Ai Shinozaki celebrates her major record debut in a majorly cool way.
Ai Shinozaki released her first major debut single this week, after managing to land a major record deal with Sony Music in less than a year's time of releasing her first single in 2015, titled "A-G-A-I-N". Already the new single, called "Kuchi no Warui Onna" ("Foul-Mouthed Woman"), has caught the attention of a number of major media outlets, partly due to the special, interactive bonus feature bundled in with it.
▼ The video isn't may not be available outside Japan, but a live version can be seen here.
For most Japanese people, however, Ai Shinozaki is mostly well-known for her large breasts, and the gravure/erotica fame they've brought her.
In fact, some of her fans are so enamored with her assets that they started a crowdfunding campaign to preserve her as the first AIdol (artificial intelligence idol), giving fans a private chat session any time they want with the aid of a smart phone or PC.
While fans may still have to wait a while for the AI project to be completed, in the mean time, with a special QR code from her new single, they'll be able to access a secret site, called "URA SHINOZAKI ~ Do you know Ai (love)?", and watch her in an interactive music video call. Depending on the movements of the viewer while the video plays, the content changes, making it not only an exciting bonus for Shinozaki's fans, but a cool display of what the future of technology has in store next.
Those interested in interacting with Ai can purchase a copy of the single from Amazon Japan, where it currently retails for 1,300 to 1,800 yen (US$12.96 – $17.95) depending on which version you purchase.
Source: Matome Naver, YouTube/Sony Music (Japan)
Feature/top image: Amazon Japan