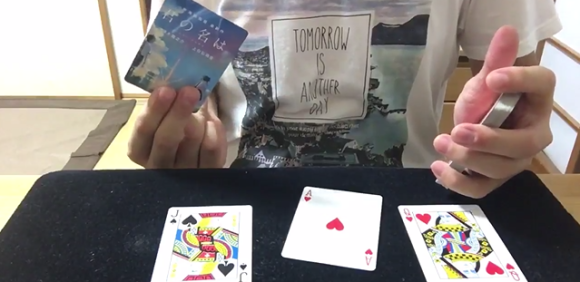 Director Makoto Shinkai's anime are often described as magical, so what better way to salute his latest project than a magic trick?
As an extremely expressive art form, anime can inspire some extremely creative and artistic fan tributes. Illustrations are the most common, but we've also seen enthusiasts express their love of a particular work through musical or even Minecraft endeavors.
But we honestly think this is the first time we've seen someone recreate an anime movie trailer in card trick form.
It's a concept so unique that it's hard to even visualize, but thankfully Japanese Twitter user @hiraseibuki recorded himself performing the trick. Synched up to the audio from the trailer for director Makoto Shinkai's phenomenally successful anime film Your Name, @hiraseibuki uses his deft hands to punctuate the dialogue by revealing cards that emphasize the spoken dialogue and symbolically represent key elements of the movie.
▼ Plus, it's another chance to listen to that ridiculously catchy Radwimps' song.
君の名は pic.twitter.com/WBeG0CIRNc

— Ibuki (@hiraseibuki) September 18, 2016
As the video starts, we hear female lead Mitusha talking about "The night when the stars fell," so @hiraseibuki lays out a series of star cards…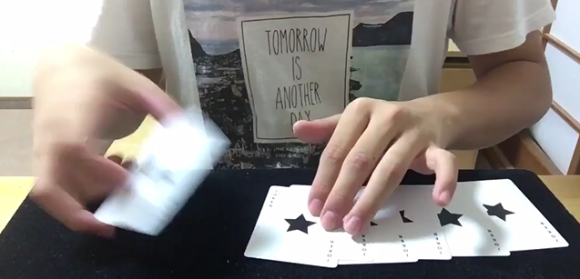 …and when he flips them over, their backs have mysteriously changed from being all the same color to a rainbow variety of hues, just as Mitsuha mentions "The beautiful view."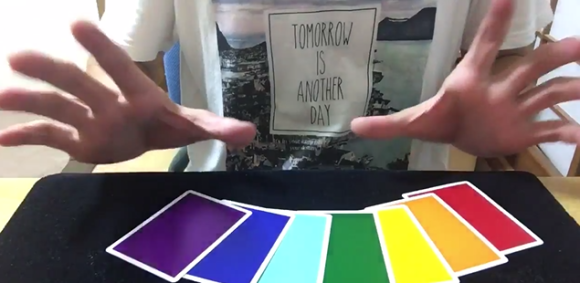 The magician is just getting started, though. When male lead Taki tells his friends he can't hang out "after class," (houkago/放課後 in Japanese), @hiraseibuki reveals a card with the same words on it, then turns it over to show the reason: Taki has a shift to cover at the restaurant where he works part-time.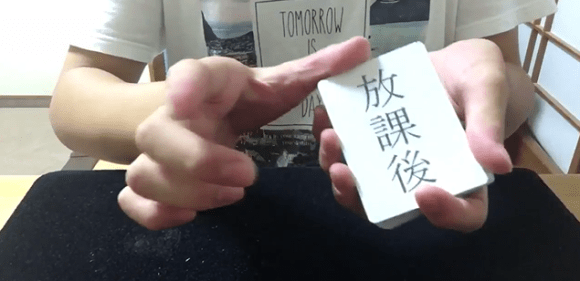 It's back to Mitsuha at the 0:32 mark, who's grumbling about living in "the countryside" (inaka/田舎) and how she hates her "life" (jinsei/人生), with both of those cards getting flicked away with the sort of disdain Mitsuha shows for her current situation.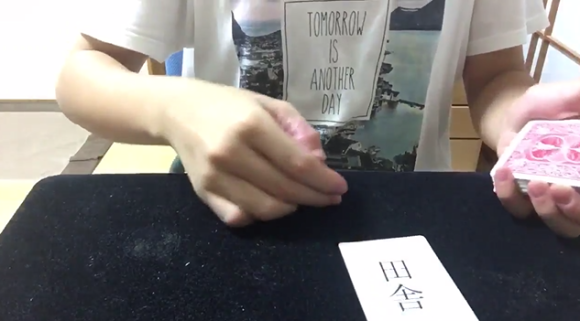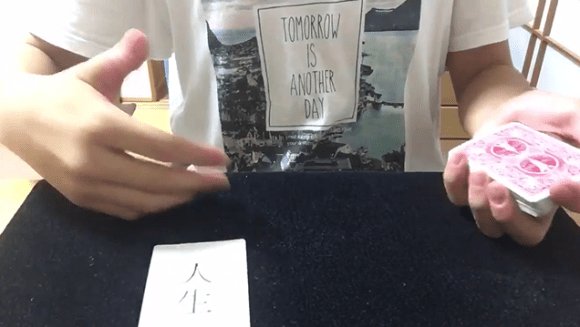 As a matter of fact, Mitsuha is so upset that she's already dreaming about her "next life" (raise/来世).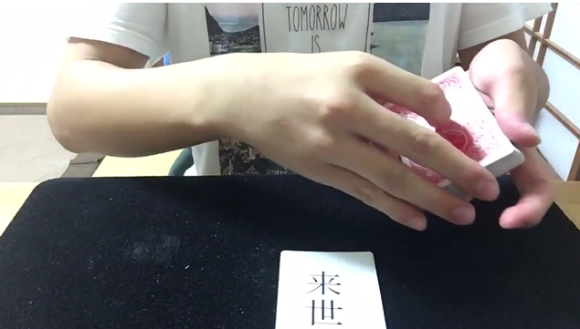 At this point in the trailer, it's obvious that Taki and Mitsuha are the main characters of Your Name, so @hiraseibuki decides to represent them with the jack of spades and queen of hearts, respectively.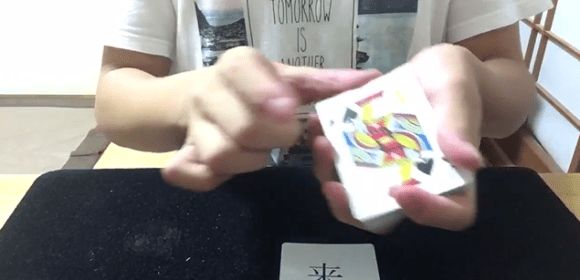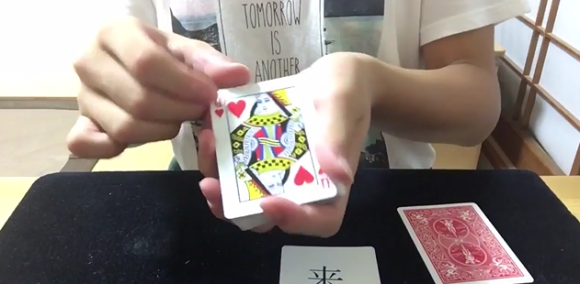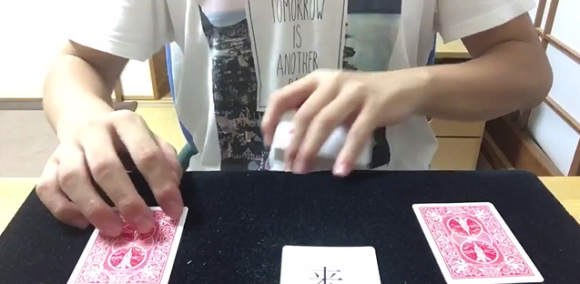 And since Your Name is a story about the pair switching bodies and maybe falling in love, so too did their cards swap positions…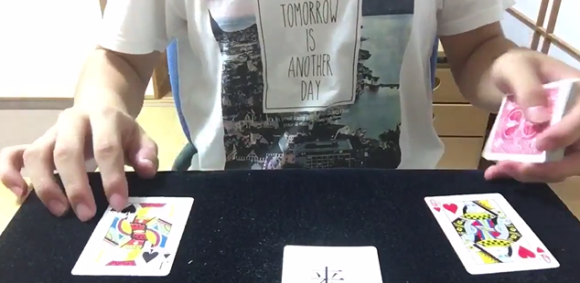 …before becoming connected by one heart.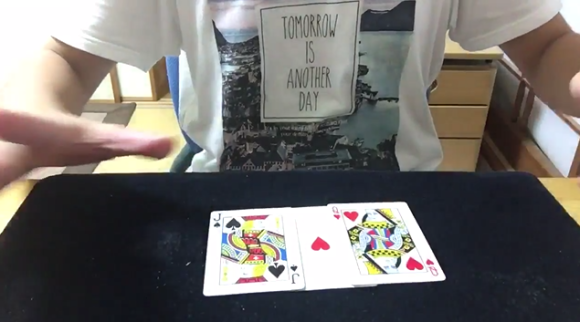 Also, since the song that's playing is called Zenzenzense (前前前性), meaning "three lives before," its title gets overlaid on the "previous life" card at the 1:04 point, just as vocalist Yojiro Noda voices the song's name.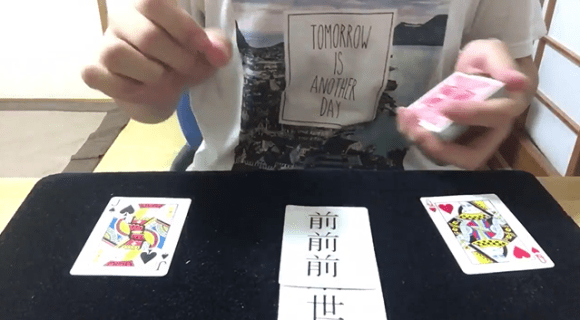 Here's hoping that @hiraseibuki is planning to see plenty more anime films in the near future, because we could definitely get used to watching his magical tributes.
Source: Spotlight
Images: Twitter/@hiraseibuki