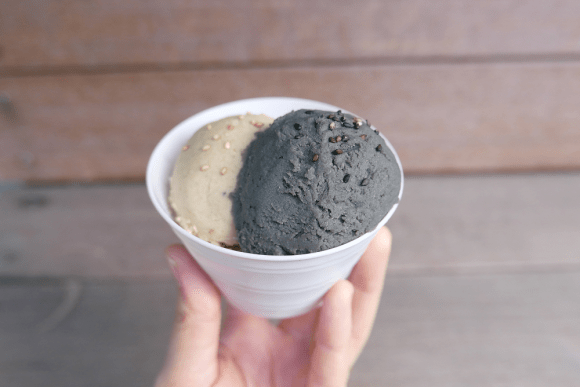 Sophisticated ice cream being served by new parlor in capitol's fashion district.
When forming a mental picture of "Japanese ice cream," matcha green tea and sakura cherry blossom are the first two flavors that spring to mind. But while you'd be remiss in passing up any opportunity to eat those treats, Japan has still more to offer ice cream fans.
For example, if you're looking for something that's less sweet and a little more sophisticated, there's goma, or sesame, ice cream. We recently entered an intense love affair with an example from Häagen-Dazs, which sadly is going to only be around for a limited time. But on the bright side, this weekend there's a new ice cream parlor opening up in Tokyo's trendy Harajuku neighborhood that serves multiple varieties of sesame ice cream each and every day.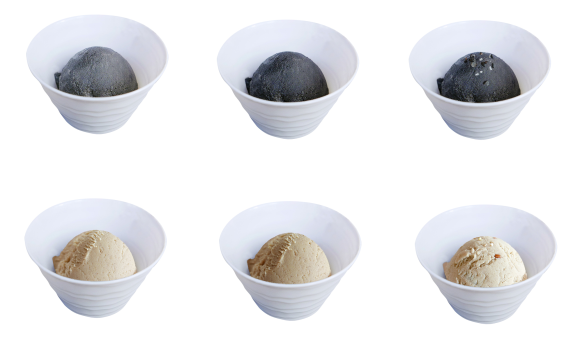 Gomaya Kuki sets itself apart from other sesame ice cream makers by sourcing its sesame from Kuki Sangyo, a sesame producer located in Mie Prefecture that traces its roots back to Japan's Meiji period of the late 1800s. Customers can choose from six different flavors, with black and white sesame available in rich and extra-rich variants as well as salty black sesame and white sesame with crunchy grains, all identically priced at 500 yen (US$4.40).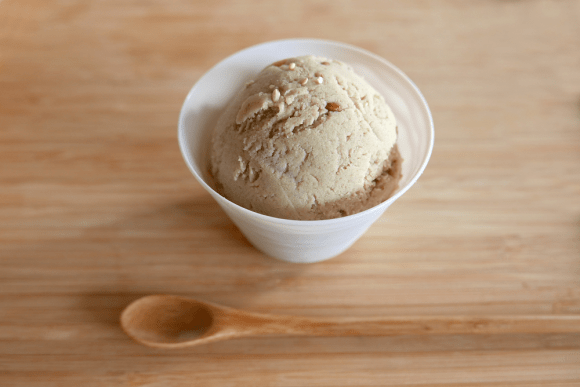 Gomaya Kuki is set to open its doors on March 12. While it's not located directly on Harajuku's main Omotesando or Takeshita-dori shopping streets, it's still within easy walking distance of them, and making the stroll means that you'll have something tasty to enjoy while indulging in some of the best window shopping in Tokyo, and since it's open to 11 p.m., you can even stop by for a late-night dessert.
Restaurant information
Gomaya Kuki
Address: Tokyo-to, Shibuya-ku, Jingumae 4-6-9, Minami Harajuku Building 1st floor
東京都渋谷区神宮前4丁目6−9 南原宿ビル1F
Open 11 a.m.-11 p.m.
Website
Source: Nari Nari
Top image: Gomaya Kuki
Insert images: Gomaya Kuki (1, 2) (edited by RocketNews24)