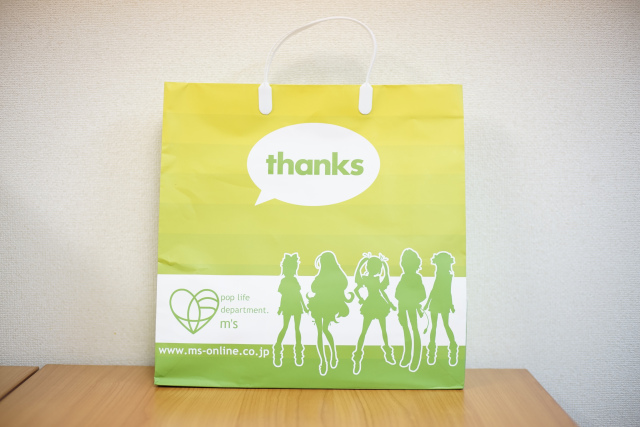 Why not ring in the new year with some good vibrations? (NSFW)
There are a ton of great-value lucky bags out there in Japan, with some providing enough quality items to furnish kitchens or satisfy fast food lovers at very affordable prices.
But we at SoraNews24 occasionally love to walk on the passionate side of life too, as demonstrated by our brave Japanese-language writer Egawa Tasuku when he went out on a limb and bought a fukubukuro from adult store M's.
▼ Stored in discreet packaging,
the Ladies and Couple Lucky Bag costed 3,980 yen (US$36.70).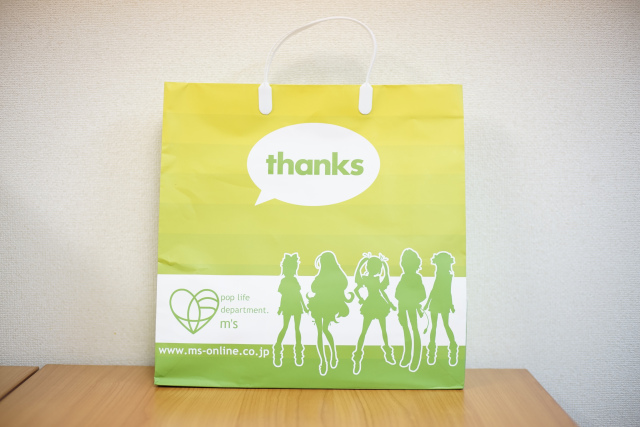 Hands trembling with nervousness and a little excitement, he laid out its contents on the table with the carefulness of a middle-aged man who rarely touched sex toys.
▼ Can you figure out which is which?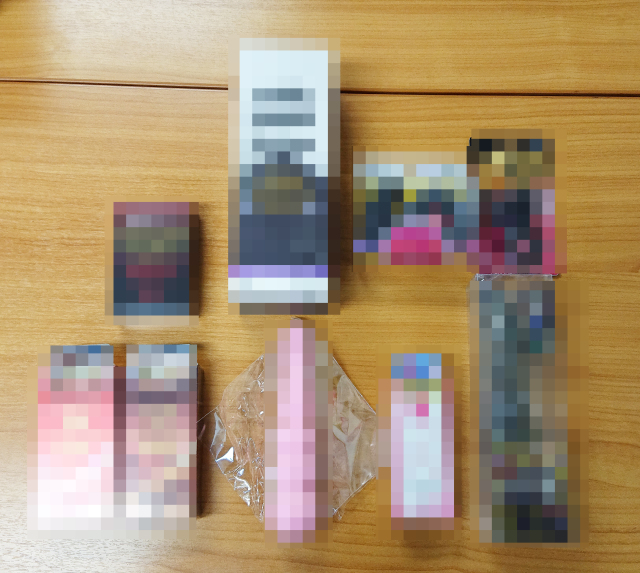 A total of nine items meant for steamy sessions of bedroom play were present:
● Strawberry-flavored condom
● Chocolate-flavored condom
● Gel for women that provides a tight and sticky sensation
● Natural moisturizing gel lubricant
● Pink silicone vibrating dildo
● Handheld electric massager
● Remote-controlled vibrating egg
● Electric vibrator
● Penis ring vibrator for men
Analyzing his loot, Egawa quickly figured out that two products were protection, two for lubrication, and five were meant to send users directly into quivering throes of ecstasy. Since more than half of the goods had something to do with vibrations, he was sure that M's message to the world was to live each day blissfully as if it was their last climax.
▼ As each toy came with batteries, customers could potentially use them straight out of the bag in the heat of the moment.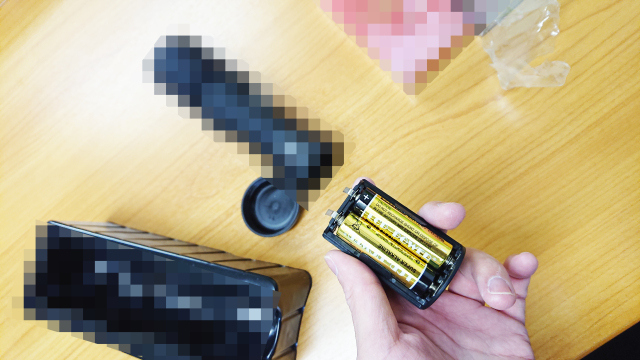 ▼ Although the single-use ring vibrator only had enough juice to run for approximately 20 minutes.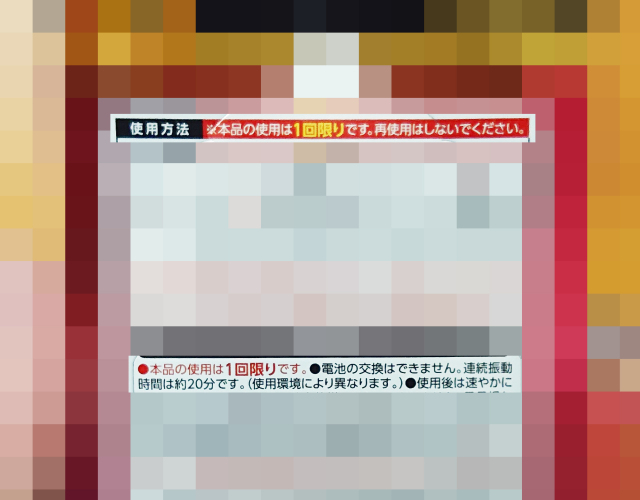 Running a quick search on Amazon revealed that the adult lucky bag had amazing value. The electric massager and vibrating egg alone cost 1,800 yen and 1,400 yen respectively, with the flavored condoms coming in at 450 yen each. Although he failed to find the rest of the products, the four items had already surpassed the lucky bag's reasonable price tag of 3,980 yen.
Despite such a bargain, Egawa was certain people would be too embarrassed or shy to purchase an adult fukubukuro in public. But when he approached staff at an M's store and asked just how popular their lucky bags were, they replied:
"Men's fukubukuro always sell out at around 11 a.m., and the Couple Lucky Bags are usually snapped up about an hour later. Everything is gone by noon."
Contrary to his belief, it appeared that lots of people love to get their kink on at the start of the new year. But perhaps the next most important step after unpacking all of these was to figure out what he should do with all of them. Yes, maybe Mr. Sato would appreciate a large, snazzy pink dildo after his disappointing Junk Shop fukubukuro purchase.
Images: ©SoraNews24
[ Read in Japanese ]