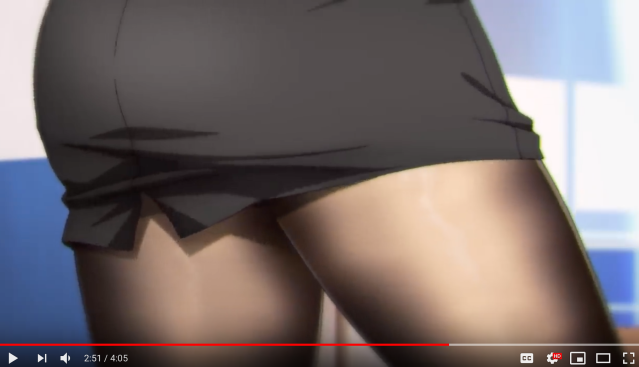 First episode, with English subs, shows students in wet tights meeting their new teacher in sheer stockings.
If the world of anime has taught us anything, it's that no idea is off limits and there's a niche market for everything under the sun.
And just when we thought we'd seen everything, with the appearance of a moe-fied Goeppels in a Nazi parody and the adventures of Butt Detective, a talking butt that solves crimes, it's time to take a look at a new series, centred around the world of tights.
Called Miru Tights, the new anime series is based on an original story by Yomu, a Japanese illustrator whose work commonly features women in stockings, and it debuted on Nico Nico Channel and dAnime Store on 11 May. It's also available on the Truss YouTube channel, where it can be viewed with Chinese and English subtitles.
Take a look at the first four-minute long episode below:
As you can see in the first episode, the focus is on the tights just as much as it is on the schoolgirls, making them a character all on their own. And as the anime opens with the three main characters arriving at school on a rainy day in April, with cherry blossom petals floating in the puddles outside, they each have to deal with their wet stockings in their own special ways.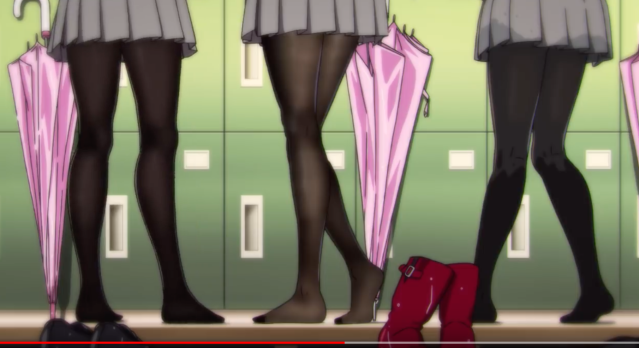 Ren Aikawa, who likes to wear opaque 60 denier tights, wrings out the feet of her stockings, which are so soaked they drip with water.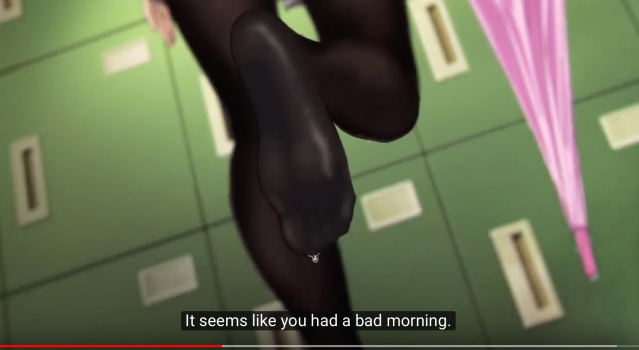 Yua Nakabeni, who prefers to wear sheer 30 denier tights, sits down to stretch her toes out as she pops her feet out of a pair of red boots.
And Homi Moegi, who likes thick 110 denier tights, is quite happy to slip her stockings off in the middle of the classroom.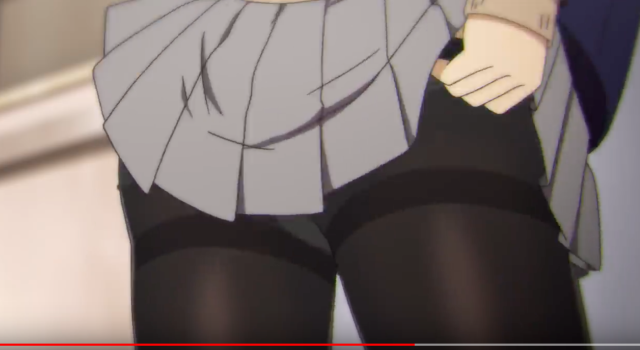 When Moegi's friends tell her to take her stockings off in the privacy of the change room instead, she leaves the room only to bump into their new 27-year-old homeroom teacher, Yuiko Okuzumi, who gives us all an eyeful of her sheer 20 denier tights.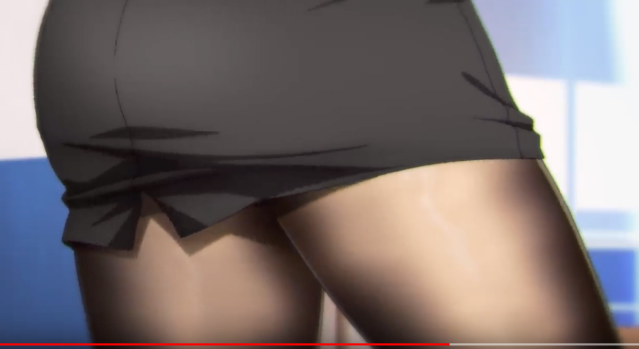 Who knows where these main characters will take us and how much will be revealed in the future? With new episodes streaming for free every Saturday on YouTube, complete with subtitles, we won't have to wait too long to find out.
So grab your cat tights and space stockings, and get ready for the next episode of Miru Tights, set to appear on 18 May!
Source: YouTube/Truss via Net Lab
Images: YouTube/Truss
● Want to hear about SoraNews24's latest articles as soon as they're published? Follow us on Facebook and Twitter!