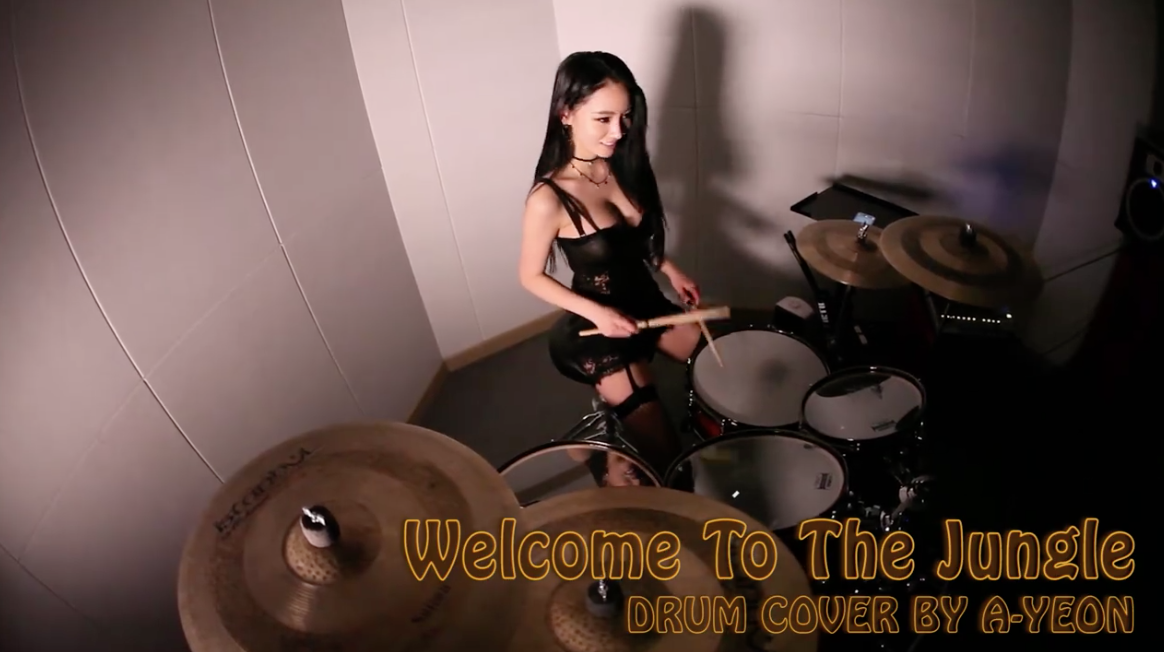 South Korean native A-yeon has gained quite the following with her enthusiastic drumming, youthful good looks, and sexy outfit.
If you've never heard of A-yeon before, you're not alone; it's doubtful anyone outside of the Korean music scene had come across her before she put her own spin on Guns N' Roses' "Welcome to the Jungle".
But despite appearing solo above, A-yeon is actually a member of the three-piece band Bebop, which received an enormous boost after A-yeon's cover went viral.
▼ Bebop's "I'm the best" official music video
Bebop is made up of guitarist Ju-woo, bassist Ji-in, and of course drummer A-yeon, with all three members sharing mic duty. Even in her home country of South Korea, A-Yeon appears to be the fan favorite out of the trio, and you'll find many of the audience-uploaded recordings to social media sites seem to focus completely on her drumming.
Though some opinionated net users commented that A-Yeon should focus more on playing well than showing off her assets like she does in the original video, as you can see from these images, the way she chooses to dress is usually pretty tame. Thankfully, the haters haven't stopped her from doing her thing, and she's already uploaded a new cover of Royal Blood's "Figure It Out":
Could this kind of promotional push be just what she needs to secure her or her band a record deal in the future? If anything, Japan's own drumming babe Kavka Shishido has already proved it's more than possible.
Source: Facebook/Bebop A-yeon (1, 2) via Stomp, YouTube/1theK, YouTube/이티의세상 , YouTube/TeichikuMusicChannel
Feature/top image: Facebook/Bebop A-yeon