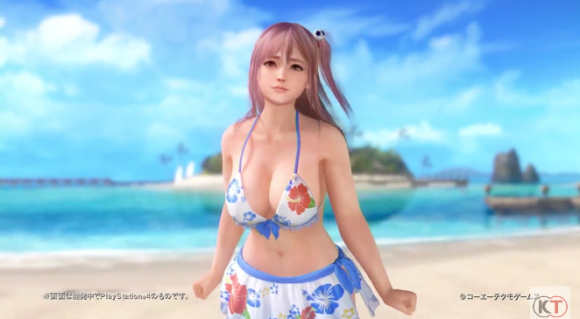 After Sega got the 3-D fighting video game craze rolling with Virtua Fighter in 1993, latecomers had to do something to differentiate their own games in the genre. Namco added accessible controls for its Tekken series, Tamsoft spruced up its Toshinden, and Tecmo added attack reversals to Dead or Alive. Oh, and also large, heaving breasts.
Over the years the supersized busts of Dead or Alive have sort of become the tail that wags the dog, or the bouncing bosoms that lead the torso and shoulders. So after releasing Dead or Alive 5 Last Round, the third upgrade to the fifth game in the main series, publisher Koei Tecmo is taking a break from the fighting and doubling down on the eye candy with a new beach volleyball game, Dead or Alive Xtreme 3, starring its female martial artists, and the first gameplay video has just been released.
At several points in the franchise's history, Dead or Alive has shunned Sony to flirt with past or current hardware rivals such as Sega and Microsoft. The upcoming Dead or Alive Xtreme 3, though, is a lust letter strictly for Sony supporters, as it's being released in two forms, Dead or Alive Xtreme 3 Fortune, for the PlayStation 4, and Dead or Alive Xtreme 3 Venus, for the PlayStation Vita.
Playing up its virtual swimsuit model concept as much as possible, Koei Tecmo held a character popularity poll to determine who would grace the cover, with the winners being Swedish Gothic Lolita fashion fan Marie Rose and Japanese schoolgirl Honoka.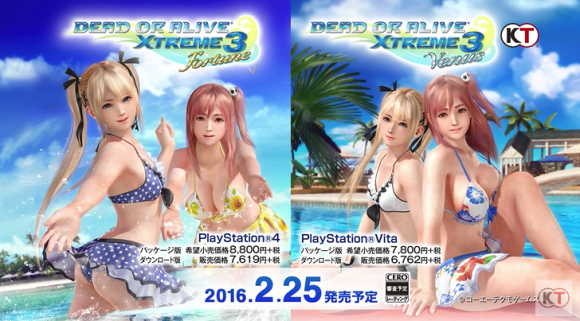 While the game isn't due out for several months, Koei Tecmo has posted a video of an early version starring the two cover girls and popularity poll third and fourth-place finishers Kasumi and Ayane.
▼ We'd accuse Koei Tecmo of having a one-track mind in creating character profiles, but Kasumi is a teenage ninja, while Honoka is a teenage street fighter. Totally different.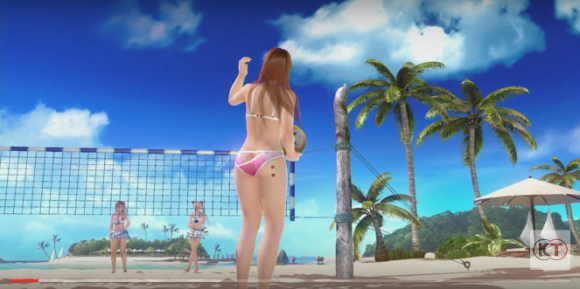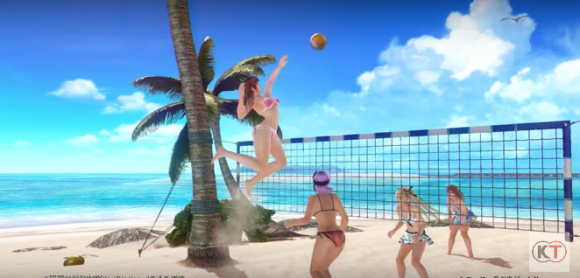 Aside from beach volleyball, the video shows that butt bump battles, a staple of the Dead or Alive Xtreme spinoffs, will once again be featured.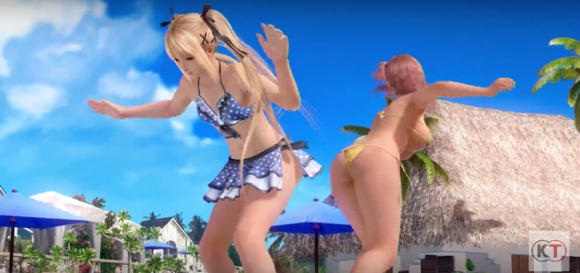 There's no info, though, as to whether there's actually a steel drum sound effect when Honoka's breasts bounce, or whether that's just a quirk of how the background music and visuals happened to match up in the video. Gamers can find out for sure when the game is released on February 25.
Source: Hachima Kiko
Images: YouTube/KOEITECMOofficial