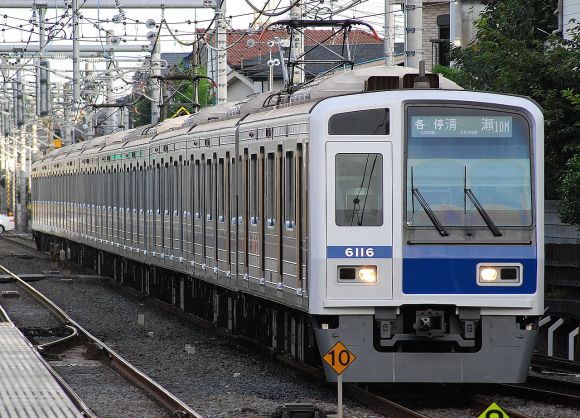 The unfortunate incident occurred on the Seibu Ikebukuro Line in Tokyo and ended with the government employee's arrest.
Various Japanese news outlets are today reporting that sometime after 10 p.m. on December 16, a drunk salary-man began inappropriately pressing himself against a woman and fondling her thighs on a train running between Ikebukuro Station and Hibarigaoka Station on the Seibu Ikebukuro Line. To make matters worse, when a second woman stepped in to intervene, he also began touching the lower half of her body.
The two women were fortunately able to work together to fend him off and call for backup. The man was arrested upon exiting the train.
The perpetrator has been identified as a man in his 60s who is employed by Japan's Ministry of Internal Affairs and Communications. He is currently denying the charges against him by saying that he didn't molest anyone. The Ministry has commented that they are currently investigating the details of the incident.
Japanese net users were far from impressed with the man, and they took to social media to express their disgust at his actions:
"He's really dedicated to his lust."

"Is this some kind of erotic manga?"

"The Ikebukuro Line is unmatched for this kind of stuff happening!"

"Nothing can be done for him, LOL."

"I can't believe he even went after the female knight who valiantly tried to protect the princess…"
We commend the second woman for stepping in to help the original victim, and we hope that neither of them is suffering excess emotional trauma after their unpleasant ordeal.
Sources: FNN News via Kinisoku
Featured image: Wikipedia/Toshinori baba