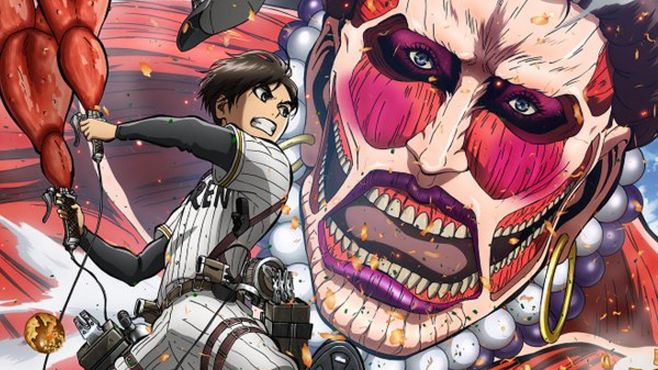 Last week Attack on Titan Part 2: Wings of Freedom was released on DVD and with it came a special gift: An improved visual for the Kansai dialect AoT.
The newly released DVD and Blu-ray movie is a compilation of episodes 14-25 of the original Attack on Titan anime. With the new release you get original drawings from the anime, but, that's not all!
Back in March this year, the manga creators came out with a free version of Volume One, written entirely in Kansai dialect. The dialect gave the manga a much more whimsical mood, as expected from the Osaka area dialect, often used by comedians. To add to the comedy came new cover art, featuring famous Osaka items like takoyaki, crab legs and even Eren in a Hanshin Tigers outfit. We couldn't forget of course, the super giant obachan.
The new version of the cover art has many of the same features of the original, but with one major difference: the super giant obachan is much showier.
▼Compare the new (left) with the old (right).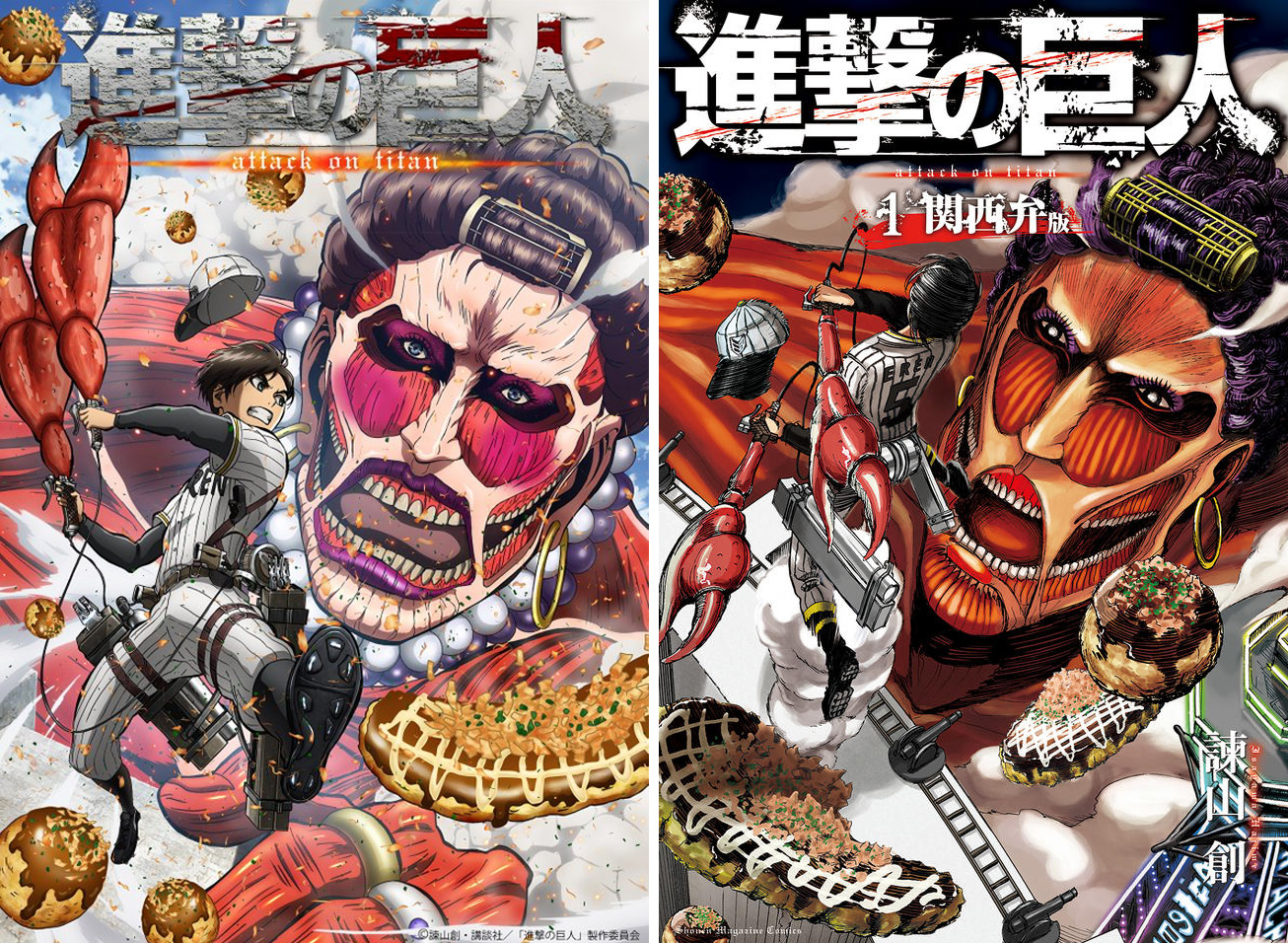 Take, for example, her even more purple hair, or her heavy blush and lipstick. She even dons a pearl necklace and several rings this time round. All this new super giant needs is an leopard-print shirt and she could join the elderly pop group Obachaan.
▼ Check out the Kansai goodies in detail!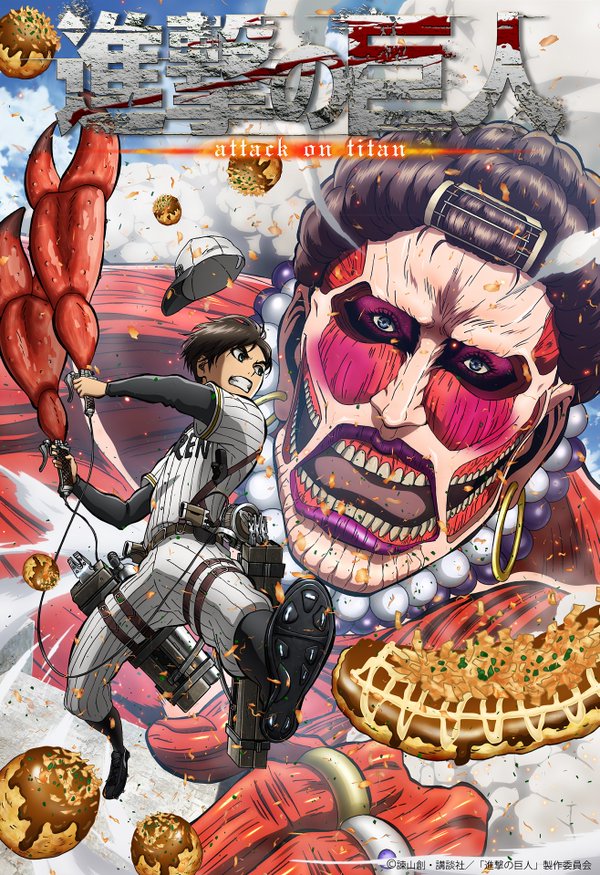 If you want a copy of this hilarious image of the Kansai parody, make sure you get your hands on a first release of Attack on Titan, Part 2: The Wings of Freedom on DVD or Blu-ray.

Source/Images: Nijimen