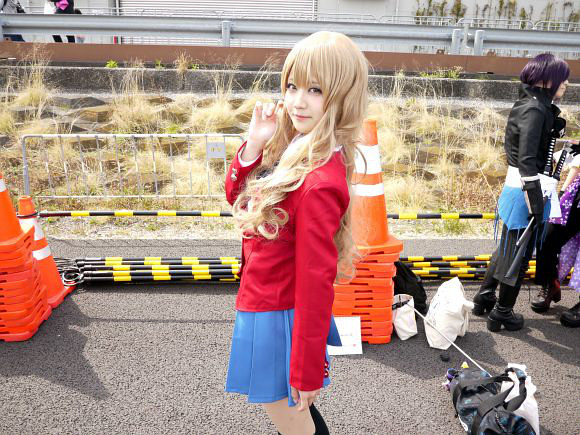 Schoolgirls, demons and anthropomorphised characters show us their best side at this year's event dedicated to all things anime.
With an alluring catchphrase that announces "Here is Everything About Anime", Anime Japan is an event that's been attracting more and more attention since it first made its debut back in 2015.
On 25 March, it was time for Anime Japan 2017 to open its main stage area to the public, and crowds of fans headed to the venue at the Tokyo Big Sight convention centre to indulge their senses in the best the anime world has to offer.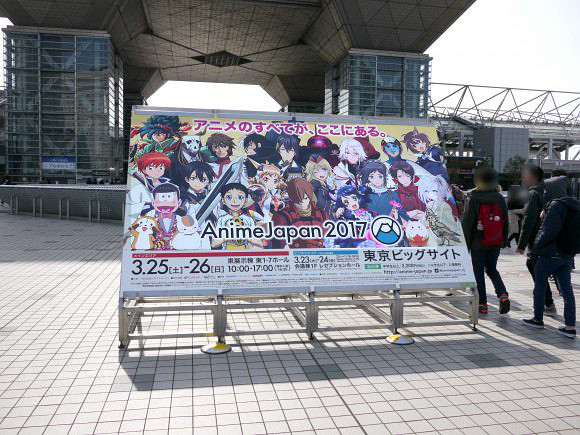 Inside the venue, three zones had been set up for live talks, booths, and a variety of entertainment. But what attracted the most crowds of onlookers were the amazing costumes seen on the cast of cosplayers who came out to promote titles and enjoy the event.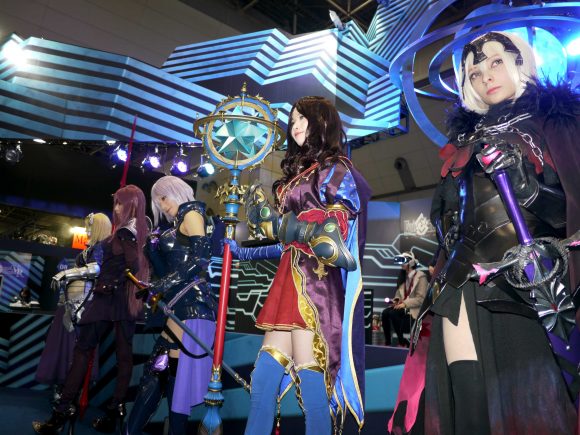 Unlike Tokyo's bi-annual summer and winter Comiket events, which are held in oppressively humid and conversely frigid conditions, Anime Japan fills the sweet spot in between seasons, making it a perfect climate for cosplayers to show off their poses in skimpy outfits or more elaborate, heavier costumes. Let's take a look at some of the standouts from the day below!
As the Demon of Envy, Leviathan from anime series The Seven Deadly Sins roused jealousy from other cosplayers with her short horns, long purple locks, and a pair of impressively made silver belt pants.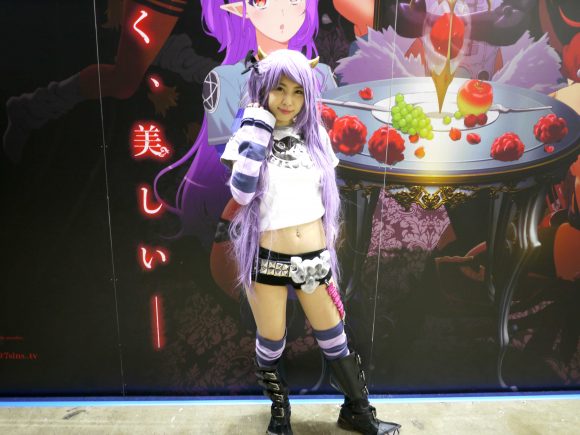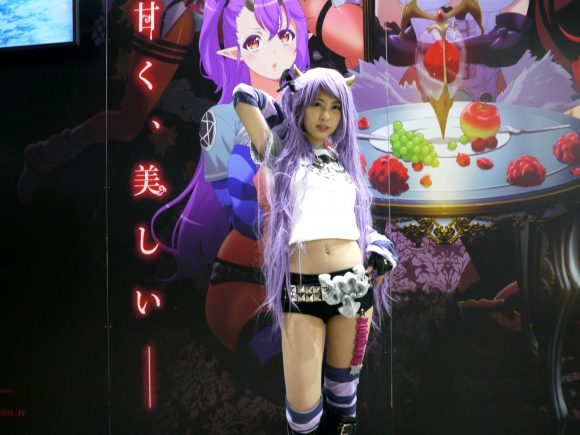 Erika Ootori, the main character from Love of Ren'ai Koutei of LOVE! was there to welcome visitors to her official exhibit.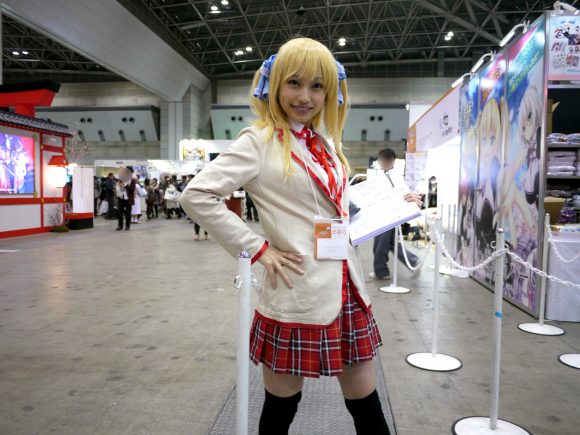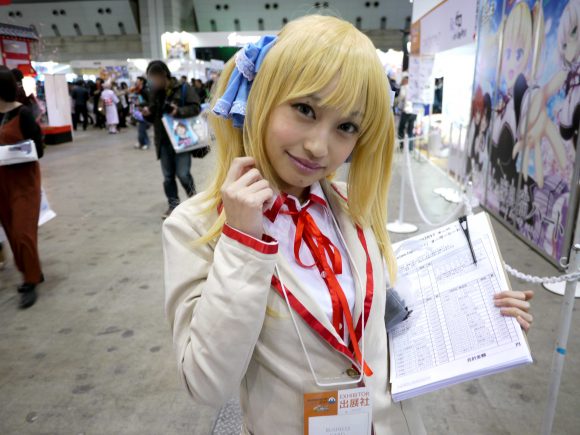 ▼ As was Sherlock "Sherly" Shellingford from Tantei Opera Milky Holmes.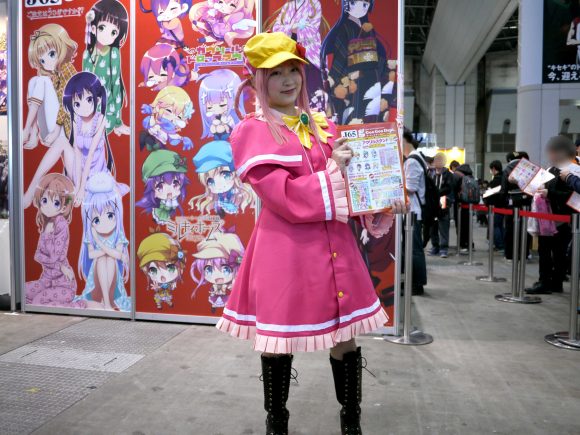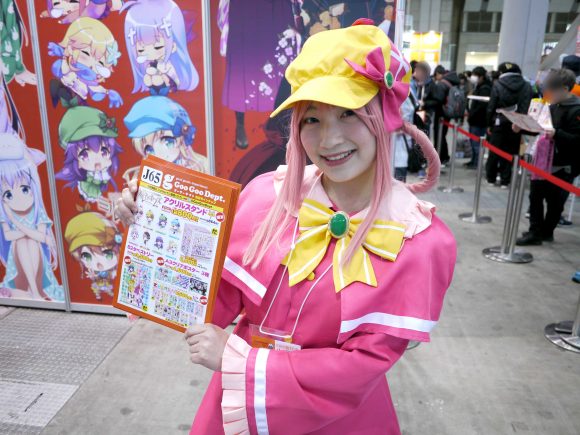 Characters from Onmyoji turned heads as they posed in their traditional Japanese environment.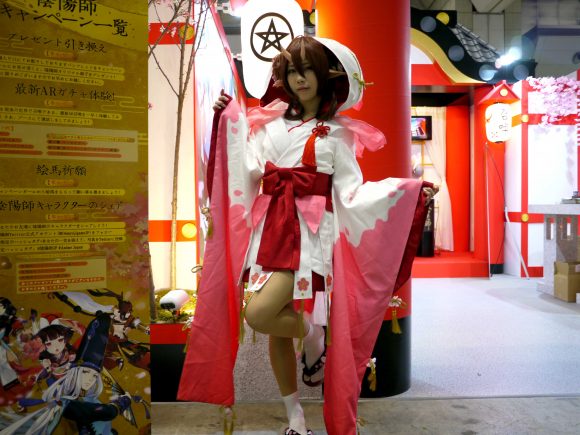 ▼ Here we have Momo no Sei…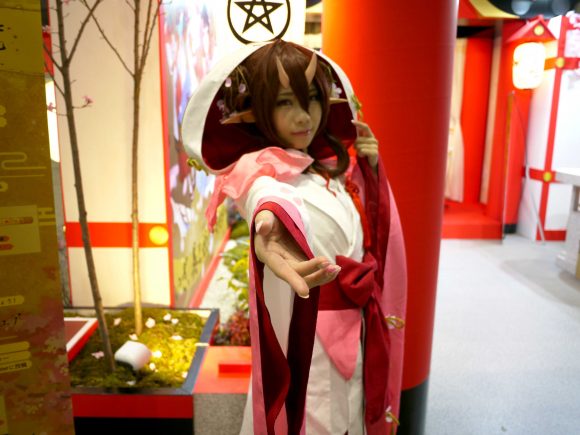 ▼ …and Youtouhime.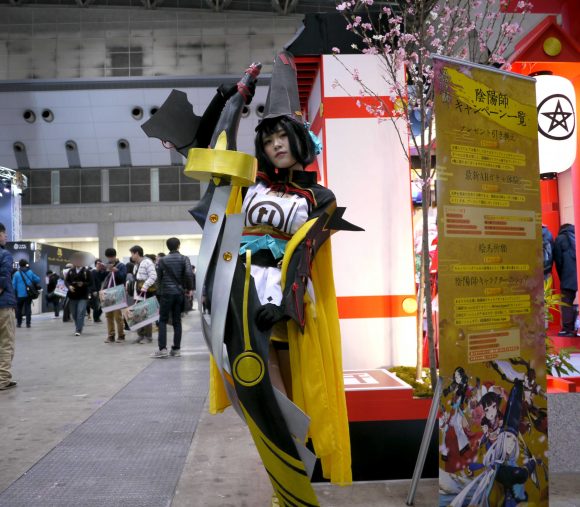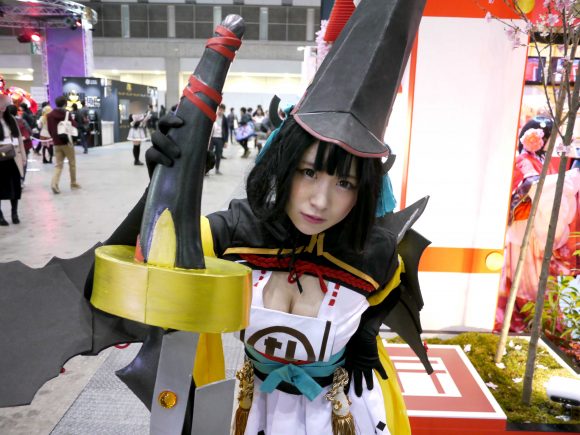 Elias Ainsworth and Silver (Silky) from The Ancient Magus' Bride struck some impressive poses for visitors.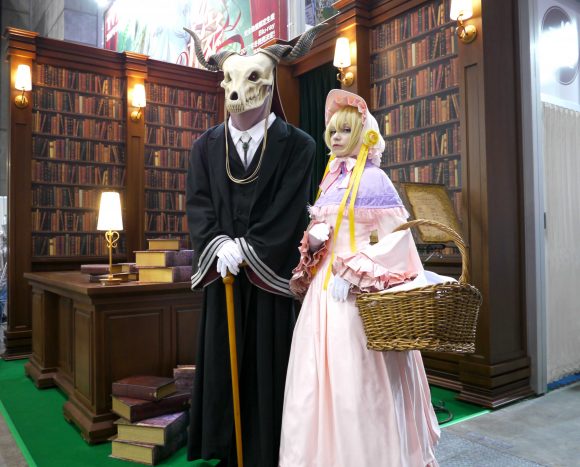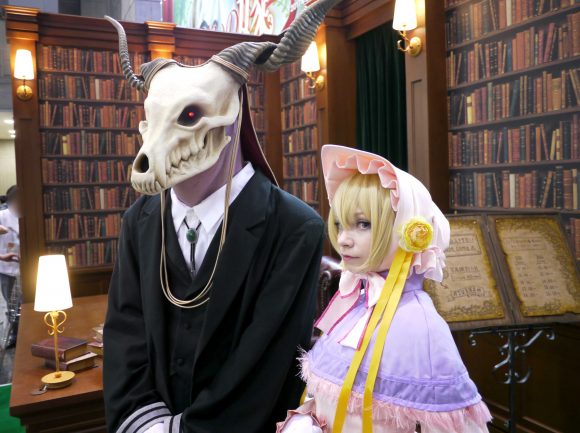 While Cocoa from Is the Order a Rabbit? greeted guests with her friendly, bubbly personality. 
Her fellow castmate, Chino, appealed to passers-by with her quieter and softer-spoken manner.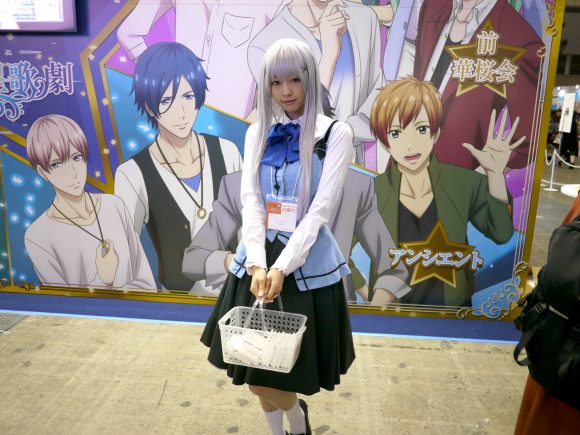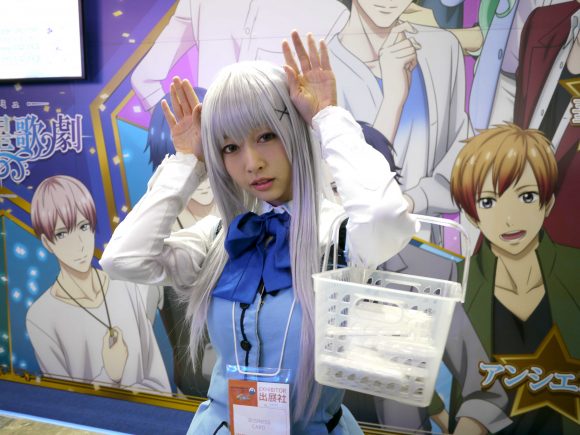 There was also a booth dedicated to Bilibili, a China-based video-sharing website similar to Nico Nico Douga, themed around manga, game and anime fandom.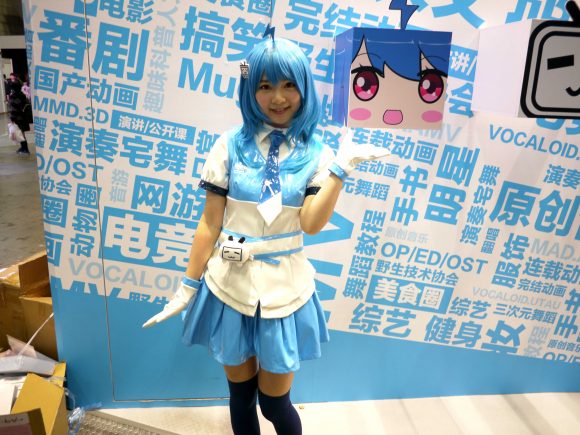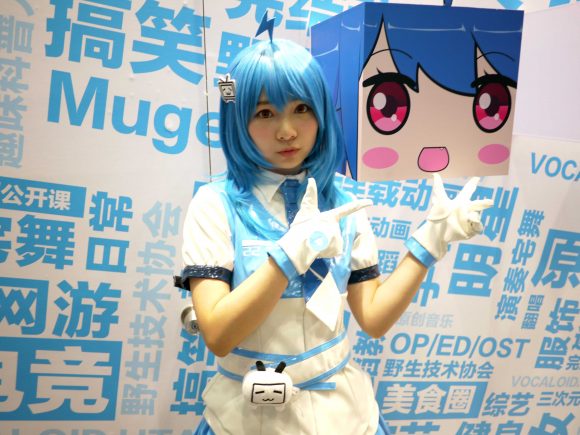 Meiko "Menma" Honma from Anohana: The Flower We Saw That Day made an appearance in her frilled white frock.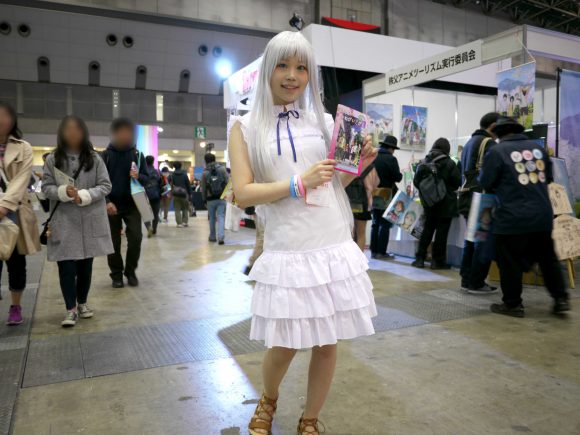 ▼ And Illya from Fate/kaleid liner Prisma Illya was also there to say hello.
"Cruel Princess" Aki Adagaki from Masamune-kun's Revenge kept men at an arm's distance.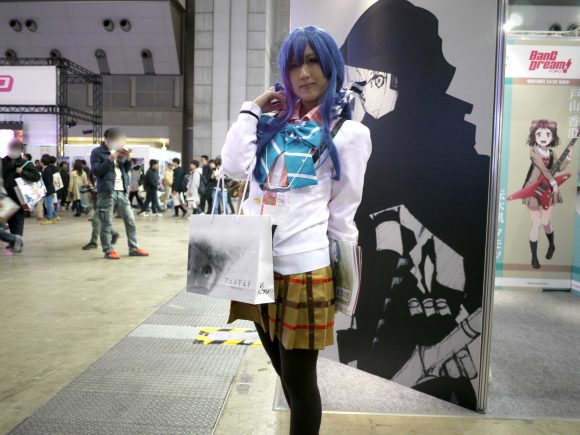 While perennial favourite KanColle was represented by anthropomorphised warship character Shigure.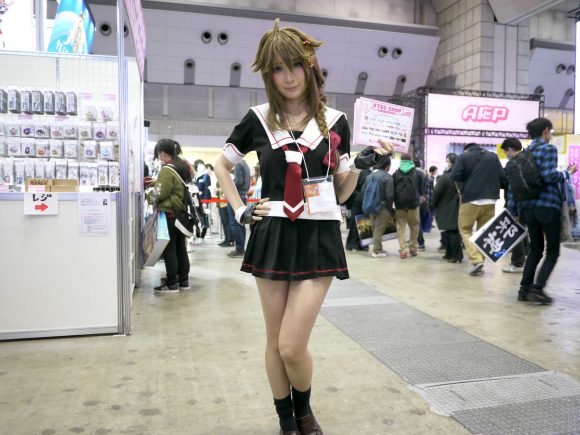 The well-known Tama and Friends franchise showed off their own anthropomorphised characters too.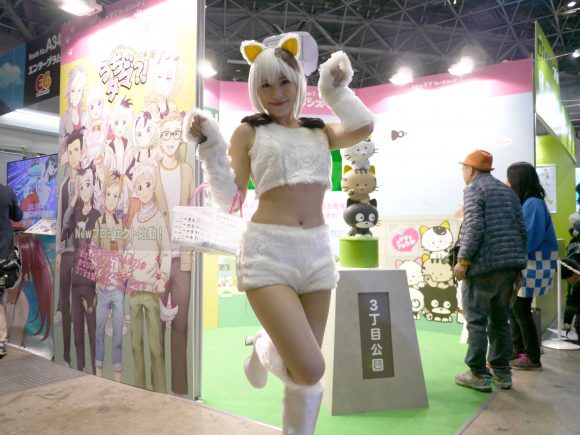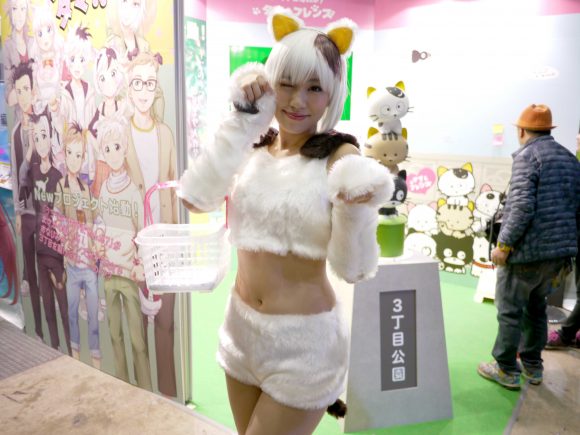 And it wasn't just locals getting dressed up for the event, with a number of foreign cosplayers seen at the venue as well, including Patricia from Nora to Oujo to Noraneko (Nora, Princess and Stray Cat).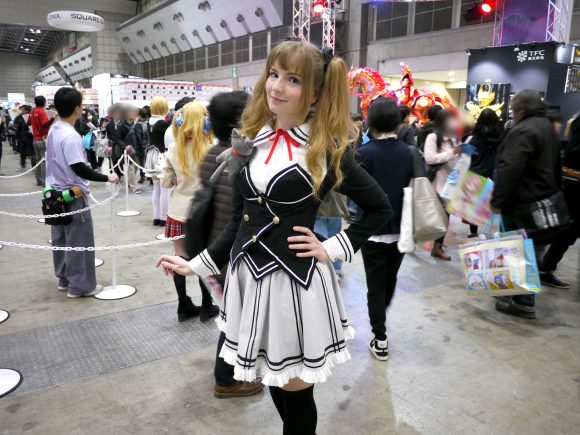 ▼ And this pair, spotted outside as Asuna and Yuuki from Sword Art Online.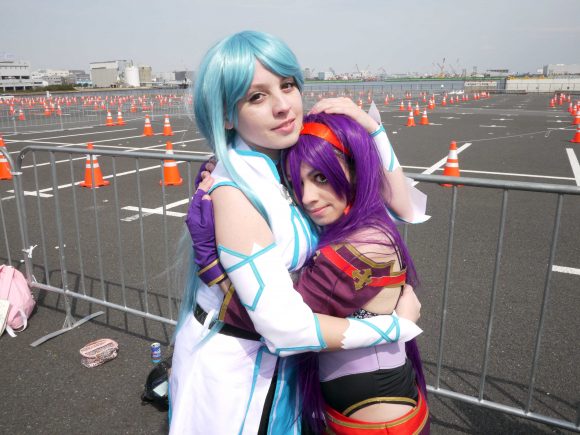 Back inside the venue, other cosplayers made the most of the special cosplay area set up for them, with popular characters from Fate/Grand Order striking a pose.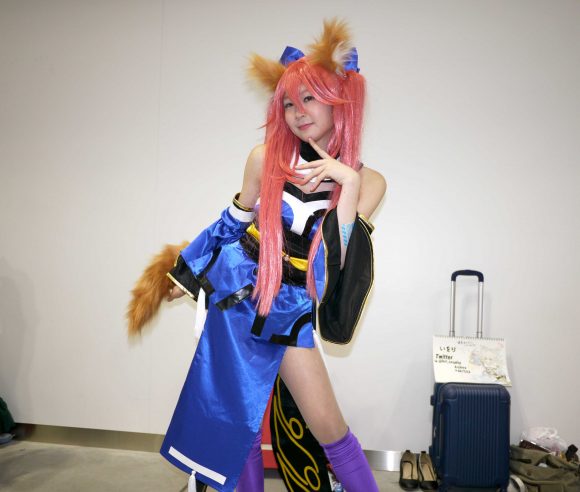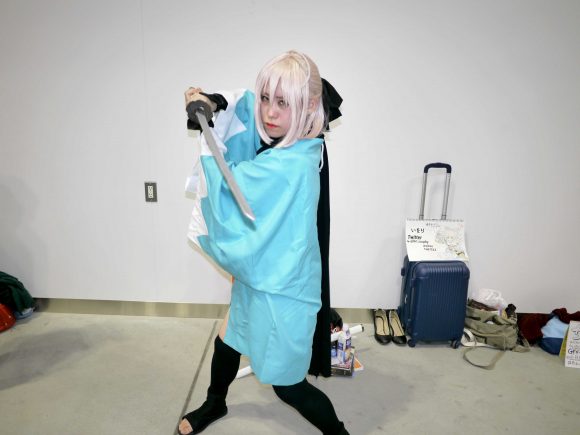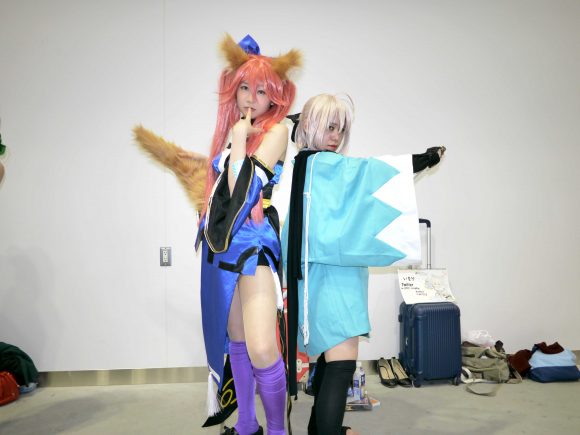 And Airi reminds us that no cosplay meetup would be complete without an appearance from the Idolmaster Cinderella Girls.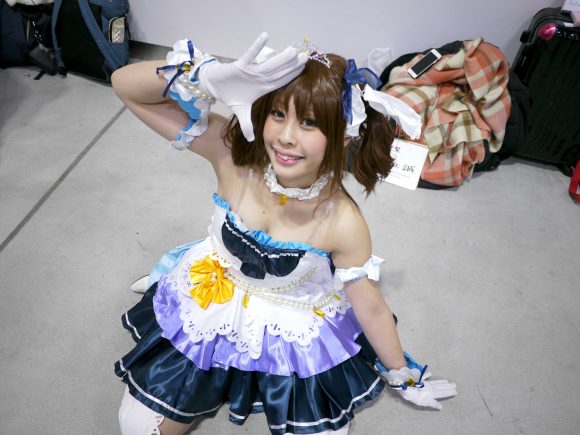 ▼ Bleach characters also turned heads, with a revealing display from Tier Harribel.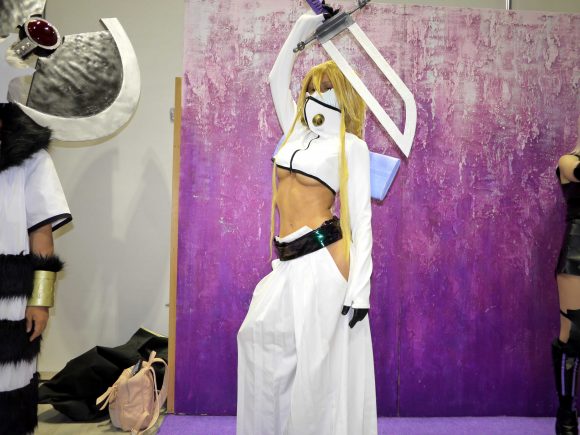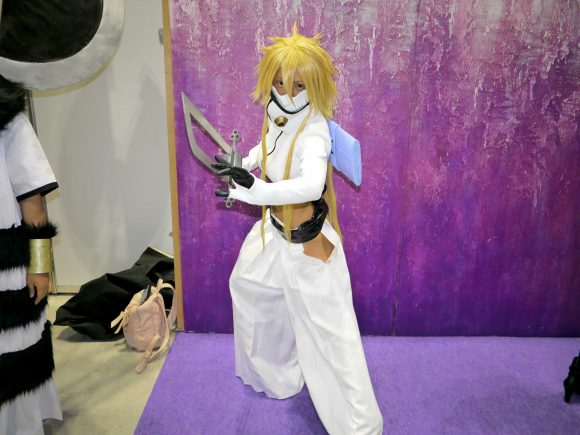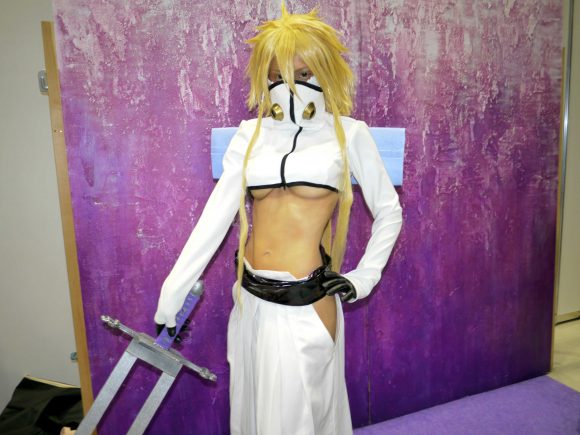 ▼ While Baraggan showed off his more stocky physique.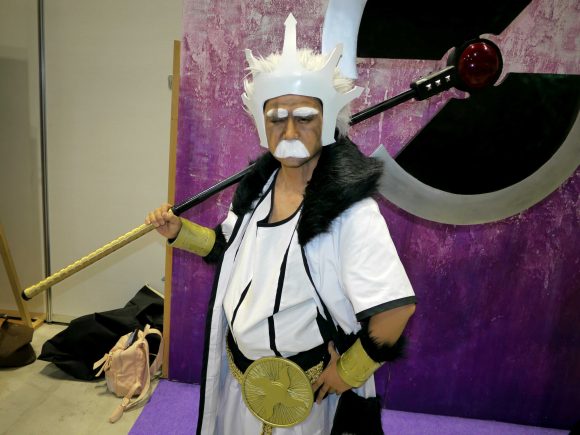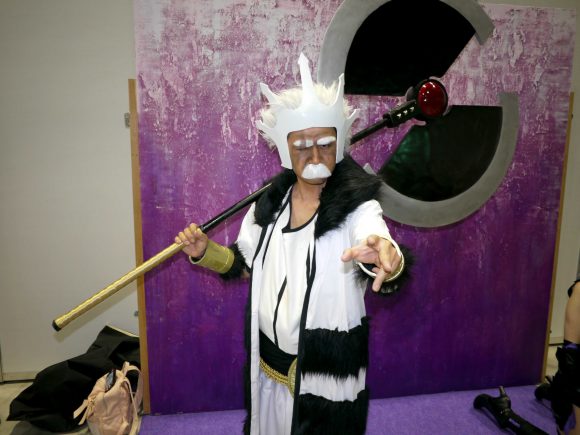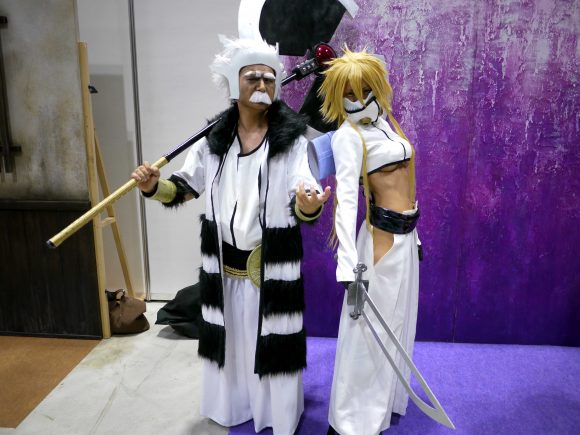 Sharing the backdrop with the Bleach characters was Mash Kyrielight from Fate/Grand Order.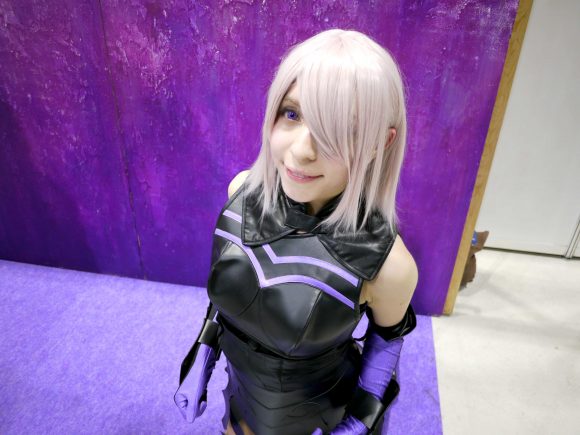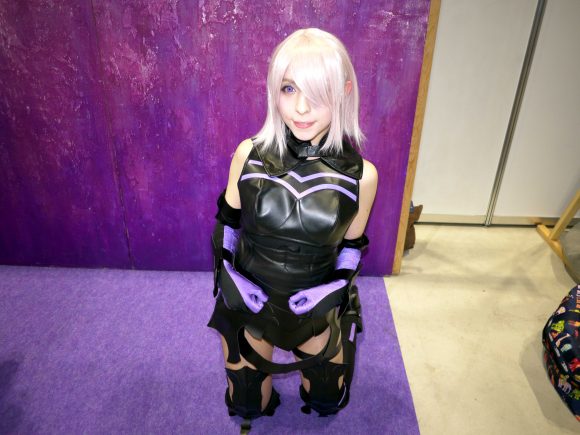 In another corner, Beaver and Prairie Dog represented the hugely popular Kemono Friends franchise.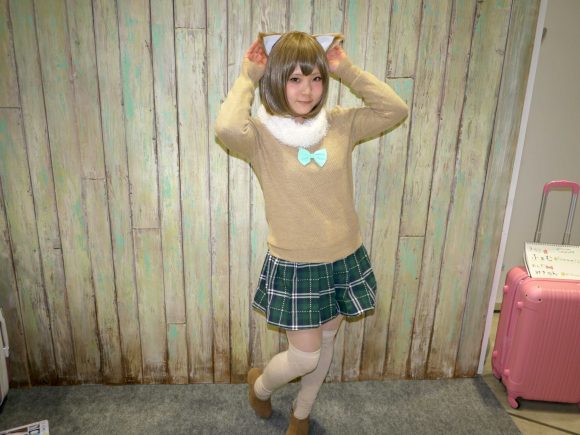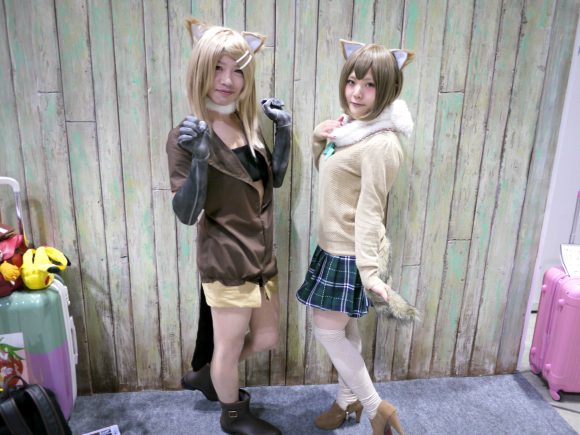 ▼ While this Kemono Friends fan took the concept of low-cost cosplay to the main character of Serval.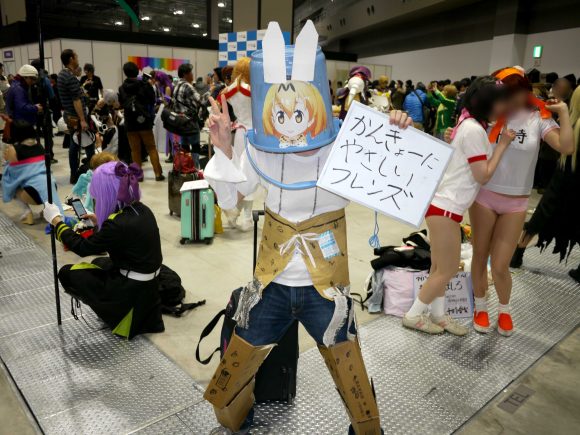 On our way home from the convention, we spotted some more creative cosplay with Sougo Okita's gender-swapped character Fusako Okita from Gintama's Dekobokko Arc.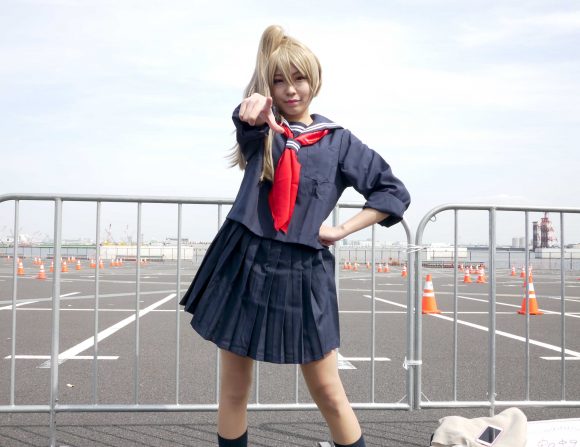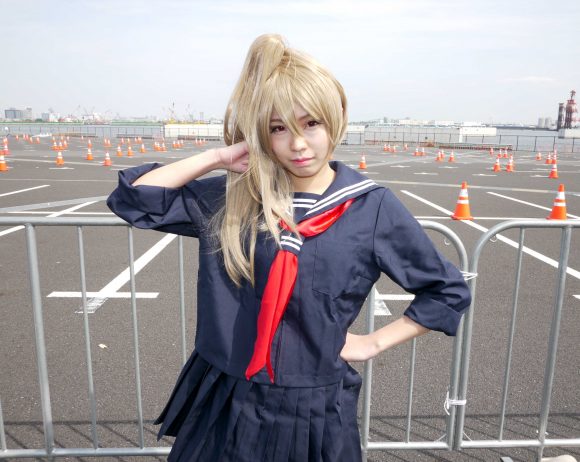 And the good-looking Taiga from Toradora! reminded us to mark down our diaries so we wouldn't forget to enjoy the four-day event again next year!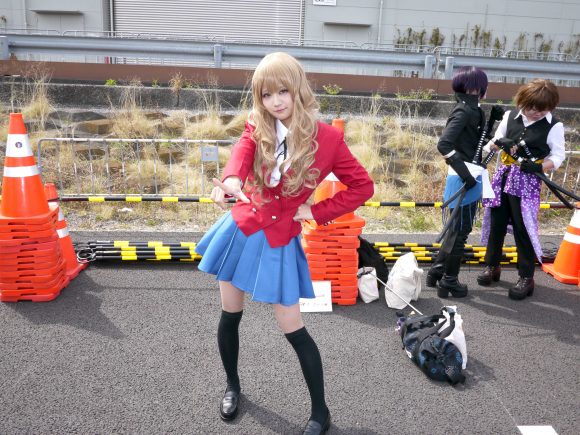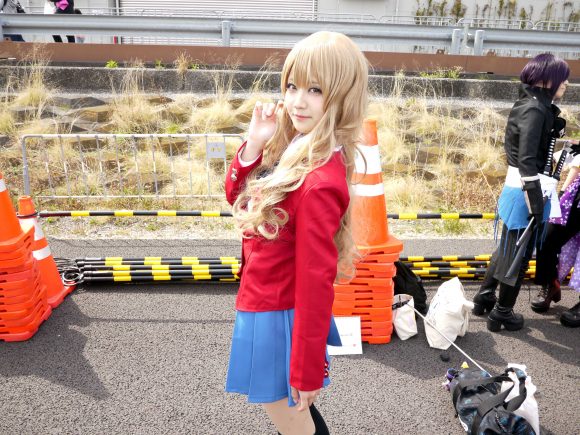 With so many characters representing decades of popular anime franchises, Anime Japan is definitely an event worth attending. Whether you're a fan or a cosplayer, there's plenty to see and do so be sure to check out the official website so you can join in the fun next year!
Photos: ©RocketNews24
[ Read in Japanese ]