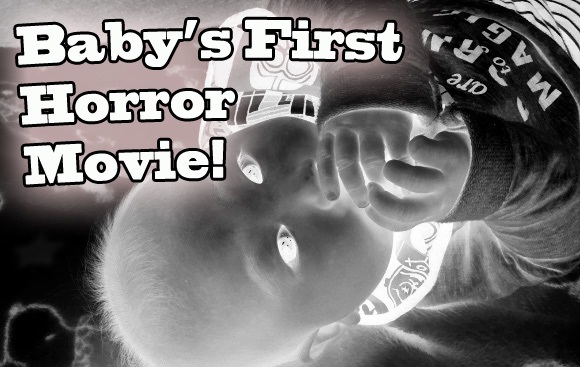 Precious moments like these are what parenting is all about.
We can all remember the first horror movie we've seen right? Despite being only seven months old myself, I can still remember my parents showing me the late-great Tobe Hopper's Texas Chainsaw Massacre clear as day. In fact, I still see it every time I close my eyes.
Even though Hooper sadly passed away this month, in what is turning out to be a terrible year for the horror community, he'd probably be happy knowing that future generations will continue to be mentally scarred at a crucially developing age by his work.
In this following video from Chinese social media, it is unclear exactly what movie the baby is watching, but we are told she is witnessing a horror movie for the very first time. Let's watch!
【動画】中国、父親にホラー映画を見せられた赤ちゃん、表情が超興味津々になる! ⇒ https://t.co/6BwZW00V6c pic.twitter.com/c8oM8v2BXE

— toychan (@toychan) August 28, 2017
From the adorable way her eyes bulge out to the darling way she grasps her father's arms and cocks her tiny eyebrow as her little brain tries to process the carnage unfolding before her, everything about that short clip is too cute for words!
It takes me right back to my first slasher flick and all the subsequent sleep disorders that came with it. Perhaps this little sweetheart will grow up to be the next Romero or Hooper, or at the very least a horror-themed shock rocker like Marilyn Manson.
It's moments like this that made me want to become a father, and when social services finally returns my daughter into my custody I can't wait to show her a horror movie too. Even if you don't have a child of your own, you can always show it to that a virtual infant on the Nintendo Switch game.
Whatever you do, just don't show them Child's Play. Even babies aren't scared of that dumb doll, and could probably take him in a fight if push comes to shove.
Source: Toychan
Feature image: SoraNews24