Japanese Twitter user and possible existentialist @tommyneverdie recently posted an interesting sign he found on the street, which urges the local dog populace to keep their humans in line. It's really quite cute so we thought we'd share it with you to ease you into the new week.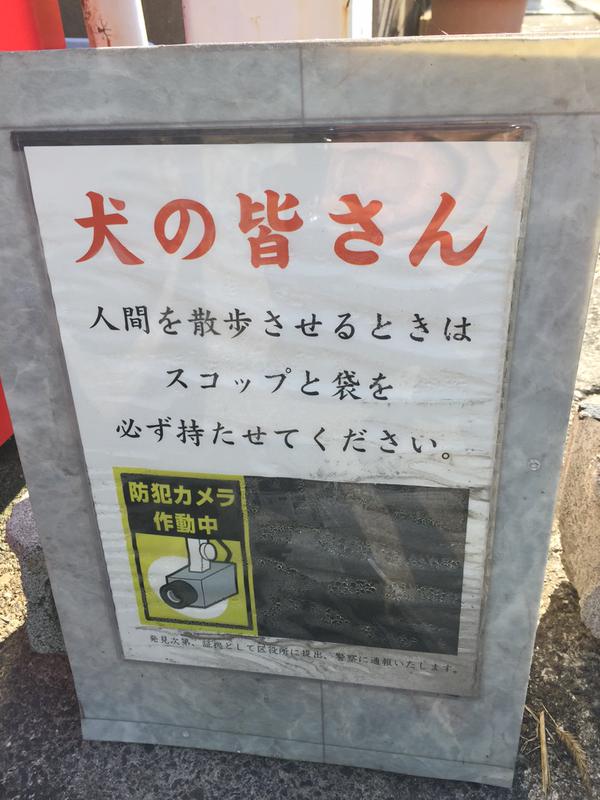 The sign reads:
"Attention all dogs:

When you take your humans out on walks, please make sure they bring a scoop and bag."
While it is a clever attempt to try to get dog-walkers to clean up their pooch's poop, I'm not sure having it at dog height is really going to get it noticed − but I guess having signs at human level hasn't worked either, so might as well give it a shot.
One question I do have though: What happens if a dog is caught with an owner who doesn't have a bag and scoop? Who'll get in trouble? The sign is clearly addressing the dogs, not the humans. Is it in the dogs' paws now?!
Source: Hamusoku
Image: Twitter (@tommyneverdie)