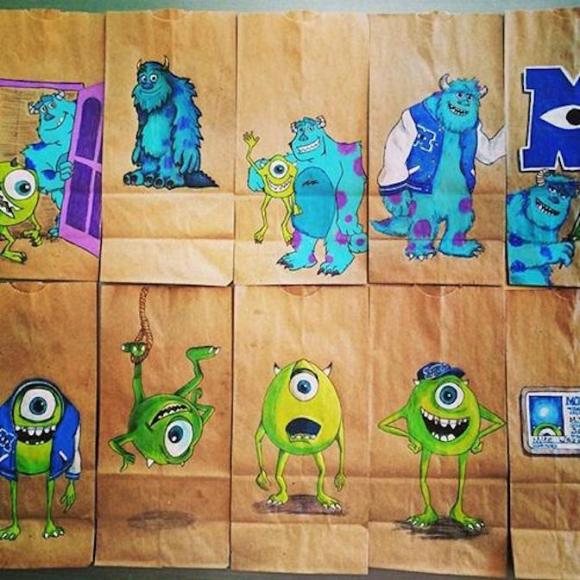 Brown paper lunch bags don't have to be boring! One mum's stunning drawings on her kids' baggies liven up lunchtime, and are so good that it almost seems a waste to draw them on something that's designed to be disposable.
Christy Kilgore is a graphic designer and mum of two from Illinois who uploads the drawings she does on her kids' lunch bags to Instagram every day. That might not sound too interesting, but these drawings are so good they're basically mini works of art. If I could draw like that I sure wouldn't be doing it on a paper bag that's likely to end up covered in grease stains at best and screwed up in the bin at worst.
On Reddit she revealed that yes, the lunch bags are disposable and she's told her kids they don't need to keep them, but apparently many of them make it back home again in one piece. However, she admits that the contents of the lunch bags don't really live up to the quality of their packaging! The tools she uses for her crisp and vibrant drawings are "prismacolor colored pencils, sharpies and some regular old crayola markers occasionally" and each design takes around an hour to complete.
She currently has 1,795 posts on her Instragram account which includes her artwork plus lots of personal photos of her family. We picked out some of our favourite lunch bag designs from her back catalogue, which you can check out below.
▼ First up are some spooky ones from October.
▼ And now onto some familiar characters.
▼And finally some awesome original designs.
Source: Instragram via News.gamme, Reddit