For generations, Rolls-Royce has been the most exalted name in British automaking. Yes, the Mini may have had the most historical significance. Various models of MGs and Triumphs provided immense pleasure for the driver at an affordable price, and Aston Martin did likewise at unaffordable ones. But for absolute presence and luxury, none of them could ever touch Rolls-Royce.
For its latest showcase model, though, the carmaker with a history as English as high tea looked east for inspiration, and the result is the Serenity Phantom, a car decorated in silk and cherry blossom motifs that looks like it'd be as appropriate for transporting a member of the Japanese imperial family as a British royal.
Rolls-Royce describes the Serenity edition of its Phantom sedan as an automotive interpretation of "the idyllic and artistic gardens of Japan." Looking at the exterior from far away, it might not instantly look much different than any of the other Phantoms you're used to regularly seeing in your country club valet lot (or favorite high-rolling music videos, if your socioeconomic status is closer to ours).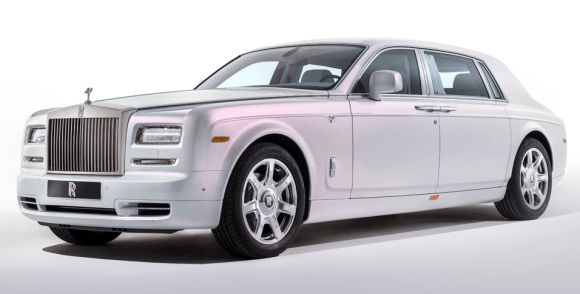 As it turns out, though, nothing is ordinary about this Phantom, even by the lofty standards of its marque. The Mother of Pearl paint color is specially made for the Serenity, and the front left and rear right quarter panels are decorated with cherry blossom detailing to provide a touch of tranquility as the driver and passenger begin their journey.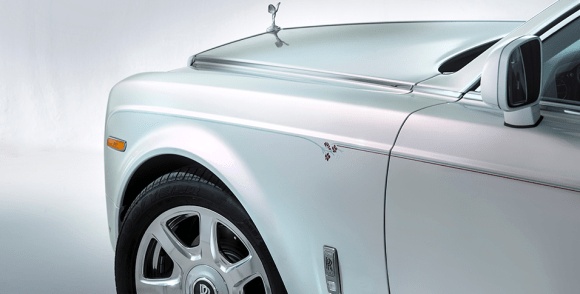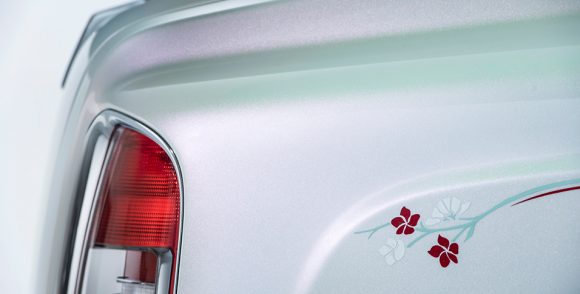 That's just the tip of the luxury iceberg, however. Once you (or more likely, your personal attendant) open the door, your eyes are greeted by this.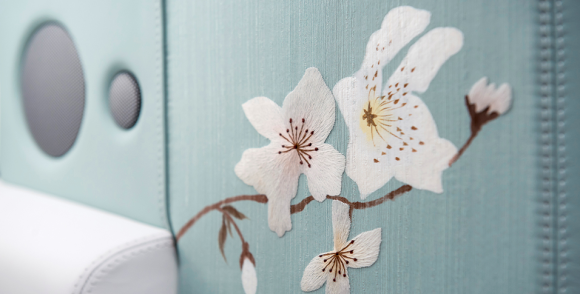 The suicide doors, somewhat ironically, turn out to be the gateway to paradise, which is covered in a sea of hand-woven jade green silk. The window sills are covered in smoked cherry and bamboo wood paneling with laser-cut mother of pearl flower petal inlays, which are applied by hand.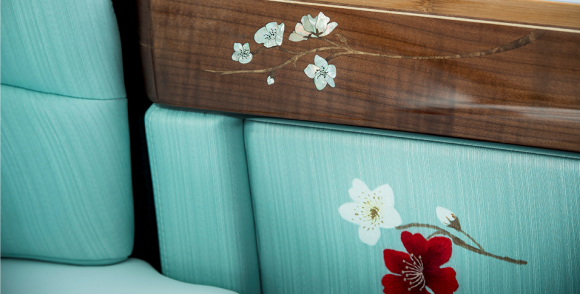 And if even that's not enough to sooth your senses, you can always lean back and gaze up at the headliner. Not only will you find more blossoms there, they're positioned in such a way as to create the impression that you're relaxing under the boughs of a flowering tree in your very own private Japanese garden.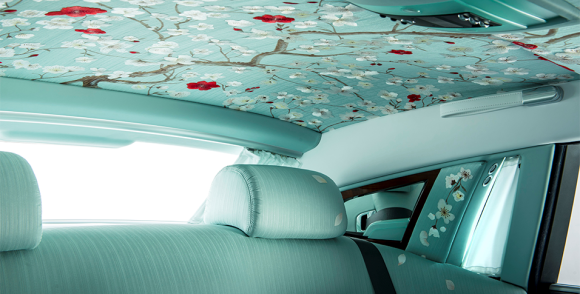 Meanwhile, your driver will be doing his job in style, thanks to the elegantly appointed front half of the interior, which features gauge faces in the same refined green hue that serves as the Serenity's overall image color.
▼ No nouveau riche digital displays here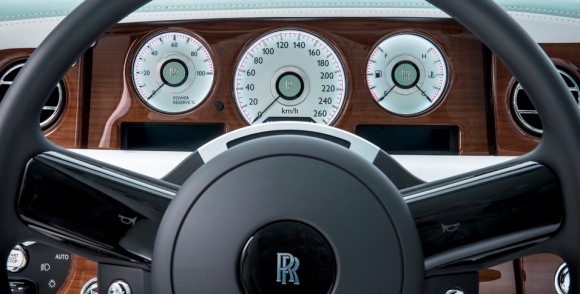 Unfortunately, you can't buy a Serenity Phantom. That's not a remark predicated by your bank balance, though. Really, we'd never be so presumptuous, seeing as how it's a well-known fact that over half of the world's dukes, countesses, and other members of the titled nobility are regular readers of RocketNews24. No, the reason is that the Serenity Phantom is a one-off produced under commission by Rolls-Royce Bespoke team.
Of course, there's always the option of contacting Rolls-Royce and getting the process started of designing your very own custom version of the sedan. Be aware that Phantom prices start far, far above US$200,000, onto which the cost of special cherry blossom interiors and the like will be added. Provided you're able to foot the bill, though, the historically accommodating British carmaker will no doubt be happy to indulge your fantasy of sipping green tea as you nibble on your crumpets.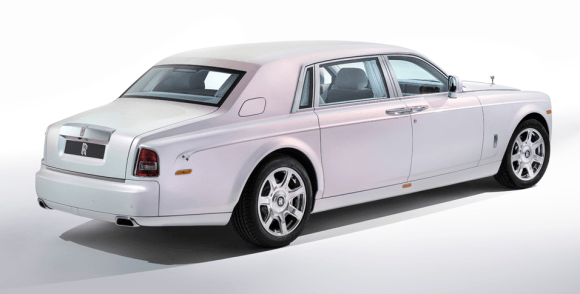 Source: Japaaan, Rolls-Royce
Images: Rolls-Royce