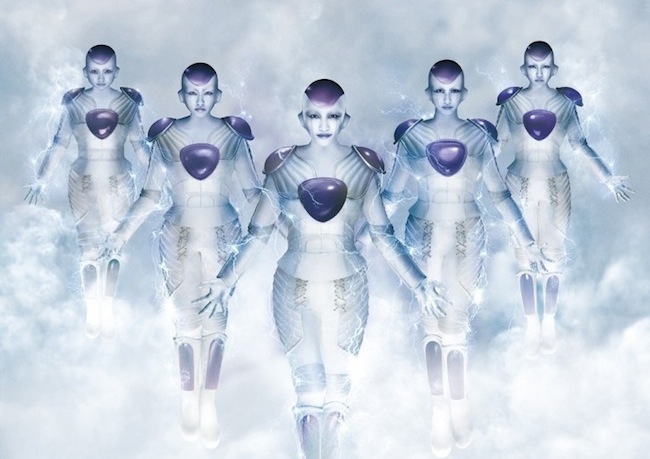 Dragon Ball's über cool villain Frieza has been in the news quite a bit lately, owing to the upcoming release of the new Dragon Ball movie Dragon Ball Z: Resurrection 'F', in which he plays the lead antagonist. But then, Frieza has always had a bit of a following with his quirky personality and ruthless yet polite ways, and we're sure plenty of fans are thrilled that he will be making a huge come back in a feature-length film.
So, it wouldn't really be surprising if popular idol group Momoiro Clover Z, who performs the theme song for Resurrection 'F', was involved in a promotional tie-in with the movie, and one with Frieza in particular. And that's exactly what seems to have happened earlier this week when  the group's official site was filled with … images of the idols as Frieza!
It looks like they've really gone all out with their promotion. But wait, is that what really happened here? We'll give you a hint — the Frieza collaboration image was released this past Wednesday.
That's right, Wednesday was April 1, and the Momoiro Clover Z site was jacked by images of the group transformed into Frieza not as a promotion, but as an April Fools' joke!
And it wasn't a half-hearted effort either. Not only was the site's top image expertly altered, other banner-shaped ads on the page were also changed, including one for a movie currently playing that stars the group and another for the theme song of that movie.
▼Here's what the ads for the movie Maku ga Akeru ("The Curtain Rises") and the movie's theme song Seishunfu ("Song of Adolescent Youth") looked like on the site on April 1.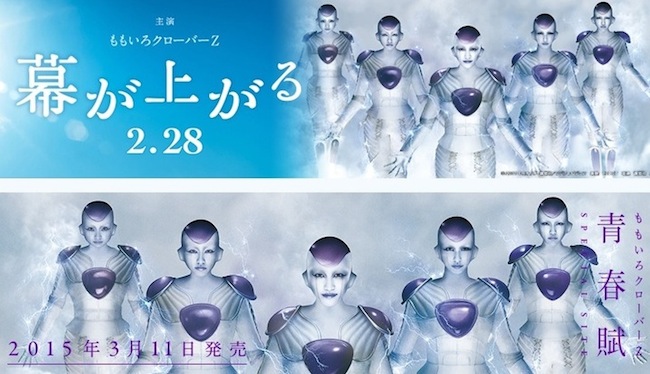 The Japanese Internet actually seemed quite impressed with the quality of the artwork, especially for something meant to be enjoyed as a joke for just one day, and we have to agree that the image indeed looks to have been skillfully executed with stunning colors.  It's too bad the pictures appeared on the site only for a day.
While Resurrection 'F' will premier on April 18, Momoiro Clover Z's new single Z no Chikai (The Oath of Z), which is the movie theme, will be released on April 29 and will be available in a "Z" version, which includes just the CD, and a "F" version which comes with a bonus Blu-ray. Dragon Ball fans should be thrilled to know that the Z version also includes the iconic theme CHA-LA HEAD-CHA-LA from the anime.
Well, we have to say this is one April Fools' joke we thoroughly enjoyed. Here's a big thank you to all the people who came up with the idea and who executed it so beautifully!
Source: Momoiro Clover Z official site via Ongaku Natalie (both in Japanese)
Top image: Evil Line Records website (Momoiro Clover Z page) 
Inset image: Momoiro Clover Z official site