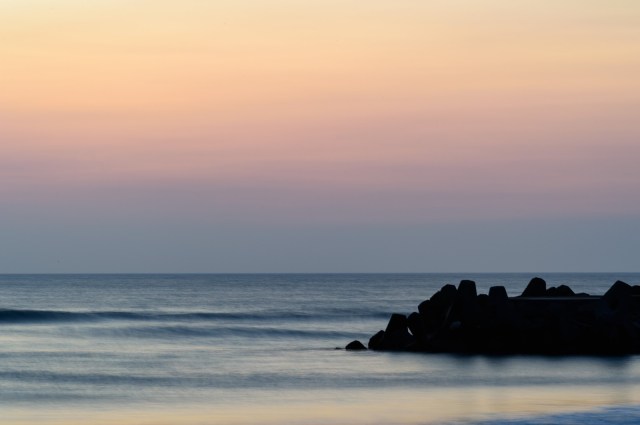 One thoughtful gesture touches a family forever in this heartwarming story.
There's a difference between a person who merely follows their job description and a person who goes above and beyond the call of duty to strive for true excellence. And when that person's job involves dealing with life and death, a simple gesture can truly make all of the difference in the world.
Recently, Twitter user @nobuyukiisshiki shared one instance of a working individual far surpassing his expectations and creating a wonderful memory that will stay with him forever. To top it off, the act of kindness happened at an unlikely time — his father's funeral.
今夏の父の家族葬。葬儀屋さんがふいに、「出棺を10分早めませんか?」と。「お父様の描いた水彩画を見てると、海の絵が多い。焼き場に行く前に海に行きましょう」父の棺を乗せた車で、材木座海岸をドライブ。忘れられない時間になった。

— 一色伸幸 (@nobuyukiisshiki) October 7, 2019
"We were at my father's funeral this summer. All of a sudden the undertaker asked, 'Should we begin the procession ten minutes earlier than planned? After looking at your father's watercolor paintings, I noticed that there are many pictures of the ocean. Let's stop by the water on our way to the crematory.' With my father's casket in the car, we then drove along the Zaimokuza coast (in Kanagawa Prefecture). It became an unforgettable experience."
He further went on to tweet that, "For any job, the deciding factor is love."
▼ We hope his father's spirit enjoyed one last trip to the water.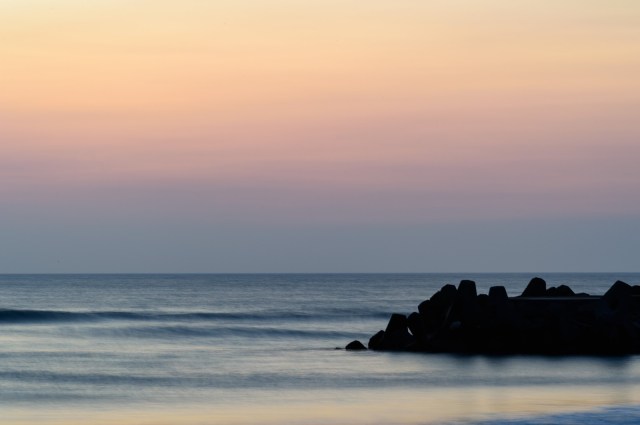 After being touched by the undertaker's thoughtfulness, @nobuyukiisshiki also took an opportunity to reflect on what it means for someone to be a true professional in their field.
葬儀屋さんに思い入れも興味もなかったんだけど、彼の「仕事」を見ていて、俺、葬儀屋になりたいって、ちょっと思った。周りにそういうふうに思わせるのが、本当のプロなんだと思う。

— 一色伸幸 (@nobuyukiisshiki) October 7, 2019
"Before then I'd never contemplated nor harbored an interest in what undertakers do, but after seeing him at work I became interested in it. He was definitely a professional to make those of us around him feel that way."
Finally, he ended his thoughts with a photo of his father's portrait by the sea.
その時の写真。海と、父。。 pic.twitter.com/fPMCKQZy7K

— 一色伸幸 (@nobuyukiisshiki) October 7, 2019
"A photo from that time. The ocean and my father."
Other net users chimed in with similar stories of the passing of a loved one and how they gained a newfound respect for the work of undertakers:
"At my grandfather's funeral, the undertaker asked what his favorite food was. I'll never forget how he stayed up the entire night preparing nikujaga (beef and potato dish) and simmered dishes and then offered them to my grandfather in his casket. I also became interested in that type of job at that time, as I'll always feel gratitude in my heart."

"When my young nephew passed away, we went with his remains to his preschool. After he was released from the hospital, he kept hoping until the very end that 'when he got better' he would be able to go back there again "

"The considerate, natural way in which the undertaker did that for you is beautiful. It transcends the definition of work and surely comforts the deceased."

"That undertaker's sympathetic care and attention to detail is truly wonderful. Above all, while it appears to be a gesture to the deceased, it also serves as care for the hearts of the bereaved family members. I pray that your father who loved the ocean can ascend to a higher place with this memory."

"While a funeral service is of course meant to bid farewell to the deceased, I believe that it's also an important rite to care for the hearts of the living who are left behind. A profession which honors the feelings of the bereaved family and the deceased in this way is incredibly important." 
In this way, not only do undertakers prepare the deceased for their next journey, but they also prepare the living to continue living with the memory of their loved ones close at heart.
Source: Twitter/@nobuyukiisshiki via Hachima Kiko
Images: Pakutaso
● Want to hear about SoraNews24's latest articles as soon as they're published? Follow us on Facebook and Twitter!