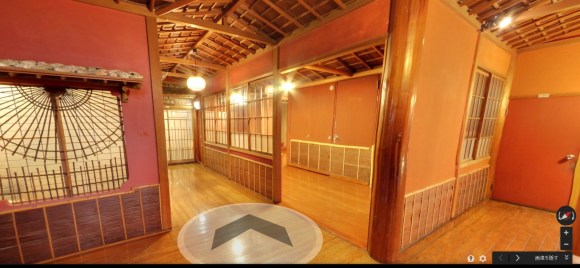 Nestled in the mountains of Nagano sits the Ryokan Kanaguya. It's an inn with over two and a half centuries of history and seems to walk that fine line between quaint and extravagant. It's also a part of the ever-growing list of bathhouses said to be the inspiration for the Ghibli classic Spirited Away.
Simply by tweeting some promotional photos of Kanaguya from its website, one user managed to net over 24,000 retweets. Needless to say, it's an attractive holiday destination. But before you go booking a room, why not take a brief virtual tour of Kanaguya via Google Street View which appears to be well on its way to mapping the entire world inside and out.
"Shibu Onsen Kanaguya is said to be the origin for the setting of Spirited Away. I want to visit once before I die."
https://twitter.com/reichama24/status/535779038237704192
Generally, I'd point out that you can feel free to explore Kanaguya in your pajamas but in this case you're probably overdressed for your Google tour.
The tour is sadly limited to a couple of rooms and the stairwell, but it's enough to give you a sense of the building's atmosphere. Despite the historical feel of the wood and bamboo all around the brightly colored walls give the place a vibrance that's surreal.
Viewers online were also enamored by this ryokan's charm as seen in their comments.
"It looks straight out of an anime."
"It's amazingly beautiful."
"It's got a great style like something in a movie."
Kanaguya boasts nine baths some of which are private, and rates start at 20,520 yen (US$174) per night per person. That might be a little steep but not to worry. Shibu Onsen, where Kanaguya is located has a wide variety of baths to choose from, such as this one up the street.
While chances are Kanaguya is not the model for the bathhouse in Spirited Away, it's still oozing with personality and has a sort of supernatural and classical charm that shouldn't be missed. So get up and book a room now!
Or, you can also just walk around it in circles on Google for a weekend…whatever floats your boat.
Information
Historical Ryokan Kanaguya
Hirao 2202 Yamanouchi, Shimotakai, Nagano
Website: English / Japanese