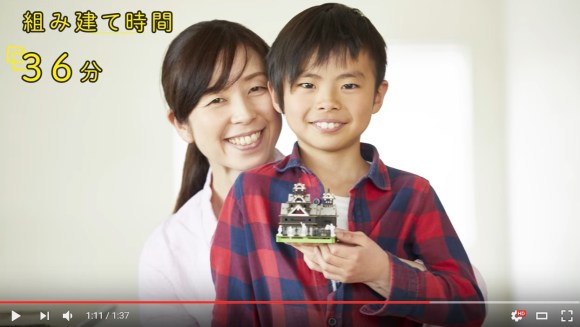 Build your own little castle, to help build something bigger.
Along with the tragedy of lives lost and livelihoods gravely altered, much was damaged and destroyed in Kumamoto Prefecture when the devastating earthquake hit the region just over a year ago. Not only homes, schools, and office buildings, but historical temples and landmarks too, like Aso Shrine and Kumamoto Castle, suffered heavy damage from the quake.
Kumamoto Castle is considered one of the three premier castles in Japan; while the castle keep was reconstructed in the mid-1900s, several of the surrounding wooden buildings are from the original castle. It is estimated that to fully restore Kumamoto Castle will take around 20 years and 60 billion yen (more than US$550 million). The castle is very important to the region and its people, with some saying that "without restoring Kumamoto Castle, Kumamoto itself cannot be restored."
20 years is a long time, and 60 billion yen is an unfathomably large sum of money.
But as they say, every little bit helps, and if you want to pitch in and help too, you can do so by purchasing a build-it-yourself cardboard replica of Kumamoto Castle. The idea for the build-it-yourself castle came from a cardboard company's plan to help aid disaster-stricken areas like Kumamoto. The plan was dubbed kumitate bokin (組み建て募金), meaning "build and fundraise", and all of the proceeds from each 2,000-yen cardboard castle sold will go towards restoration of the real castle. The castles can be assembled in around 30 minutes, and while that is only a fraction of the time it will take to rebuild the real thing, it is the company's hope that the little time and money put forth by everyone can together help achieve something greater.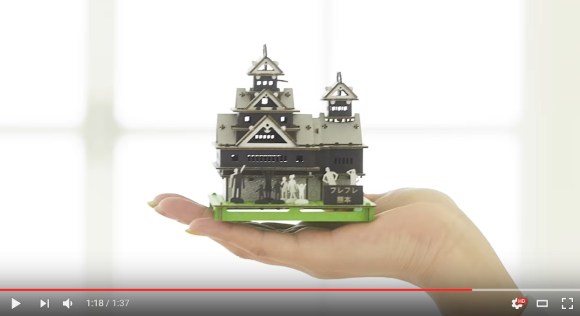 If you'd like to purchase a cardboard Kumamoto Castle for yourself and help with the cause, you can do so from the site here. (Sorry, Japanese language only.)
Source: Kumitate Bokin via YouTube/熊本城 組み建て募金 
Top image: YouTube/熊本城 組み建て募金
Insert Images:YouTube/熊本城 組み建て募金