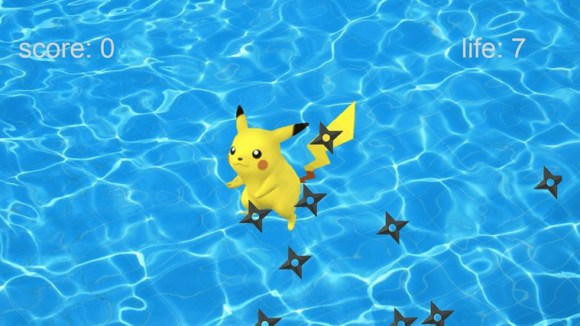 It's been almost a year since the Windows 8 operating system was released to the general public. Its aim was to combine the convenience of downloadable apps with the familiarity of a PC desktop in a touch-focused environment, giving us what could have been the best of both worlds. Instead, the Win8 app store struggles against its primary competitors, iTunes and the Android app store. It's doesn't help that developers focus the majority of their programming prowess on developing apps for the older and more trusted operating systems, iOS and Android.
However, there is one branch of the computer app market where Win8 has a distinct advantage, and that's its library of highly recognizable rip-offs. Just look at this list of free game apps which make nefarious use of Nintendo's most popular video game characters!
If there's one thing that the Windows 8 app store apparently lacks, besides popularity, it's an effective system of protecting intellectual property. How else could so many amateur app developers get away with developing games that piggyback on the popularity of Nintendo's most beloved mascot characters? The majority of these apps are mind-numbingly simple, such as the automatic side-scroller, Yoshijump, developed by Daniel Yesuron. The only action required by the user is tapping the screen to make Yoshi jump and avoid the gaps in the ground. And yet, this Nintendo knock-off has almost as many downloads as Bejeweled Live!
And that's not even the full extent of it! These intellectual thieves are even ripping off each other! Piggybacking on the success of Yoshijump, Tofuwalrus has released Mario Jump and a slew of other Nintendo knock-offs, such as Pokémon Attack, Bowser Town Defense, and Slap the Yoshi. Aw, poor Yoshi.
Granted, all of these games are available for free, but does that make the crime of copyright infringement forgivable? We'd love to hear a statement from Nintendo regarding the use of their characters in these widely available apps.
Source: Mirai Maniacs via Hachima Kikou (Japanese)
Additional reference: BGR
Images: Windows 8 app store
▼ In Yoshijump you tap to jump.
▼ Mario Jump is unique in that you're playing as Mario when you tap to jump.
▼ Help Pikachu avoid an onslaught of tiny ninja stars in Pokemon Attack.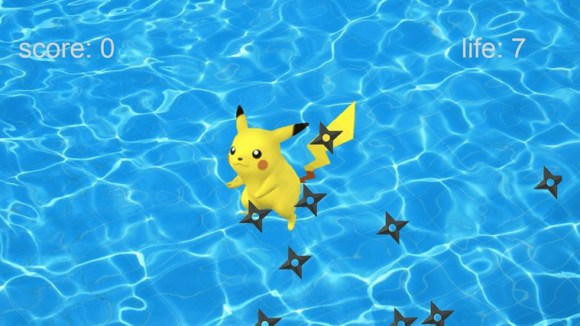 ▼ In Bowser Town Defense, your mission is to protect the town and to defeat Bowser.
▼ And in Slap the Yoshi you, well, slap the Yoshi into bunches of bob-ombs to score points.