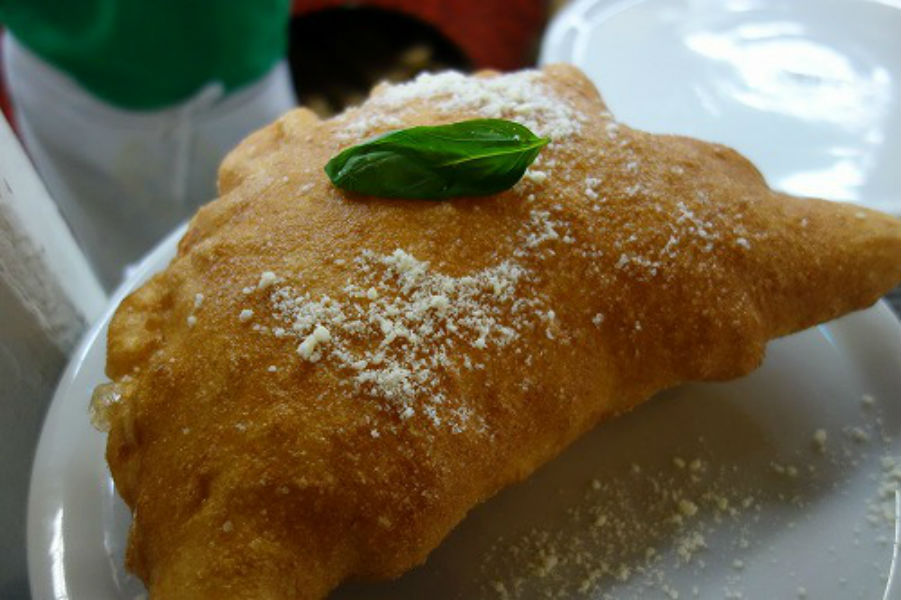 Japan is known for a lot of things, such as its culture, its safety, and its traditional foods, but it is definitely not known for making delicious pizza. In fact, some of the pizza chains have come out with some really wacky creations over the years.
However, there are quite a few independent pizza places throughout Japan, which can, of course, be found in the cities, but sometimes can even be found in small towns or along mountain roads, yet they will still often be equipped with special pizza ovens. If you want good pizza in Japan, you should search for these places, it will be well worth the trouble!
One such independent place is Amici in Ibaraki Prefecture, where they serve pizza and the lesser known Italian pie, the pizza fritta, or deep-fried pizza. Our reporter visited Amici, but not just to try the delicious fried pizza pockets, he went to experience the cooking process too!
▼ Amici owner and chef Mitsutaka Suzukawa with a pizza fritta.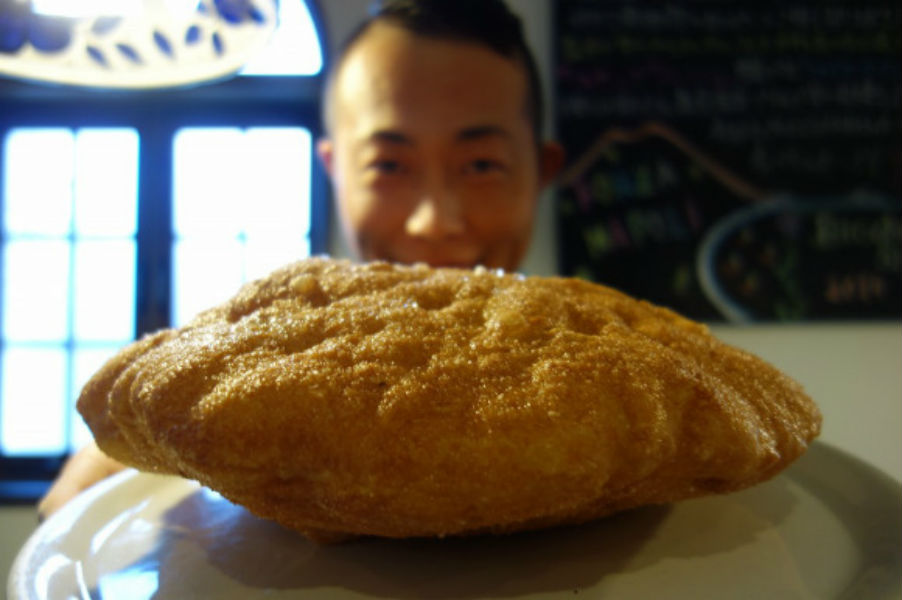 RocketNews24 Japanese's journalist Nakano paid a visit to Trattoria e Pizzeria Amici and met the owner, Mitsutaka Suzukawa. Nakano was lucky enough to get a behind-the-scenes view and take photo documentation in the kitchen, while Suzukawa made some pizza frittas (known in Japan as age-piza, or fried pizza).
Pizza fritta are not flat like pizzas, instead the ingredients are enclosed in the dough, like a calzone. However, while calzones are baked, pizza fritta are deep-fried in 200-degrees C (392 F) oil for two minutes. If done right, they come out golden-brown, crispy and not greasy, despite the oily reputation of fried foods. They originated as a street food in Naples, but never gained the fame of their cousin, pizza, that is, until they made it to all the way to Ibaraki Prefecture.
While you can put pretty much anything inside, Suzukawa recommends Napoli-style, "Traditional Pizza Fritta," which contains tomato sauce, smoked mozzarella cheese, Italian sausage and rapini, a leafy green common in Italian cooking. So let's see how a pizza fritta is made!
▼ Age-piza is made using normal pizza dough.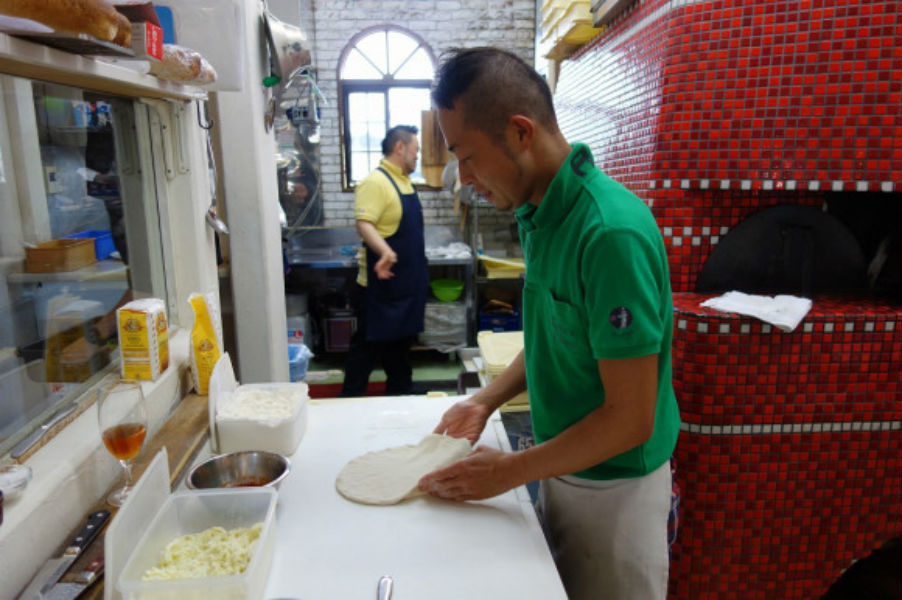 ▼ Put on the cheese and some freshly ground pepper.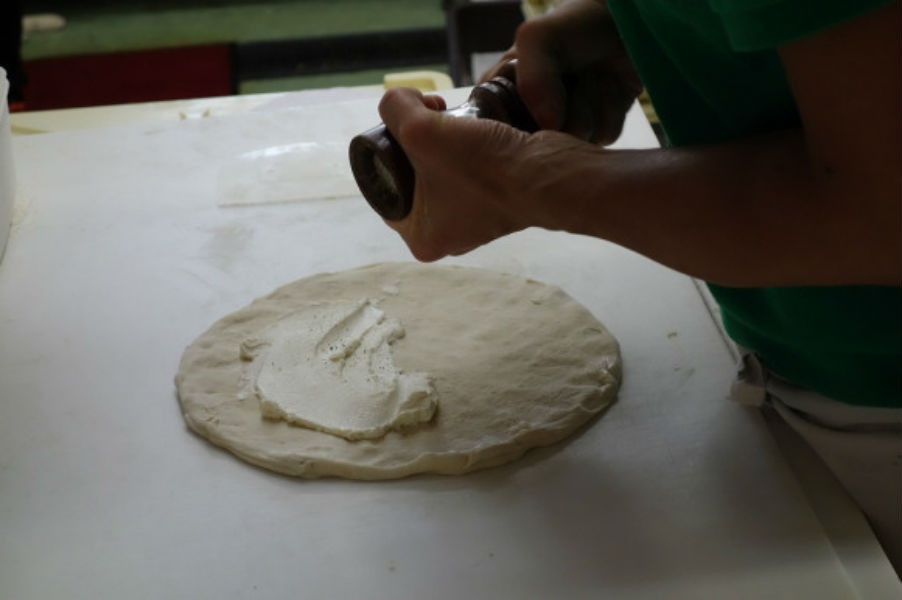 ▼ Add the sauce and toppings, then fold it up.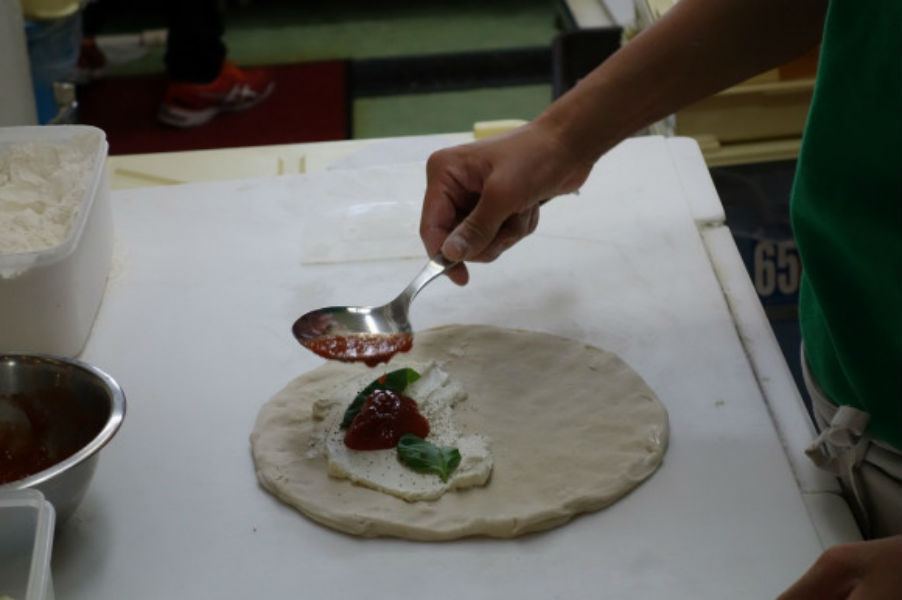 ▼ Stick it into a vat of extremely hot oil (very carefully).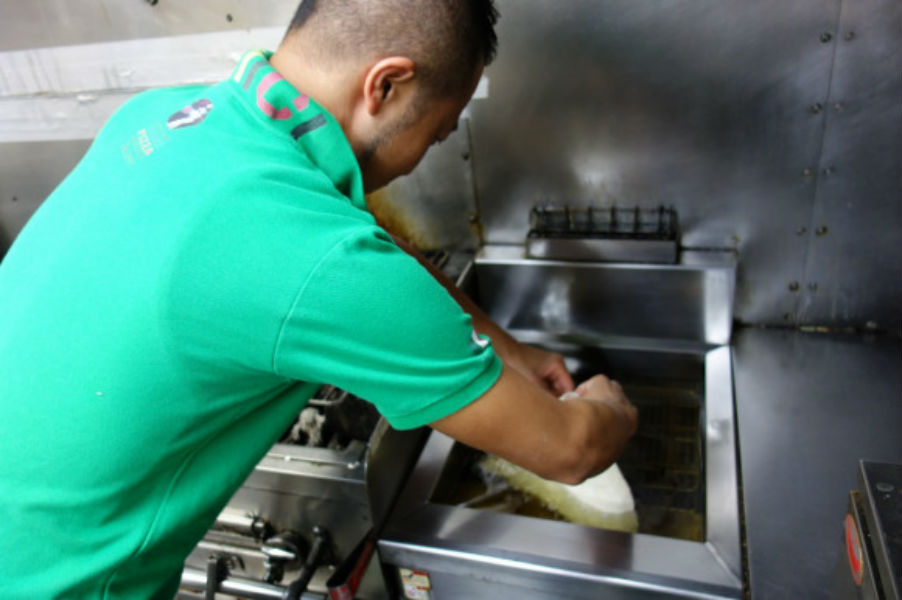 ▼ Make sure all sides get their turns in the hot oil bath!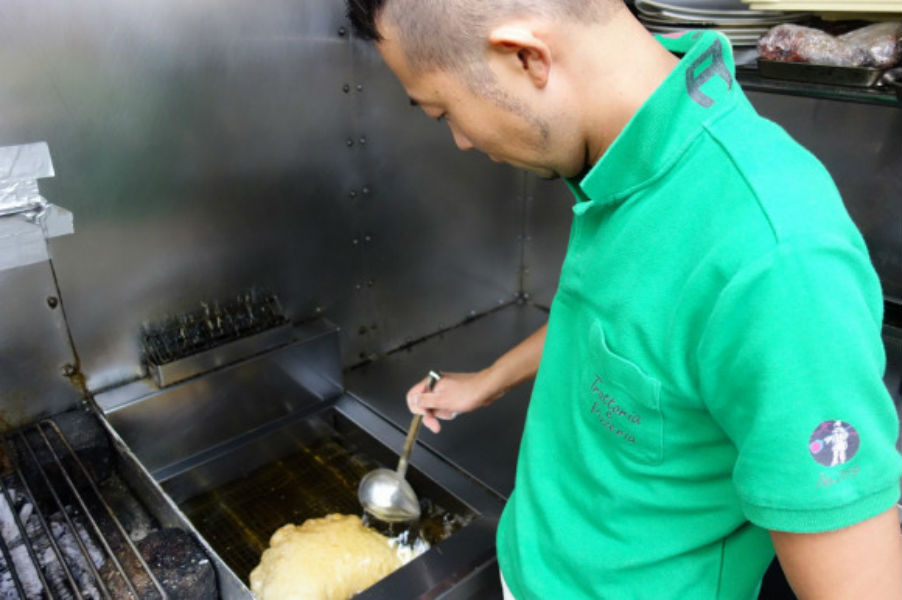 ▼ The finished product looks delish!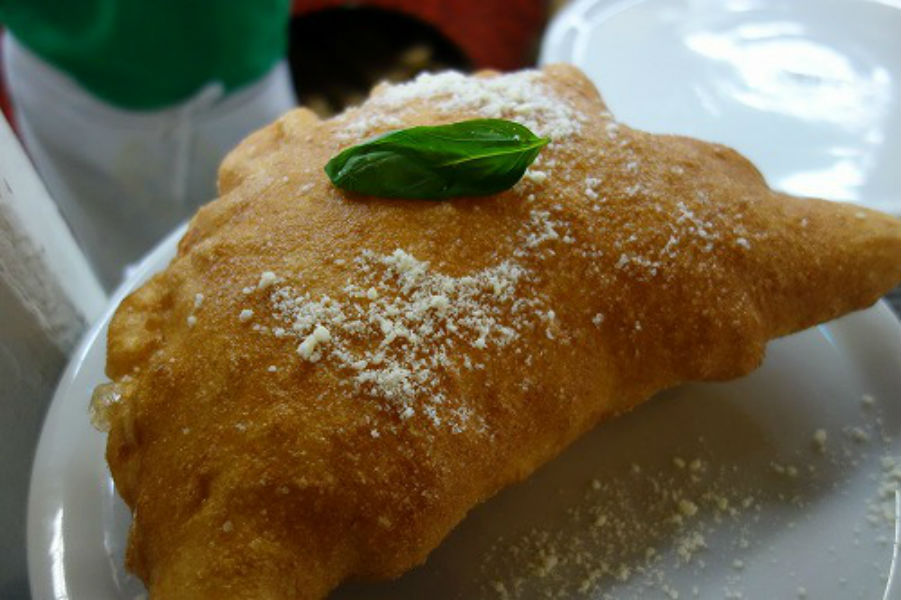 ▼ According to Nakano, upon cutting open a freshly fried pizza fritta, you are hit with the powerful and delicious scent of the cheese and toppings (in this case, salami). If you weren't already drooling over it, once you smell it, there is no way that you wouldn't want to instantly devour the entire thing.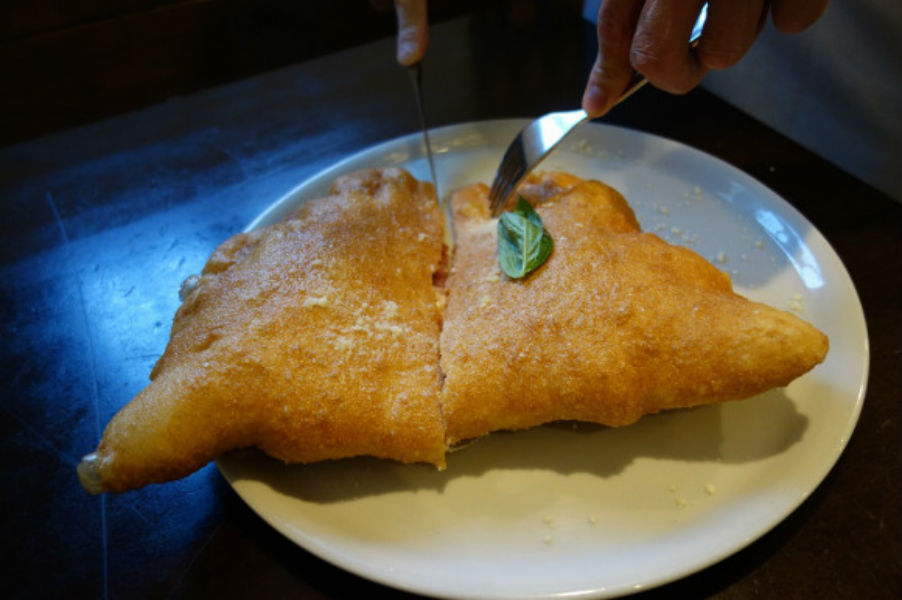 ▼ Nakano reported that the dough was crispy yet spongy, and the inside was moist and delicious.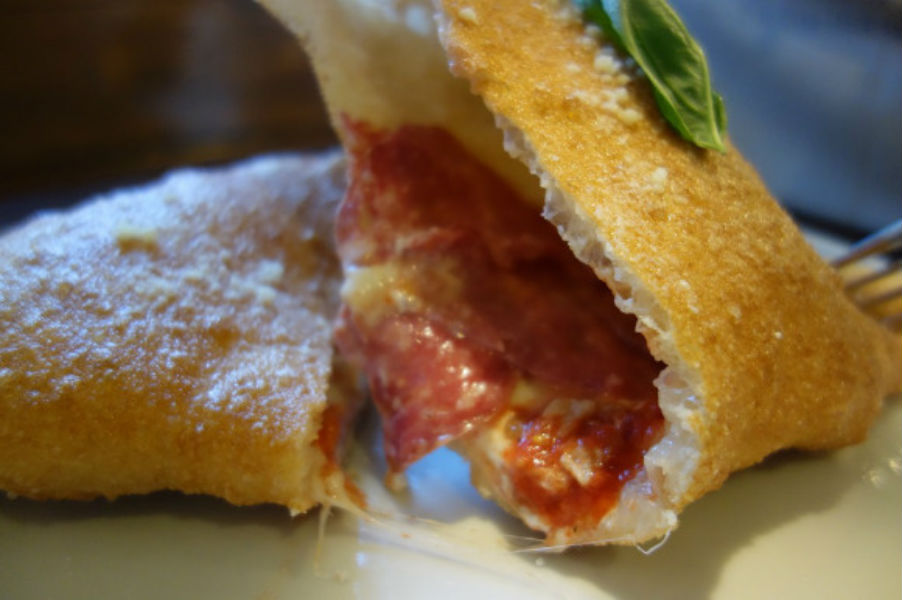 ▼ Mmm… warm cheese and salami.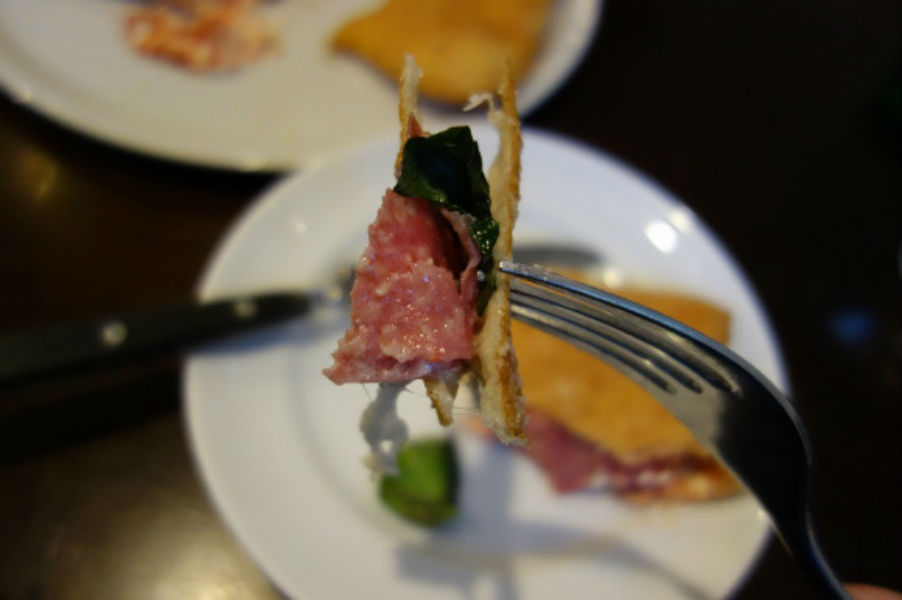 ▼ You can also order a full-sized pizza fritta, which uses two pizzas-worth of dough and can serve between 3-4 people, or one really, really hungry person.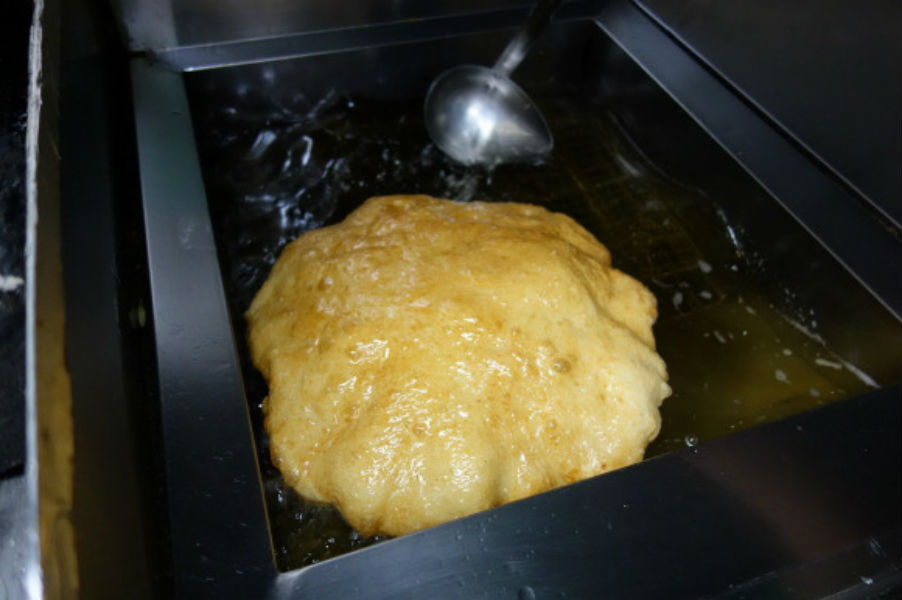 ▼ This is looking more like a pizza now. Cutting it open deflates the pizza fritta a bit, so it flattens out.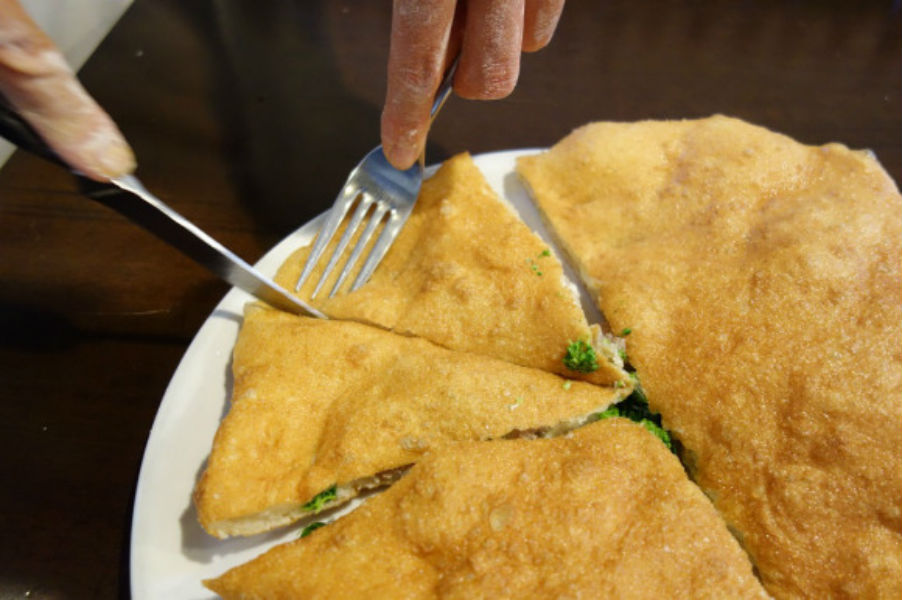 ▼ Mmm… warm cheese, Italian sausage and rapini.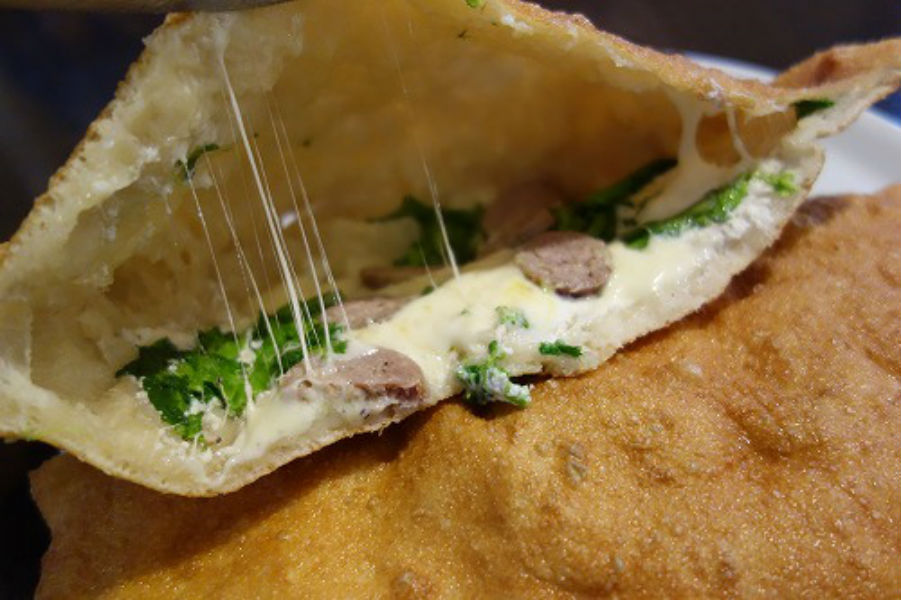 If your mouth isn't watering by now, you might want to see a doctor. If you're in the area, be sure to head to Amici in Tsukuba City, Ibaraki and get some for yourself. If it's not on the menu, just ask for it. It pains me that, as a self-proclaimed pizza connoisseur, I can't experience this for myself, so if you do go or have already tried it, let me know how it was in the comment section below!
▼ If you're interested in normal pizza too, here's a Go-Pro view of the building and cooking process at Amici.
Images © RocketNews24
[ Read in Japanese ]