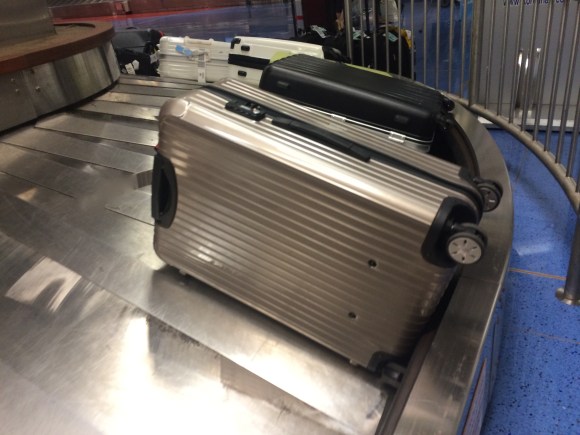 These days in Japan, you can get almost anything. Nonetheless, there are still some things that remain either hard to find or  unavailable at all. We asked our RocketNews24 English writers, as well as a bevy of tourists and expats, what things they've made a point to bring into Japan in their suitcases.
If you're headed to Japan either for a vacation or for a longer stay, you'll want to take a peek at what items you may want to bring with you. It's helpful to know, for example, that if you plan on sleeping on a queen size bed in Japan, you should be prepared to bring your own linen because Japan only sells bedding sets up to a double. If it's Skittles candy you're addicted to, bring a stash of that too. But some people have more extravagant tastes than others, so you'll surely find yourself saying, "You brought WHAT in your suitcase??" a few times.
Join us for some head-scratching after the jump!
Here's our compiled list of things tourists and expats have brought to Japan in their suitcases. We've listed the most logical and useful things first, and worked down to the mildly strange and just plain weird category.
Drugstore in a suitcase
By far, the most popular things foreigners bring into Japan in their luggage is toiletries and over the counter medications. While sometimes you just prefer the comfort of using the products you're accustomed to, like Advil, Panadol, Orajel, and Neosporin, other times you may not care for the Japanese versions of the same products. Sunscreen, for example, is sold in tiny bottles here and has a whitener in it. Your favorite toothpaste flavor, toothbrush style or tongue scraper probably won't be on the shelves here either.
"I always brought toilet paper from Germany because the Japanese one is so thin and scratchy. It's actually quite the popular suggestion for Germans who move to Japan. You should try it and then you will understand!" said one woman.
"Peroxide and hair bleach just aren't available at all," lamented some other women. Others admitted that they pack "a year's supply of tampons" when coming back to Japan from abroad due to the lack of variety here.
▼ Undies have rights! Ladies underwear deserves more tampon varieties.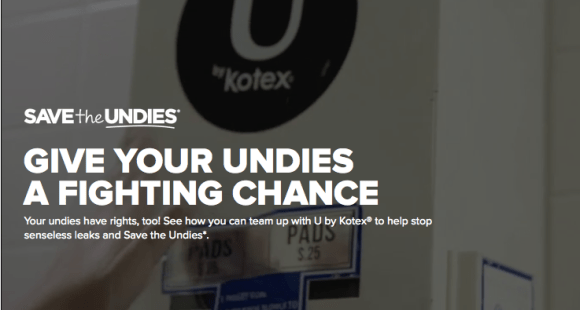 Deodorant is another item that us hairy foreigners can't get enough of here and thus tend to bring our own supply. One resident admitted to over half his suitcase being stocked with the anit-fouling material. Unsatisfied with the Japanese version of disposable shavers, another waxed on about his stainless steel Merkur safety razor he had brought to Japan:
"I use it with a tanuki hair shaving brush I bought in Japan and it feels awesome. I get a better shave with these old-school razors anyway, and I get to use a shaving brush that makes me a feel like a woodsman."
DVDs
Now here's a good tip from one of our RocketNews24 writers:
"Usually I can get the latest releases of DVDs in the U.S. before they hit theaters here at a cheaper price than a movie ticket would cost if I waited."
Food and Junk Food

▼ Try fitting a cheese wheel into your suitcase–they're as big as goats!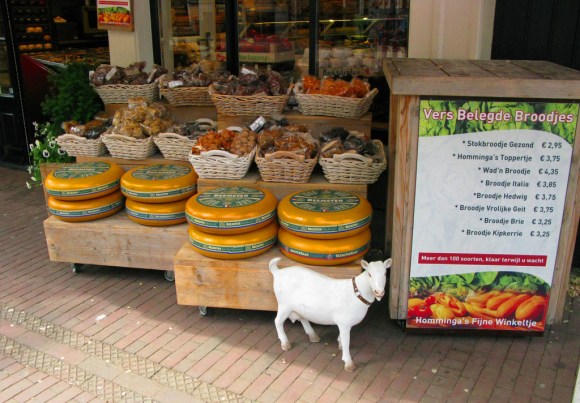 Flickr (Jitze Couperus)
When it came to foods, three people admitted to bringing in cheese, anywhere from a one-kilo Parmesan brick to a one-pound block and more.  One expat told us, "My friends brought an entire wheel of blue cheese once. They became instantly popular."
"Protein powder is soooooo hard to find for reasonable prices here. I usually buy two enormous containers of protein powder when I'm back home and they take up the majority of my luggage space, but it's better than paying 5,000 yen (US$40) for a bag that lasts two or three weeks."
Kraft Dinners, Betty Crocker's Hamburger Helper, Heinz's Zoodles, Campbell's soup and SpaghettiOs were identified as transport-worthy to satisfy cravings of home.
▼While Japan has its own instant food such as cup ramen, sometime you crave the Betty Crocker instead.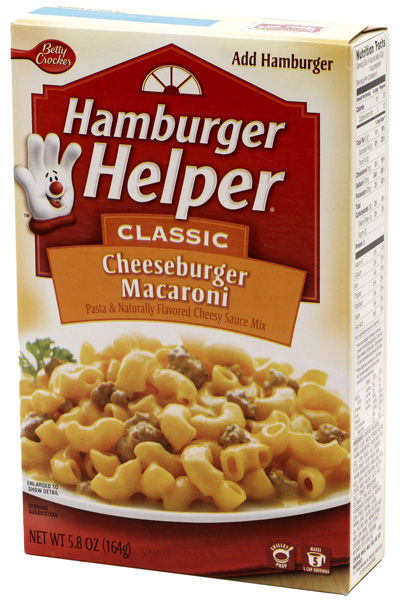 One Australian confessed that a fellow Aussie came for a holiday and brought 20 small tins of baked beans! And we're guessing they weren't gifts. Speaking of Australia, many of their nationals said they bring Vegemite into Japan.
The breakfast food you grew up eating is hard to go without, especially in Asian countries that seem to be just as happy eating the leftovers from the night before as breakfast. In addition, the variety of cereal in Japan is paltry. One individual bemoaned the absence of Weet-Bix while for another it was Rice Bubbles.
"My cousin even contacted Kelloggs to request they sell Rice Bubbles in Japan, but his wish is yet to be granted! While Costco helps by bringing in more brands, sometimes I just want to eat a bowl of sugar in the morning."
And if that's not picky enough for you, how about the guy who actually brings "original lemon-lime flavor Gatorade mix that they don't sell in Japan, even when the stores here do carry Gatorade."
Junk food is, of course, its own class of comfort food! Candy tugs at the heart-strings and we often yearn for the things we grew up eating. For Americans, it might be the iconic orange packaging that contains Reese's Peanut Butter Cups, the perfect marriage of chocolate and peanut butter. Other sweets people craved were brownie bites and Skittles.
▼ Reese's Peanut Butter Cups–an American classic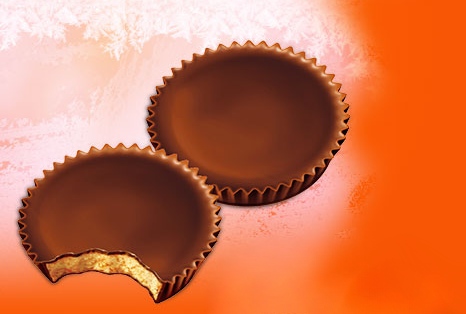 Reese's
At least you can make sweets at home even if you can't readily buy them–if you have the baking supplies, that is. Although the Japanese don't traditionally use ovens, you can buy small convection ovens that are perfect for baking sweets (more problematic for turkeys). The problem is getting ahold of good baking supplies. Several baking aficionados mentioned having to bring a supply of specialty pans, pastry tools, cake decorating tips, food colorings, flavors and sauces.
Speaking of cooking implements, one person brought over a pressure cooker!
No Indian home is complete without a pressure cooker. Mostly Hawkins with lots of spare parts, as its many parts get lost: the whistle, the rubber stopper, the lid and sometimes even the whole cooker."
Spices were another oft-mentioned item to bring if you like to cook. Even the spices you can get in Japan such as cumin and paprika, are only procurable in woefully tiny bottles.
One long-time expat told the following story from her airborne East India spice route:
"I brought a LOT of spices from my trip to India which had the drug-sniffing canines at Kansai Airport sneezing. My fondest memory ever at the luggage carousel."
Flickr (Sara Marlowe)
Surprisingly, heavy and burdensome bags of rice were another biggie (jasmin, basmati, long-grain, Thai). "South and Southeast Asian food just doesn't taste right with Japanese rice," growled one hoarder.
Christmas dinner, anyone?

It's surprising how many people are willing to contravene Japan's customs regulations with fresh meat. Felonious meats that have sailed by the noses of customs officials undetected include: a honey-baked ham, a massive salami, a box of Slim Jims (during a ban on importing American beef) and an entire Christmas dinner.
"My mum came to visit me in Japan for Christmas and brought with her as many bits as she could to make a Christmas dinner, including fresh sprouts! I think we settled for microwave chicken and Yorkshire pudding as I didn't have an oven."
Others were not so lucky and had their beloved dead livestock confiscated: Two packs of German sausages bought in the Frankfurt airport, and another honey-baked ham.
▼ Honey-baked ham after confiscation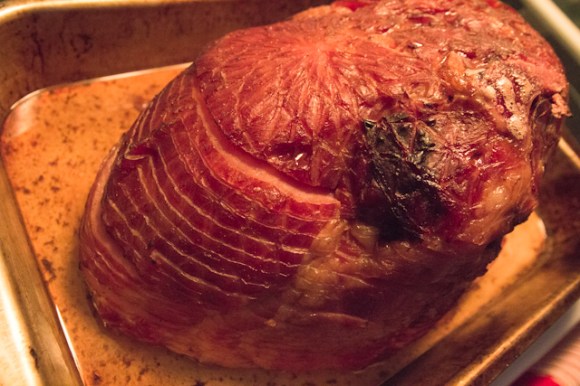 Flickr (Steven Depolo)
"I chaperoned a group of 4-H members for a month-long Japan home stay. An 11-year-old boy who earned his airfare commercial fishing brought a whole fresh silver salmon on cold packs in a garbage bag. After the six-hour flight from Anchorage, he pulled out the huge fish and presented to a friend in Tokyo."
Perhaps that explains why there are no longer direct flights from Anchorage to Tokyo.
The bigger, the better

 ▼ Give me Shoes, SHOES, TONS of SHOES!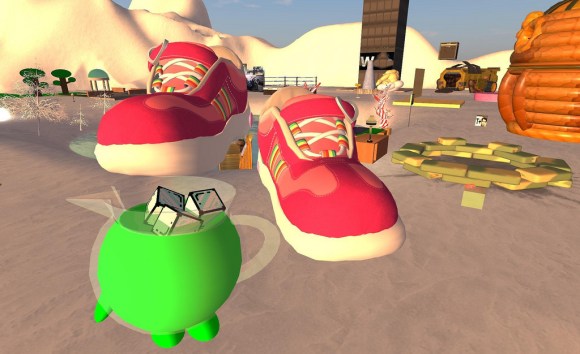 Flickr (Torley)
Western women pointed out that their Japanese counterparts have small butts, so it's hard for the bigger butted to buy clothes in Japan, which prompts foreign ladies to stock up on pants, pajamas and even underwear on trips to the hinterland.
Japanese women tend to be smaller breasted as well, so large size bras can be hard to find here. "Not to mention Japanese styles are a little too cutesy or frilly and always have that annoying bust up padding," lamented one expat who prefers more reserved lingerie design.
But the most popular response to what wearables people brought most into Japan, was:  Shoes! SHOES! and TONS of SHOES! Such punctuated podiatry points to the pure exasperation of the big-footed set. In a nation where women's shoes are sold in S, M, and L sizes, it's not surprising that one outlander brought 12 pairs of shoes from a trip home while another exulted over a coveted pair of size 38-centimeter EEEE shoes from the old country.
"My parents brought me an ironing board. A big American one, for tall people. It wasn't even a new one, it was a retro one that they'd refurbished. But, I love it and still use it every day."
Another brought "giant bed springs to make a Murphy Bed, the ones that pull down from the wall."
Weird Stuff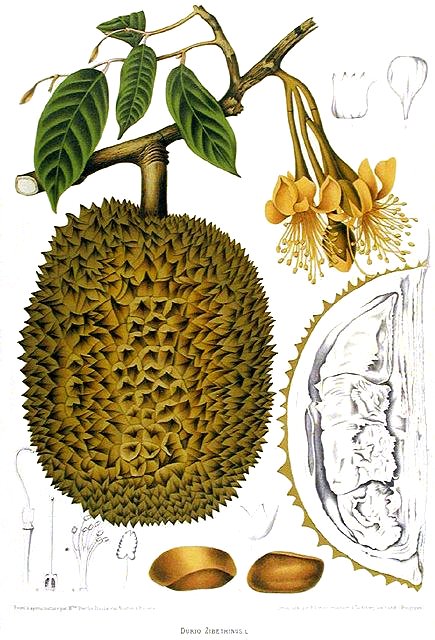 Wikipedia (Public Domain)
The Durian–a large, spiky fruit grown in South-East Asia–is so odoriferous it is banned in many public places in Singapore, and on public transport in Indonesia. But that didn't stop one intrepid traveler who was asked to bring one back from Taiwan.
"At Taipei airport, an inspector found the smelly fruit but let me pass saying I might be stopped on the Japan side. Well I had no problem at Okayama airport. So I went directly to the Taiwanese friend's house to deliver it but the car smelled very strongly of durian!"
▼ The fine for bringing durian into this building is 5,000 Singapore dollars (US$3,611).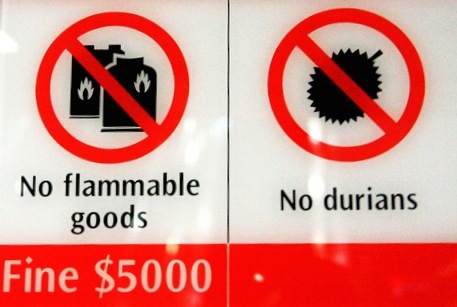 Flickr (Andrea Schaffer) Cropped by RocketNews24
At least you can be pretty sure that if Japanese customs officials discovered the durian, they wouldn't dare confiscate it!
For those who get homesick for their home turf, why not just bring it with you? One Australian national brought sand from Arnhem Land and Bondi Beach.
There's something about beavers…

▼ Who woulda thought that beaver teeth-marks could be so desirable?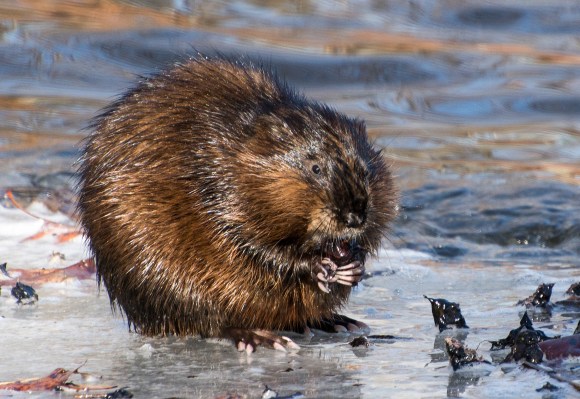 Flickr (Bill Damon)
One Alaskan voyager said she brought into Japan "a small log authentically chewed by an Alaskan beaver." Uh-huh. Odd as it seems, she wasn't the only one. An Oregon architect brought to his homestay father (who was also an architect), "a 30-cm (11.8 inch) piece of cottonwood that had been carved by a beaver at both ends."
Things to make things work

▼ Don't mind me Mr. Customs Officer, I'm just bringing in a boat propeller.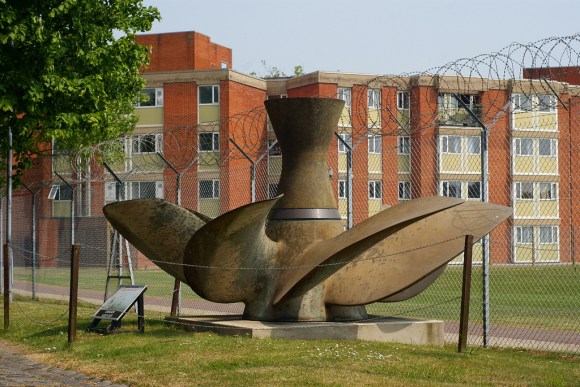 Flickr (Peter Trimming)
I myself have brought a boat propeller as well as other boat parts into Japan. Believe it or not, you can buy "Made in Japan" boat parts cheaper in the U.S. than  you can here in their homeland.
A friend of mine who has a yacht also brings things from his home country, New Zealand.
"Four-liter cans of acrylic-based Kiwi Grip deck paint. It was legal and okay for passenger plane transport. All went well except two of the tins leaked! The boxes must have been dropped and the cans burst open. I busily cleaned up the mess on the baggage claim floor in Narita before I was noticed, but it ruined all my yummy gifts for the family, as I had used them as stuffing around the cans.
Imagine the number of suitcases this guy must have brought with him into Japan:
"I brought Indian carpets to cover my entire 100-square meter (1,076-square foot) 3LDK apartment because the apartment had wooden floors and if we ever damaged the floors (having two small kids) the landlord could keep the deposit of 750,000 yen (US$6,000) we had paid.
Although we do wonder if it might have been cheaper to pay the deposit than to buy 100 square meters of Indian carpets!
Well, there you go. Now you know what you might need to bring to Japan if you decide to travel or live here: Christmas dinner and beaver-chewed logs.
Know of something we've left out? Help others traveling to Japan by telling them what they might need to bring!
Feature image: RocketNews24