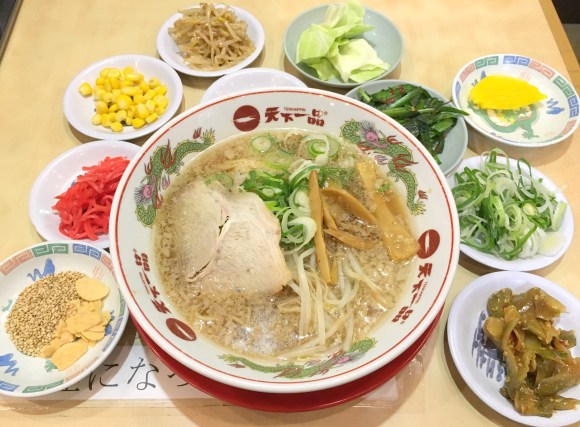 A great deal for ramen connoisseurs and beginners looking for a way to try all the staples.
Kyoto-based ramen chain Tenkaippin has hundreds of branches around the country, but one special location in its hometown is currently making news for its free all-you-can-eat deal.
At the 18-seater Takeda branch in Kyoto's Fushimi Ward, customers can beef up their ramen meal with as many extra toppings and side dishes as they like at no extra cost.
It's a deal that our ramen-loving Japanese-language reporter K. Masami could not resist trying out, so she paid a visit to the popular branch, which is located close to Ryukoku University, making it a popular haunt for university students.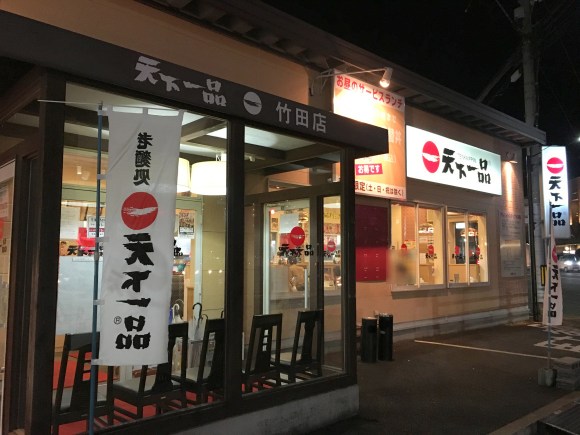 After being seated and making her order for a bowl of ramen, the waitress smiled and said to her, "Please help yourself to the side dishes behind you." That was all the prompting Masami needed to fill up on one of each of the dishes on display.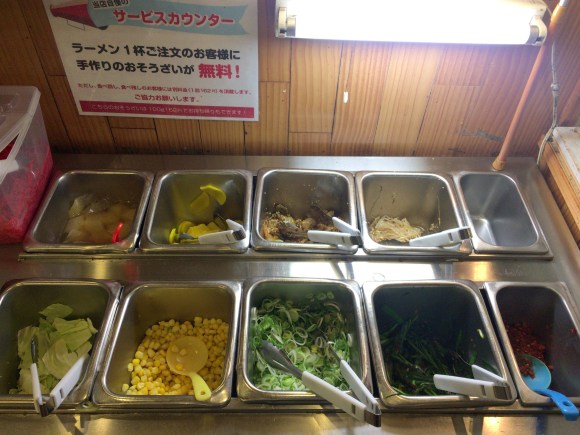 In addition to the side dishes, customers are free to take as much of the toppings as they like as well.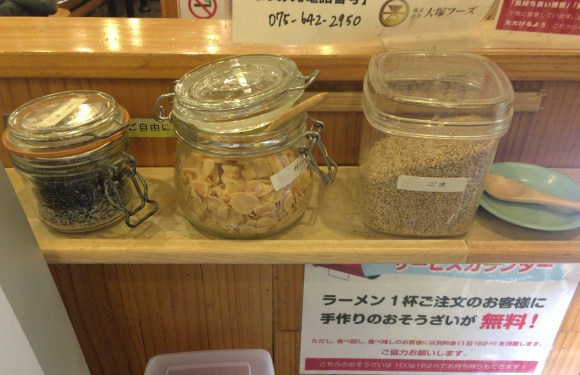 By the time Masami's ramen had arrived, she'd added ten small dishes to her meal, including classics like pickles, corn, chopped negi (green onions), sesame and dried garlic.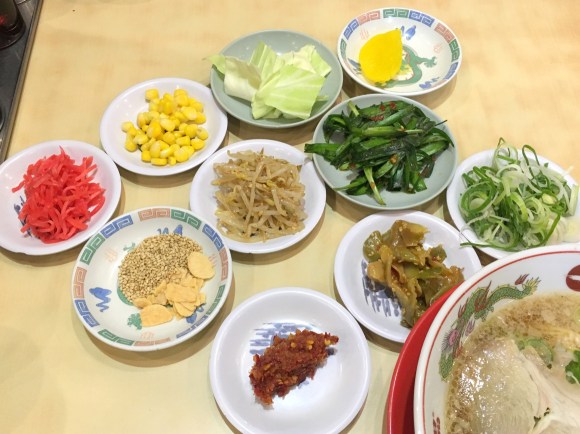 Though customers can help themselves to as much of these as they like, it's important to note that if there are any toppings or side dishes left over at the end of your meal, you'll be charged 162 yen (US$1.46) per plate. Alternatively, customers can take home 100 grams (3.5 ounces) from the side-dish selection for 162 yen.
▼ Out of all the things she tried, Masami liked the bean sprouts and chilli leeks the best.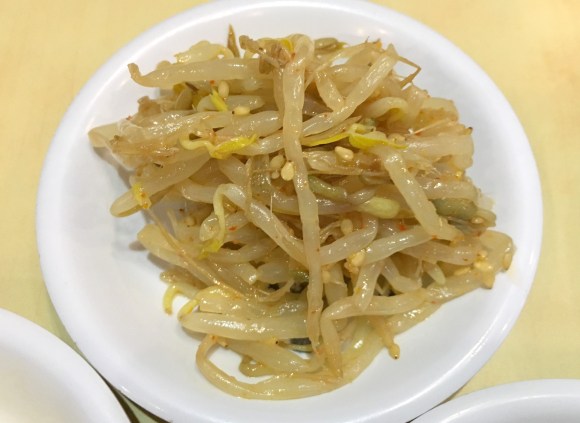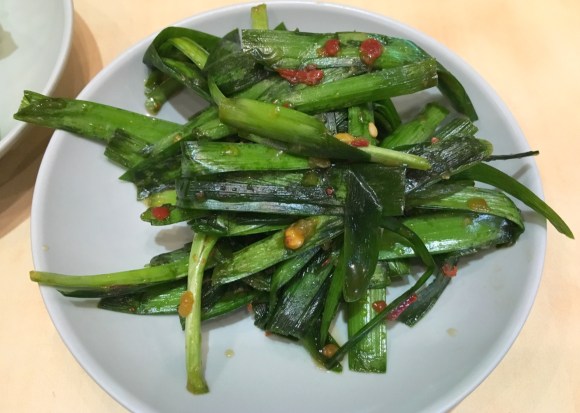 According to Masami, other items you shouldn't miss out on are these pickles and the sweet corn, which is one of her favourite ramen toppings.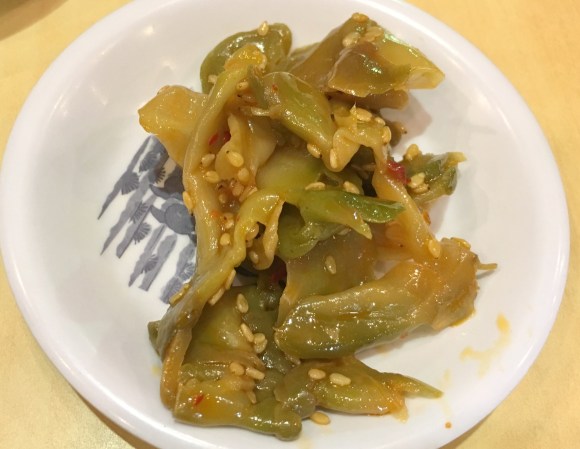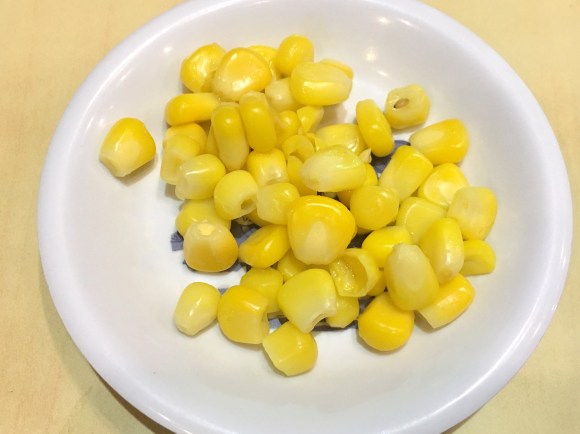 After adding a bit of everything to her bowl of ramen, it ended up looking a lot more extravagant than it did originally.
Masami is a big fan of Tenkaippin ramen, so being able to customise her bowl with as many different toppings as she liked was a real treat, and one she'll be going back for again.
▼ Keep an eye out for Masami at the Takeda branch again in the future!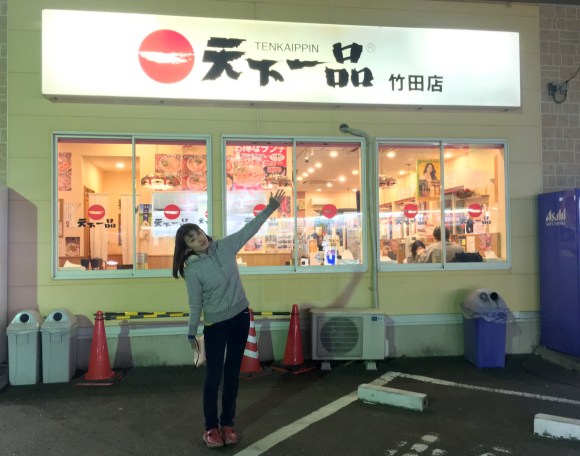 Like many ramen chains, no two outlets are alike, so if you're looking for another unusual Tenkaiipin branch to try, you might want to take a road trip down to Hyogo Prefecture, where you can enjoy their noodles inside an an old gas station!
Restaurant information
Tenkaiipin (Takeda branch) / 天下一品(竹田店)
Address: Kyoto-fu, Kyoto-shi, Fushimi-ku, Takeda Kubo-cho 20-4
京都府京都市伏見区竹田久保町20−4
Hours: 11:00 a.m. – 2:00 a.m. (Sunday-Thursday); 11:00 a.m. – 3:00 a.m. (Friday, Saturday and the day before public holidays)
Closed on the third Tuesday of each month.
Website (Japanese)
Photos © SoraNews24