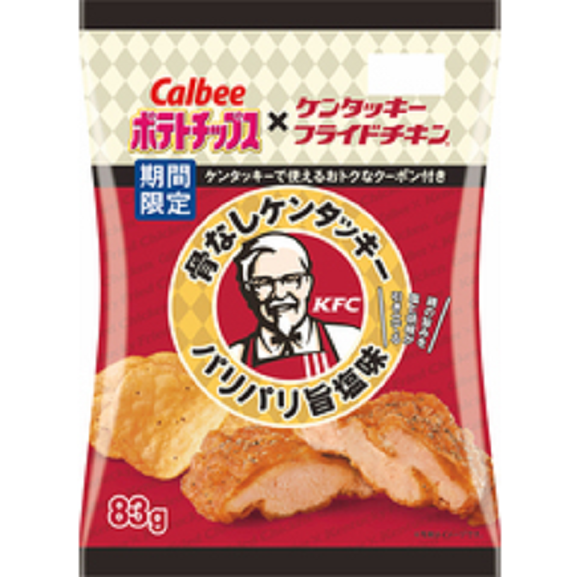 Last year, something beautiful came to Japan. It was only here for a short while, but in that time, it left a deep impression on many people, including us here at RocketNews24. And while we were sad to see it go, it's time to dry our tears, because this spring, it's coming back again!
So, all excited for cherry blossom season? That's great, but what we're actually talking about right here are Kentucky Fried Chicken-flavor potato chips.
Once again, Japanese snack company Calbee is teaming up with the world's most famous fast food fried chicken outfit. Whereas last year's version was billed as "Colonel's Crispy-flavor," this new batch of fried chicken-inspired fried potato slices emulates the taste of KFC Japan's honenashi Kentucky paripari umashio, or Boneless Kentucky Crunchy Delicious Salt flavor.
We're a little puzzled by the "Boneless" part of the product name, since we don't recall any bone-like flavors in the KFC chips we tried last year. In more specific terms, Calbee says the chips draw out the natural deliciousness of chicken with a simple mixture of salt and pepper, so you can be assured that they make use of at least those two of Colonel Sanders' 11 herbs and spices.
In a rarity for Japanese snack foods, Calbee is leaving pricing up to individual retailers. The larger, 83-gram bags are available exclusively at Japanese convenience stores starting March 2. A smaller 58-gram bag will go on sale March 16, and both packages will include a coupon for a discount on an order of Boneless Kentucky Crunchy Delicious Salt chicken at KFC locations in Japan, in case munching on the chips has you craving the real deal.
In another similarity to the cherry blossoms, though, the new KFC chips will be gone come mid-April, so if you're planning to pair them with some Kentucky bourbon, you might want to check now to make sure you have ice in the freezer.
▼ Unless you're planning to drink straight from the bottle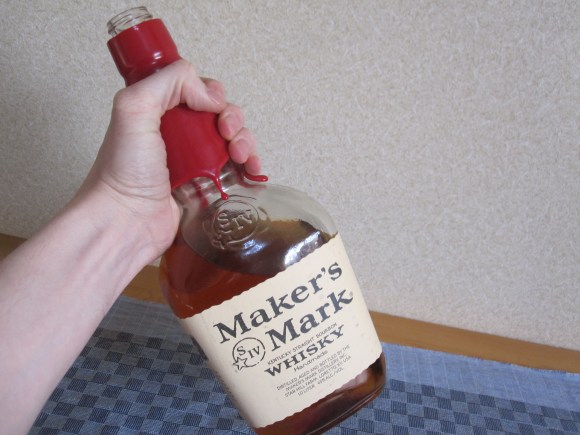 Source: Entabe via Peachy, Hachima Kiko
Top image: Calbee
Insert image: RocketNews24