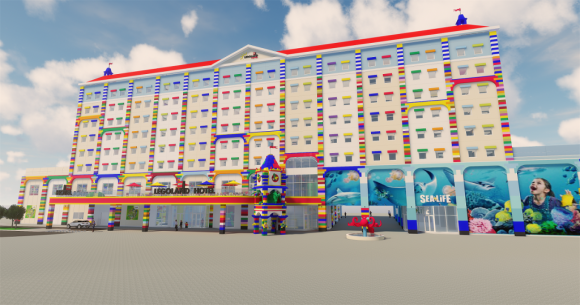 After a rocky first year, the blocky travel destination is confident about turning things around.
Despite all the fanfare that came with the initial announcement of Legoland Japan, things haven't exactly gone according to plan during the Nagoya theme park's first year. It's not so much that guests don't like the parks exhibits and attractions based on the iconic toys, but that the park itself just doesn't feel big enough to spend a whole day at, which makes venturing out to its somewhat remote location on the Nagoya waterfront a tough sell.
But developers are doubling down on Legoland Japan, and this coming April we'll see the birth of the Legoland Japan Resort. Currently under construction adjacent to the park is the Legoland Japan Hotel, an eight-story complex with 252 themed guestrooms.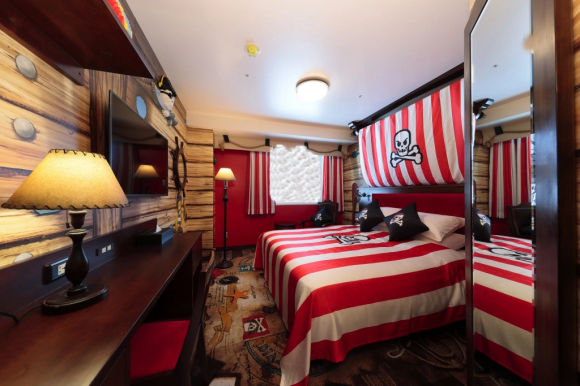 Guestroom floors have different motifs, with the options being Pirate, Adventure, Kingdom (i.e. medieval fantasy), Ninjago (Lego's ninja-style line), or the comparatively pedestrian Lego Friends.
▼ If those swords can be removed from the wall, expect your kids to start dueling with them in seconds.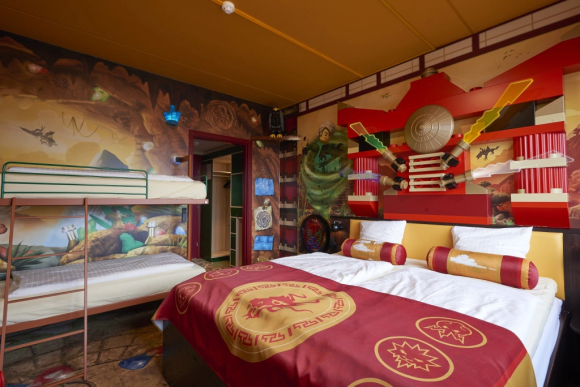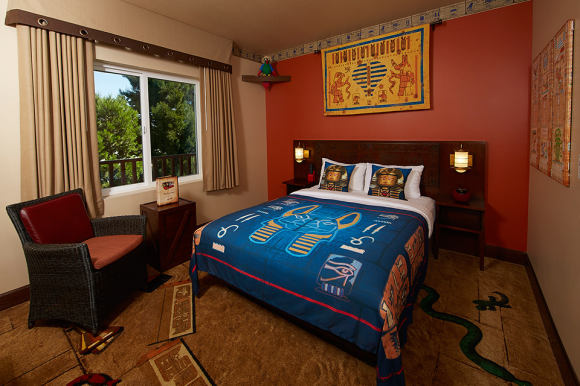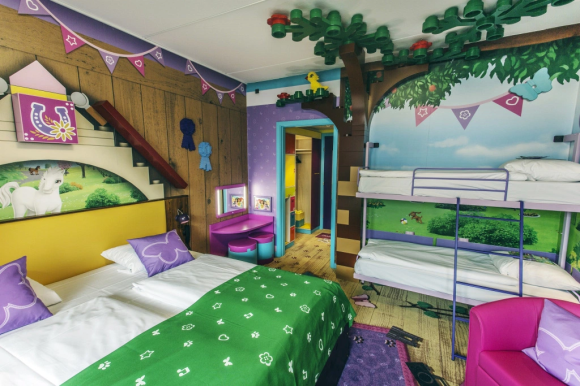 Obviously, the interior aesthetic is blocky, whether you're in the lobby or creative workshop area, where kids can put their creative energies to use playing with a variety of Legos.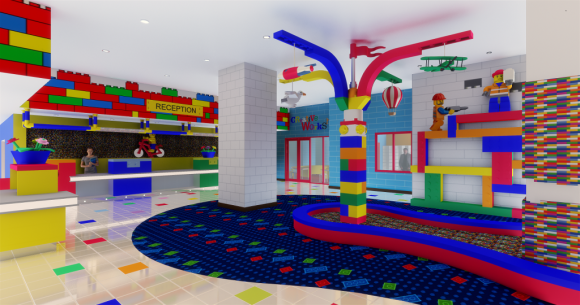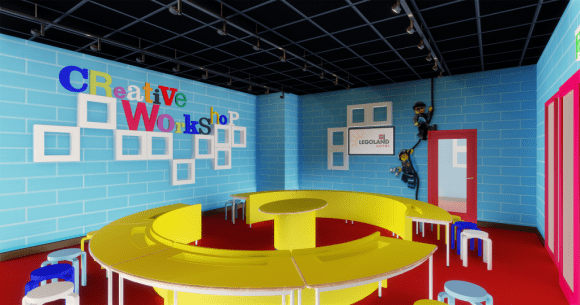 For dining, there's the casual buffet restaurant Bricks, and for fancier fare, the restaurant/bar Skyline, which also serves alcoholic beverages.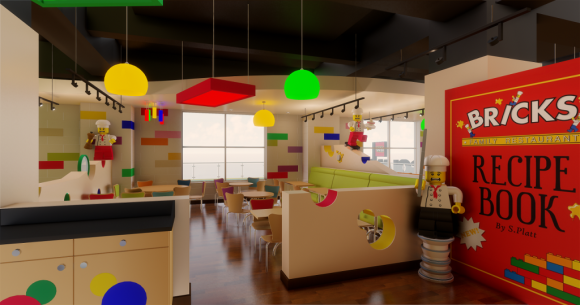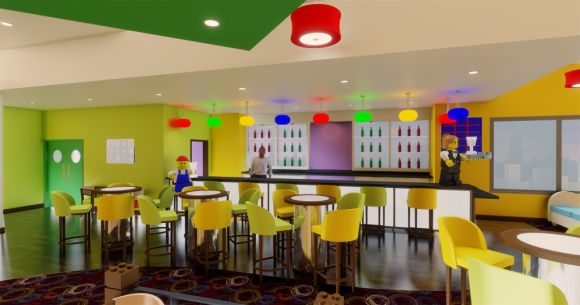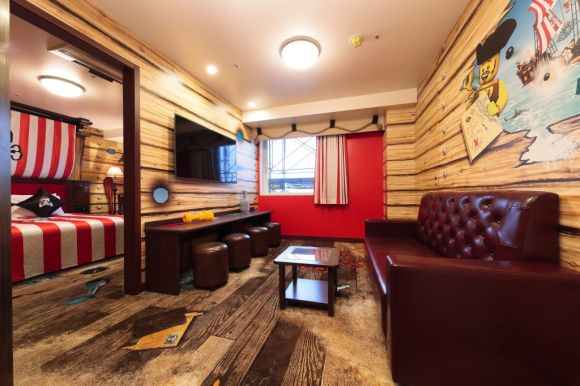 There's also a promised kids' water play area, with depths of just 60 centimeters (23.6 inches). If you're looking for more water, though, attached to the Legoland Japan Hotel will be Sea Life Nagoya, the latest location in the international network of Sea Life aquariums.
▼ Concept art shows a tie-up with Lego…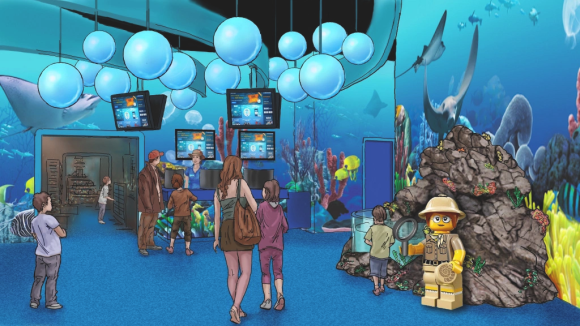 ▼ …as well as a nod to Japanese folklore such as the legend of Urashima Taro, said to have ridden on the back of a sea turtle to the Dragon Palace on the ocean floor.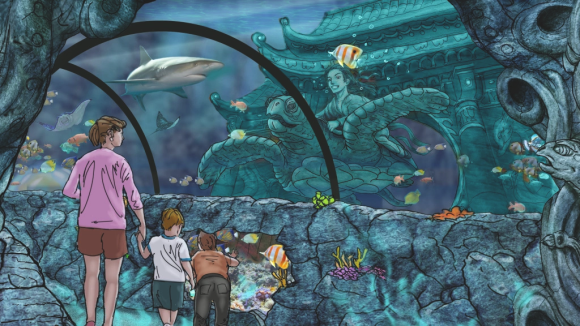 Sea Life Nagoya is scheduled to open its doors on April 15. The Legoland Japan Hotel won't have its grand opening until a little later, on April 28, but has already begun taking reservations through its website here, with rates for a four-person room, including breakfast, starting at 31,000 yen (US$277).
While these additions will help alleviate complaints about there not being enough to do in the Legoland Japan vicinity, the drawback is that they don't give guests anything more to do within the park itself. Since the park, hotel, and aquarium are all being collectively branded as Legoland Resort Japan, hopefully some sort of discounted tickets to Legoland and Sea Life Nagoya will be made available to guests of the hotel. However, regardless of what deals may come, be advised that while Legoland Japan is returning to seven-days-a-week operation for April and May, it's currently planning to be closed on every Tuesday and Wednesday in June, so you might want to check its website to make sure you're not staying at the hotel on a day you can't get into the park.
Related: Legoland Japan Hotel, Legoland Japan Days & Hours of Operation
Source, images: @Press
[ Read in Japanese ]