A complaint that some video game fans have with the current crop of mobile titles is their unambitious scale. Designed to played in short bursts, their aim is often limited to providing a way to enjoyably kill a few minutes of spare time, which can leave those looking for a more engaging experience feeling cold and uninterested.
But everyone who's shunned mobile gaming for that reason might have to rethink their stance come October, with the launch of a new cloud gaming service from Square Enix, Japan's most storied developer of grand adventures.
Scheduled to launch on October 9, Square Enix's new iOS/Android service is called Dive In. It's an apt name, considering that right off the bat, the publisher is offering some of its biggest hits and highest-profile recent releases.
On the same day the service begins, users will be able to play Final Fantasy VII International, the definitive version of Square Enix's most successful release ever. Also available will be Final Fantasy XIII and adventure game Season of Mystery: The Cherry Blossom Murders.
Pricing varies depending on the title (with Season of Mystery the cheapest and Final Fantasy XIII the most expensive) and length of service, with three-day passes ranging from 150 to 250 yen (US$1.49 to $2.48), and one-year subscriptions topping out at 1,185 to 1,800 yen. Square Enix has also announced that all Dive In titles can be played as free-of-charge 30-minute trials.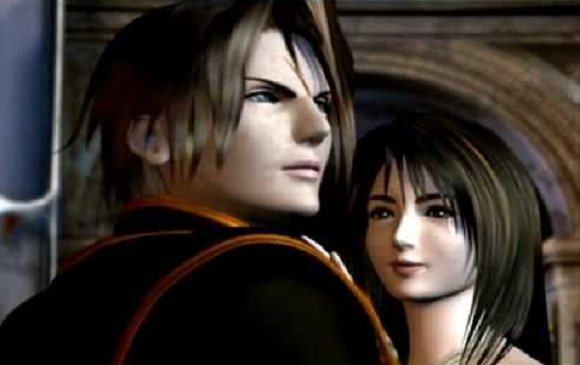 Final Fantasy VIII and The Last Remnant will be joining the lineup in November, followed by Final Fantasy XIII-2 and Murdered; Soul Suspect in December, and Lightning Returns sometime in 2015. In the future, Square Enix also plans to add video and music content to the service.
Making use of Dive In requires a Square Enix account (which you can sign up for here), and you'll also need to download the free Dive In app for your smartphone or tablet. The app should be available shortly on Dive In's front page, but if you're feeling especially anxious you can head on over there now and enjoy the amazing trumpet rendition of the Final Fantasy theme that plays in the background.
Sources: Jin, Dengeki Online
Top image: Uke of Carl
Insert images: Dive In, Square Enix, Video Game Frenzy