More often than not, stories and franchises start as manga in Japan and, if they become popular enough, you will see them evolve into an anime, musical, or sometimes even a live-action versions. While it is great to see our favorite stories presented in different formats, viewers will usually know exactly where the plot will go and how the characters develop.
A show that can never fall victim to that trap is a completely original anime series that makes its debut on the TV screen. You won't know if it's going to be any good, but with the kind of pedigree behind Active Raid: Special Public Security Fifth Division Third Mobile Assault Eighth Unit, you can bet we are looking forward to its 2016 release. Though it's going to take us a while to use its full name in conversation…
Active Raid is an anime that is being directed by Goro Taniguchi, who has had a hand in a number of anime including s-CRY-ed, Gun x Sword, Code Geass: Lelouch of the Rebellion and Code Geass: Lelouch of the Rebellion R2. Fans of those series should definitely be looking forward to Goro's latest effort, as the story and themes seem to be right up his alley.
【10月10日に公開したニュースランキング第2位】谷口悟朗総監督の新作は爽快ポリスバトルアクション!? 完全新作オリジナルTVアニメ『アクティヴレイド』放送決定 http://t.co/J2cUBcssNR pic.twitter.com/YV3j0uC0GM

— アニメイトタイムズ公式 (@animatetimes) October 10, 2015
This anime follows the Eighth Unit of the Fifth Special Public Security Section's Third Mobile Assault Division, thankfully nicknamed "The Eighth". Their job is to combat the dastardly criminals that have popped up after part of Tokyo sank into mud due to a quicksand phenomenon. The Eighth wear powered armored exoskeletons called "Willware" that seem to have a variety of functions and abilities.
Here's a rundown of some of the characters in the new anime.
■ Takeru Kuroki – An assistant Inspector with a black belt in karate, Takeru goes at his own pace and doesn't worry about the details.
▼ Voiced by Shimazaki Nobunaga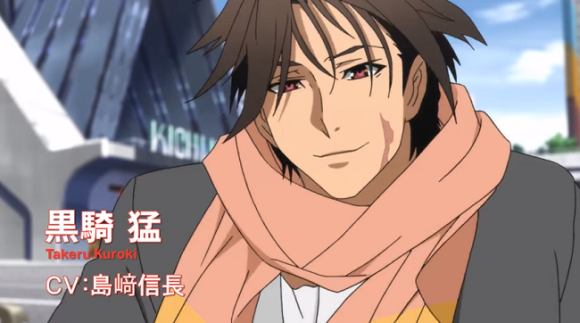 ■ Sena Soichiro – This assistant Inspector is very details-oriented and methodical.
▼ Voiced by Takahiro Sakurai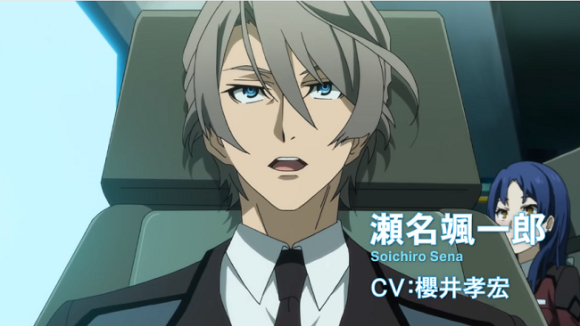 ■ Asami Kazari – Known as a genius since she became an Assistant Inspector at only 19, Asami thinks a lot of herself…perhaps even a little too much.
▼ Voiced by Ari Ozawa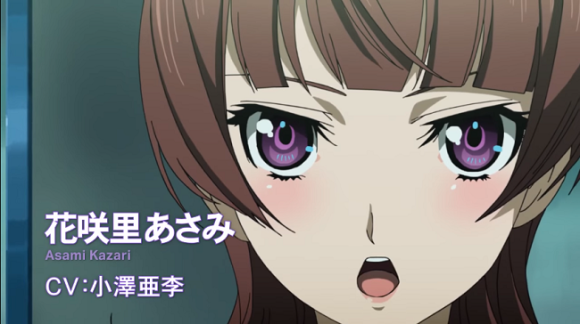 ■ Haruka Hoshimiya – A police Sergeant with a background in science and medical science, Haruka also knows a lot about the details about very particular items, including vending machines, railroads, and buses.
▼ Voiced by Shizuka Ishigami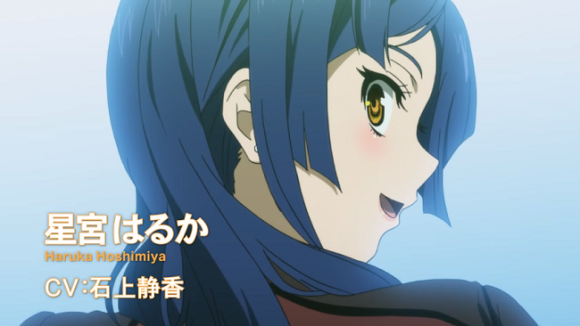 Scheduled to air in January of 2016, we hope this anime starts off the New Year on the right foot. While the number of episodes hasn't been confirmed yet, from the little that we have seen, we are willing to bet there could end up being a lot of them. Let's knock on wood and hope no mud or quicksand disasters befall Tokyo between now and 2016!
Source: Nico Nico News
Additional Information: Active Raid Official Site
Screenshots: YouTube/Flying Dog