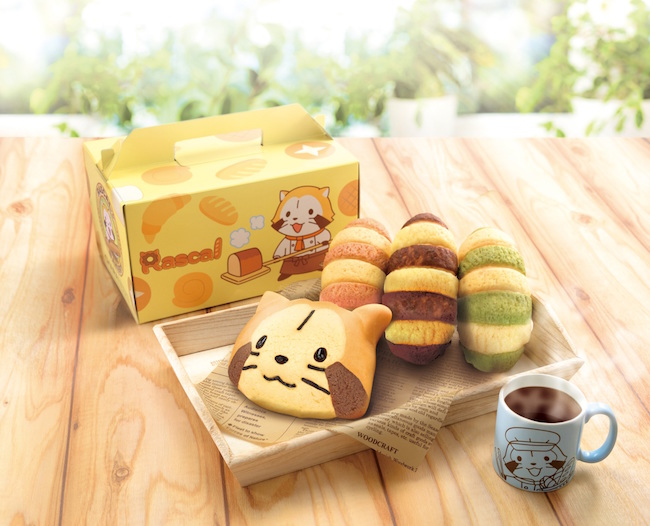 Yup, you can never go wrong with adorable character-themed bread and coffee! 
Japanese toy maker Bandai will soon be offering character themes that will change periodically at their bakery/cafe in the mega-entertainment and shopping complex EXPOCITY in Osaka, and their first collaboration will be with a cute, rascally fella!
The company already operates the BC Bakery at the EXPOCITY facility, but starting June 16, they will be changing the name to BAKERY CAFE CHARABREAD as they start offering character themes at the establishment. Their current collaboration with the Capybara character Kapibara-san, which runs until June 15, has apparently been so well-received that they've decided to make character collaborations the main concept of the cafe.
And the character to be featured in the renovated cafe's first theme will be the long-loved Rascal the raccoon, whose anime broadcast will be celebrating its 40th anniversary next year.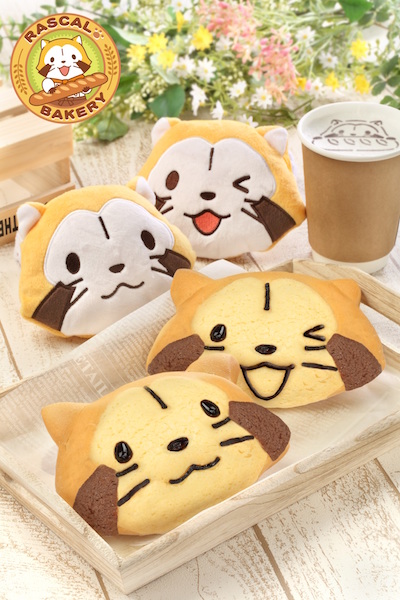 Of course, the cafe's focus will still be on offering fresh-baked bread, but the idea is that they'll also be adding a bit of character-themed fun as well, hence the cafe's name CHARABREAD. Let's take a look at some of the irresistibly cute Rascal items that will be available from June 16 to November 24.
● Rascal Bread (324 yen [US$3])
This adorable bread in the shape of Rascal's face will be available in a standard version as well as a "winking" version (shown here).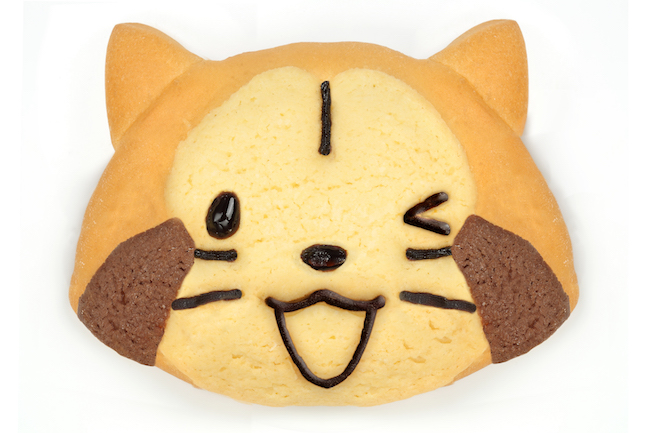 ● Rascal Cornet Bread (270 yen)
This cornet-shaped bread decorated with Rascal's face should be filled with creamy deliciousness!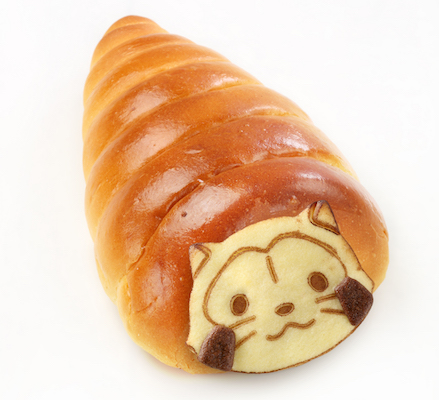 ● Souvenir Set Bread Box (1,620 yen)
This set will include a Rascal Bread and three pieces of the "Rascal Tail Bread" made in the shape of Rascal's tail, plus a Rascal mug, all in a cute original box illustrated with Rascal in a baker's outfit. The Rascal Tail Bread will also be available individually for 270 yen a piece.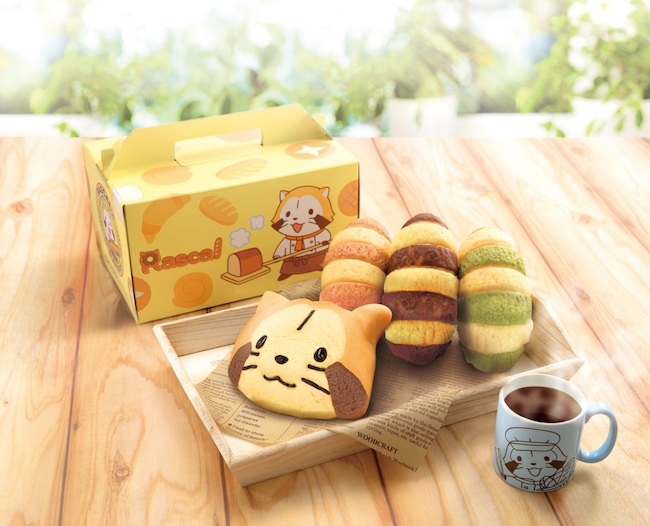 ● Rascal Character Latte (432 yen)
You can get this artistically decorated latte in one of three different designs of your choice.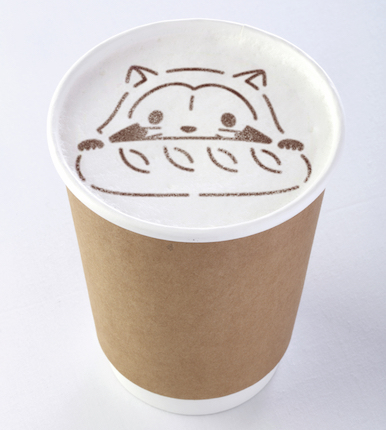 ● Rascal's Feast Parfait Berry Mix & Cookie (680 yen)
And if you're in the mood for something sweet, you can try this sundae-style treat with soft-serve ice cream and cookies.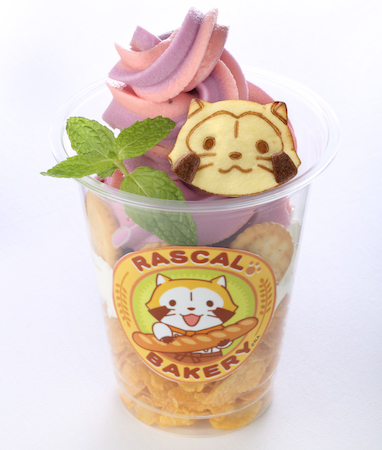 And as a bonus, if you order a character drink or dessert, you'll also get an original character coaster which will have a different design each month.
▼ There will be two coaster designs each month that you can choose from.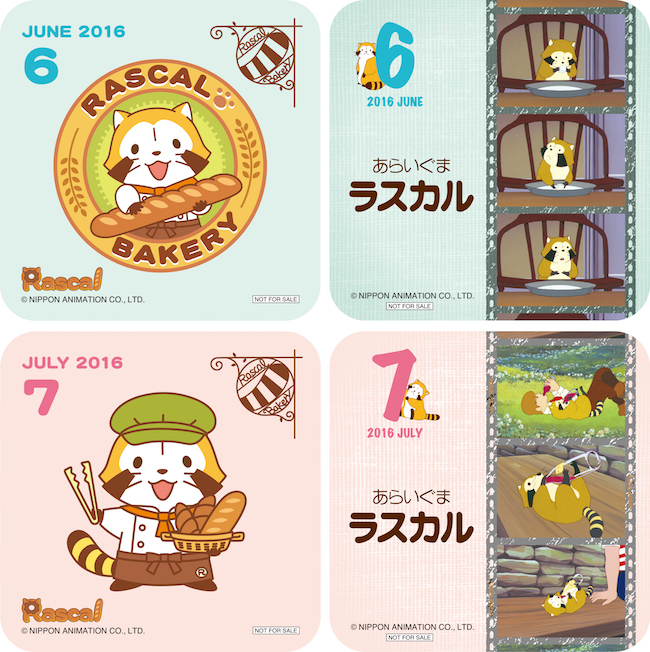 ▼ And here's what the cafe looks like: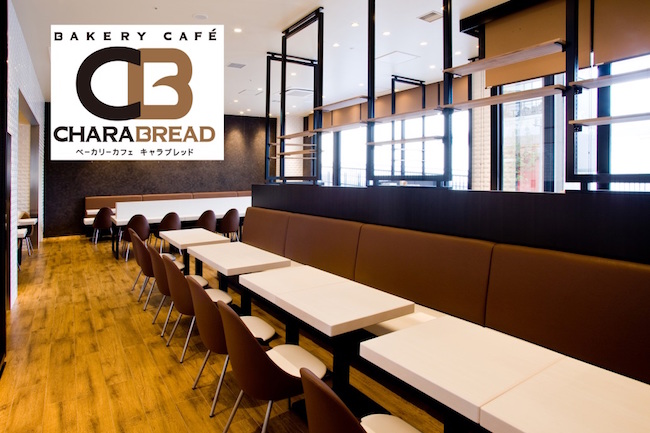 You can check out the latest information on the cafe on their Facebook page, although the content unfortunately is available in Japanese only. They've already announced that they will be offering more new items during their Rascal collaboration, and they'll also be selling Rascal merchandise at the cafe as well, so it should definitely be a treat for Rascal fans!
Shop Information
BAKERY CAFE CHARABREAD / ベーカリーカフェ キャラブレッド
Address: Osaka-fu, Suita-shi, Senribampaku Koen 2-1 LaLaport EXPOCITY
大阪府吹田市千里万博公園2-1 ららぽーとEXPOCITY
(2 min from Osaka Monorail line Banpaku-koen Station)
Hours: 11 a.m. – 10 p.m.
(Rascal collaboration to run from June 16 to November 24)
EXPOCITY English website
Source and images: @Press press release