The official Facebook page for The Legend of Zelda franchise posted new artwork for Nintendo's upcoming The Legend of Zelda game on Sunday.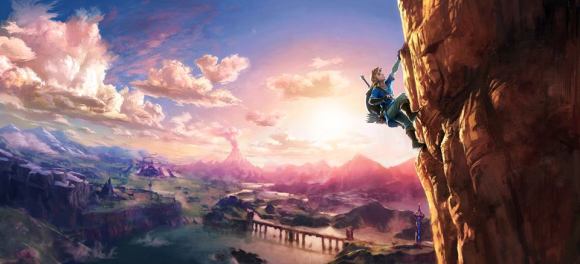 Nintendo will hold a Nintendo Treehouse presentation for this year's E3 event on Tuesday, June 14 at 12:00 p.m. EDT that will feature live gameplay from the new The Legend of Zelda game.
Nintendo revealed the game was in development in 2013, and revealed the game's first gameplay footage in 2014. While originally planned for release in 2015, it was pushed back into 2016, and then delayed again to 2017. While originally slated for release only for Nintendo's Wii U console, it is now slated for simultaneous launch for both the Wii U and Nintendo's as-yet unrevealed "NX" platform.
The Nintendo Store in New York will livestream Tuesday's Nintendo Treehouse presentation, and will also have a playable demo of the game.
[Via Gematsu, Cartridge Games]
Anime News Network