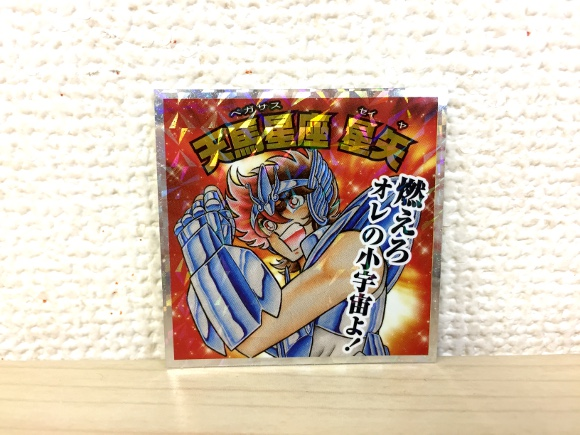 Series was phenomenally popular in Japan and Latin America, but will English-speaking audiences show up?
Over the last few years, there's been a rush of anime-to-live-action-film adaptations. The most recent, Ghost in the Shell, has received mixed reviews and struggled to gain traction at the box office, but that hasn't stopped producers from green-lighting another non-Japanese live-action movie based on anime source material, and this time it's Saint Seiya getting the nod.
In many ways, this is a head-scratcher. Saint Seiya, a story with heavy Greek mythology motifs, tells the story of a team of celestial warriors who fight against evil while wearing brightly shining armor and sporting high-volume hairdos. The original manga ran from 1986 to 1990 and was quickly adapted into an anime TV series, which then grew into a series of sequels and side projects which expanded the animated works to over 250 episodes and six animated theatrical features. Saint Seiya was a huge success in Japan, and while it's lingering fanbase isn't as active as the ones for, say, Dragon Ball or Sailor Moon, the franchise still has a strong nostalgic appeal.
▼ Nostalgic enough that you can find a few Saint Seiya stickers around our Tokyo office.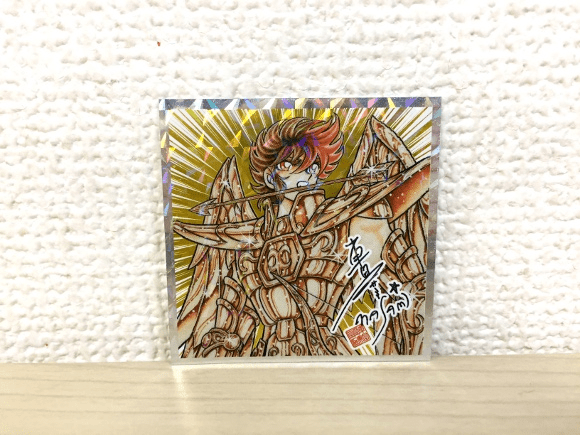 Likewise, Saint Seiya did well in overseas markets where it was quickly released, becoming especially popular in Spanish-speaking territories. However, the English-speaking anime fan community showed remarkably little interest in the franchise. During the U.S. anime boom of the late '90s, the series was too old to feel fresh and too new to feel venerable, receiving neither a reworked TV or authentic home video release, and also never made a major impact on the unofficial fansub front. Saint Seiya did finally come to the U.S. in 2003, but failed to light the (English-speaking) world on fire.
So it's actually quite surprising that producers would want to put the time, effort, and money into making a live-action Hollywood movie out of Saint Seiya. Actually, though, it's unclear how much involvement American film industry members will have. While Japanese media has been referring to the just-announced project as "the Hollywood Saint Seiya," the production is a joint effort between Japan's Toei Animation (rights holders of the Saint Seiya anime) and Chinese film distribution company A Really Good Film Company.
As for individual staff members, Yoshiyuki Ikesawa, a Toei Animation producer, is slated to produce the film. Kozo Morishita, the director and producer of the first major arc of Saint Seiya, is attached to the project as an executive producer. Occupying the director's chair will be Polish visual artist Tomasz Bagiński, the majority of whose work to this point has been in animated shorts such as the Academy Award-nominated The Cathedral and the opening sequences for the Witcher video games.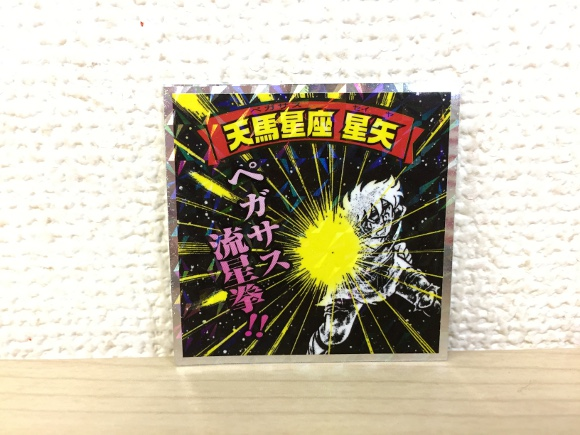 Still, the upcoming film (for which no release date has been mentioned) is being referred to as a "Hollywood movie" which implies that the character dialogue will be in English, and Saint Seiya series creator Masami Kurumada has called it "an unprecedented Saint Seiya project for the whole world."
Saint Seiya is likely to be a hard sell to U.S. audiences, however. The base concept of youths in ostentatious costumes fighting with superpowers is likely to produce a mental association with Super Sentai-style series such as the Power Rangers (a franchise which just had a live-action reboot open to lukewarm reactions in the U.S. in March). It's going to take something very impressive to draw U.S. moviegoers to something based on an anime whose glory days were in the late 1980s, and with aesthetics that make it look even older than that.
Source: Eiga.com
Photos ©SoraNews24
[ Read in Japanese ]