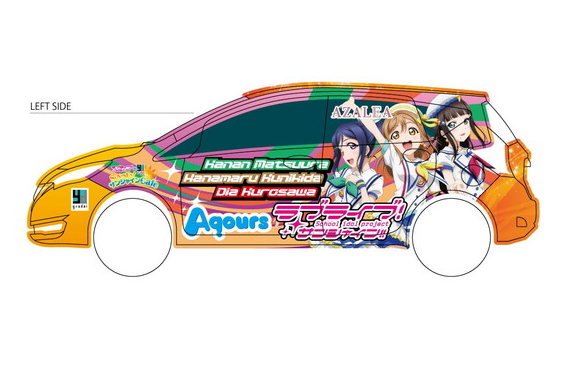 Not ready to convert your own car into a shrine for your favorite anime characters? No problem, this rental car company will loan you one!
Anime and cars have always been two of my great passions, and so I can see the appeal of itasha, cars covered with anime character artwork. It's basically the same concept as wearing a T-shirt of your favorite anime series, just with an automotive application.
But there's a key difference, in that you can (and should) change your shirt daily. If you're, say, headed out to spend the day with fellow otaku, you can wear that Attack on Titan shirt with pride, but if you're going out to a fancy restaurant with your boyfriend or girlfriend's parents, you can put on something more appropriate instead. On the other hand, once you turn your car into an itasha, it's not a quick or cheap process to undo.
Now, though, Nissan has come up with a brilliant way to let you sample the itasha life for a day.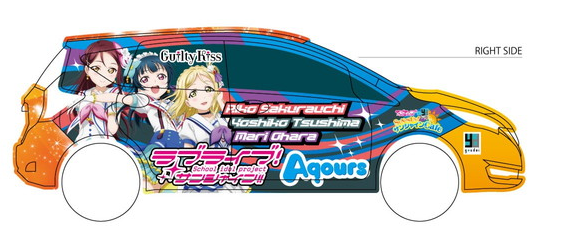 Like many automakers in Japan, Nissan has its own car rental chain. From December 1, Nissan will be offering customers the chance to rent a special Note e-Power hatchback with livery featuring the schoolgirl idol cast of hit anime Love Live! Sunshine!!
A follow-up to the original Love Live!, Sunshine!! takes place in the seaside Shizuoka Prefecture town of Numazu, and its background art incorporates a number of actual locations from the city. As such, Numazu, like a number of other real-world anime settings, has seen a jump in tourism from anime fans coming on "pilgrimages" to the area, and so Nissan Rentacar's Numazu Station branch, located right outside the rail hub, is the proud branch offering the anime ride.
▼ The backside is especially packed with idols.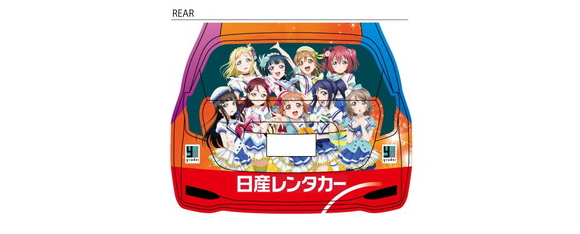 The Love Live! Sunshine!! car is available for rental daily from 8 a.m. or 2 p.m., priced at 8,640 yen (US$77). No mention has been made of how long the rental lasts, but since there's only one rental itasha on offer, the rental period would seem to be roughly six hours, which should give you plenty of time to see the local sights and snap pictures to show off to fellow fans.
▼ Remember, U.S. travelers, you can drive in Japan as long as you have an International Driver's Permit, which is a $20 translation you can get in minutes from any AAA branch.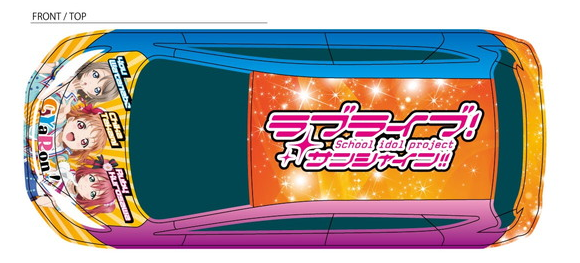 For this first foray into itasha rentals, Nissan Rentcar is limiting availability only to the Numazu Station branch. But the company has locations across Japan, including in the otaku mecca of Tokyo's Akihabara neighborhood, so if there turns out to be enough demand for the Love Live! Sunshine!! car, we might eventually see rental itasha offered elsewhere too.
Related: Nissan Rentacar Numazu Station branch
Source: Love Live! Official website via IT Media
Images: Love Live! Official website