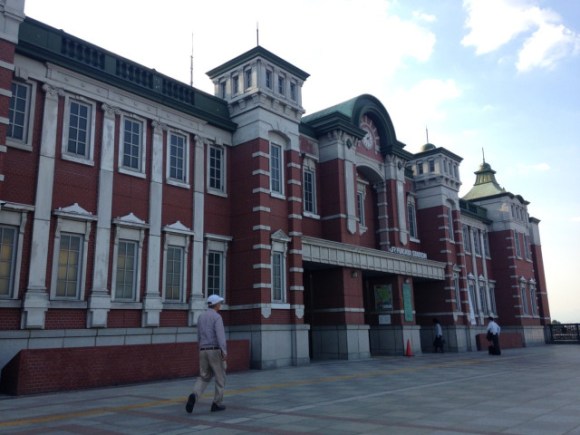 Travel off the beaten track to the capital's little-known lookalike station.
Out of all the train stations in Japan, Tokyo Station stands out for its unique historical significance and architectural design. Built in 1914, the station has seen two assassinations on Japanese prime ministers, was damaged by firebombing during the war, and was finally preserved in all its glory to become Japan's busiest station in terms of the number of trains, which total more than 3,000 per day.
One of its most striking features, though, is the red brick exterior on the western side of the station, which has been impressing visitors to the city since the station's grand opening over a century ago. A rarity in Japan, where builders favour wood, steel or concrete constructions over bricks and mortar, Tokyo Station is often thought of as a one-of-a-kind landmark, so it's surprising to hear that a mini lookalike station actually exists outside of the country's capital.
▼ Tokyo Station is one of Japan's most iconic landmarks.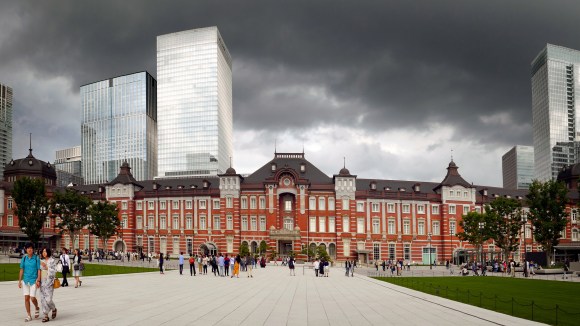 Source: Flickr/Bernard Spragg. NZ
Once we heard about the unusual red-brick station, located at Fukaya in Tokyo's neighbouring prefecture of Saitama, we immediately made the trip there by train to see just how similar it really was to the capital's namesake station.
After stepping off the train at Fukaya, we got our first look at the station building from the platform. From this angle, the European-style architecture was immediately visible, with pointed and curved pediments above the windows, and a number of turrets that looked remarkably similar to the station in Tokyo.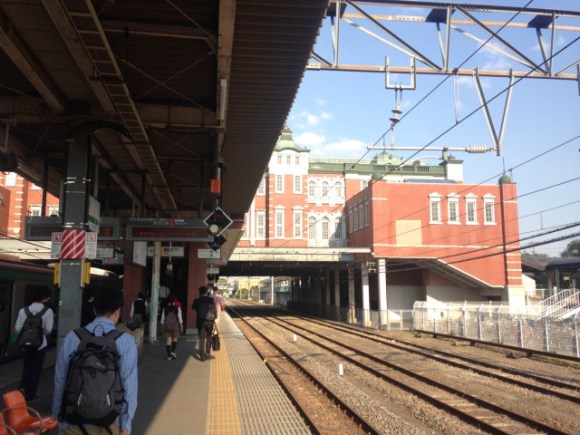 From the front, the building looked even more like Tokyo Station, particularly at the entrance, where the clock and other decorative elements matched the design seen in the capital, only on a slightly smaller scale. Originally constructed in 1883, Fukaya Station was actually rebuilt in 1996 as a miniature replica of Tokyo Station, and the similarities are clear to see.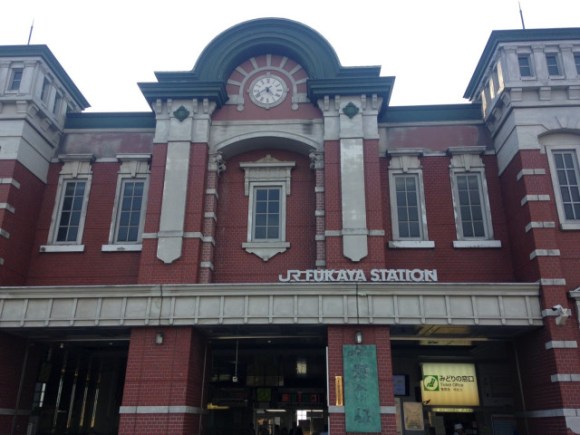 Though it might seem strange that a city with a population of less than 200,000 would invest so much time and money into creating a mini-me version of Tokyo Station, it was actually built to honour one of its most famous residents, Eiichi Shibusawa. A renowned businessman, Shibusawa was the co-founder of Japan's first modern bank and a former official at Japan's Finance Ministry. Born and bred in Fukaya, which was famous for producing ceramic tiles made from local clay, Shibusawa came up with the idea of using this clay to make high-quality bricks, which led to him founding the Japan Brick Company in 1887.
The bricks produced by Shibusawa's company were used to build a number of important structures in Tokyo, including the Bank of Japan Building, the Old Ministry of Justice Building, and Tokyo Station.
▼ The Old Ministry of Justice Building was built in 1895.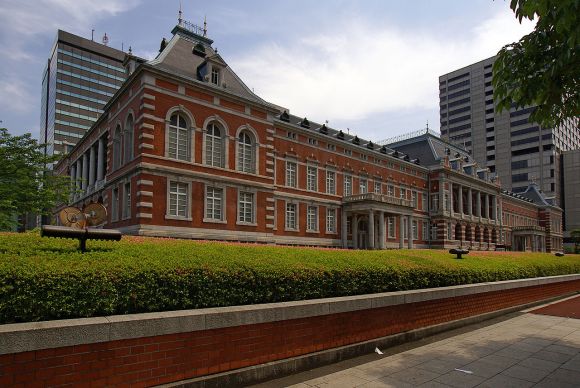 Source: Wikimedia/663highland
Like all these famous buildings, Fukaya Station is also built from bricks produced by the Japan Brick Company. This nod to Shibusawa's legacy from his hometown is a beautiful gesture, and some of the touches around the building, like the "Fukaya Station" sign below, hark back to the businessman's heyday era.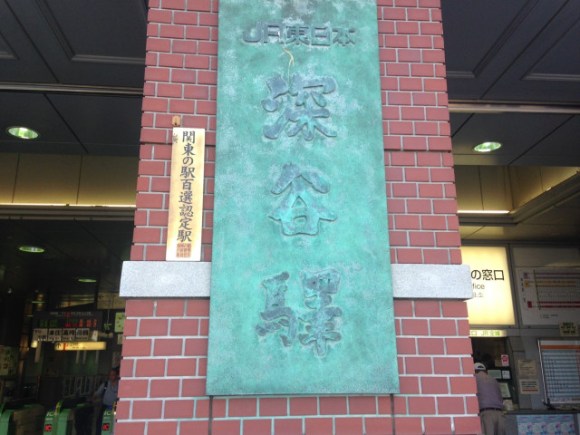 Despite its historic appearance, the station was only built a couple of decades ago, so commuters can enjoy modern facilities along with its old-world charm.
And if you're looking for a photo opportunity around the station, Fukaya's local mascot Fukka-chan (pronounced "Foo-ka") is waiting to greet you, forever spinning endlessly inside this display case.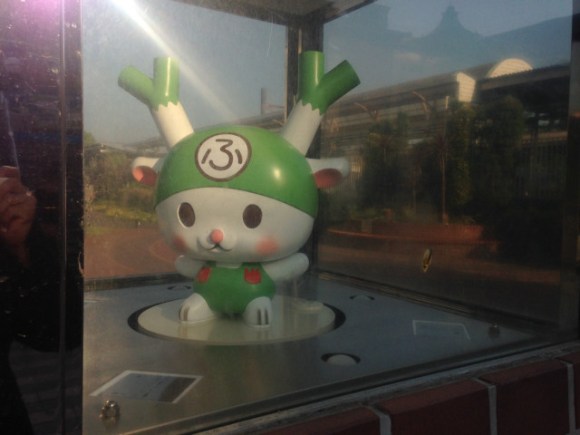 Despite being relatively small, Fukaya Station didn't disappoint, with the building's unusual architectural style creating a sense of ambience that made us feel as if we'd gone on a trip to Europe instead of just another station inside Japan.
Only 90 minutes away from downtown Shinjuku by train, it makes for a pleasant journey that gives you an insight into Tokyo from outside of town, and it's one of many off–the–beaten track experiences waiting to be enjoyed in the country!
Photos © SoraNews24 
[ Read in Japanese ]