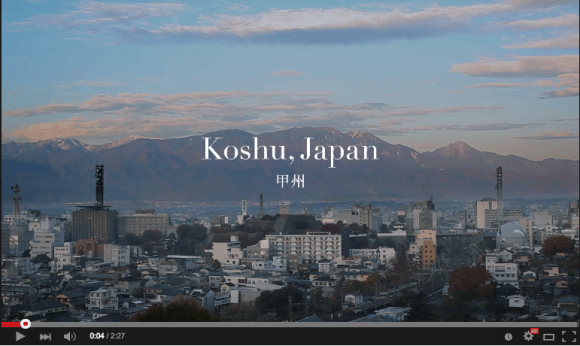 With the long Golden Week holiday only a couple of months away, many residents of Japan may well be wondering where best to use their precious vacation days. Tokyo? Kyoto? Perhaps a traditional Japanese hotel? How about Koshu City, Yamanashi Prefecture?
A new video introducing the relatively small city of Koshu might just make people reconsider their travel plans. With stunning views of Mount Fuji, world-famous vineyards, and a wealth of cultural events, Koshu is the perfect place for both escaping the bustle of big city life and getting a glimpse of traditional Japan.
None exemplify Koshu's traditional roots better than do the video's own creators. Crafts maker Inden-ya can trace its history back over 400 years to its founding in 1582. Specializing in the art of koshu inden, which makes use of deer skin for everything from samurai armor to bags and wallets, Inden-ya compiled the cultural and geographical highlights of its home city into one stunning montage.
We see iconic Mount Fuji, tofu preparation, a festival procession, and even a Noh performance as soft music plays in the background. Let's take a look at some of the standout scenes from the video.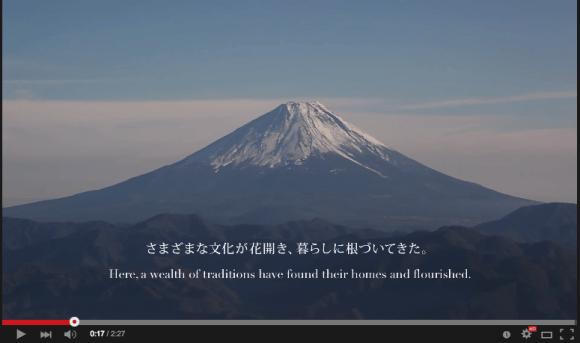 Situated almost directly north of Mount Fuji, about an hour and a half by train from Tokyo, Koshu offers spectacular views of the mountain. According to the Koshu tourism website, visitors can get a particularly good look at Mount Fuji, as well as the Southern Alps, from nearby Mount Daibosatsu. Furthermore, Koshu's famous vineyards stretch along the foothills of Mount Fuji.
▼ Making tofu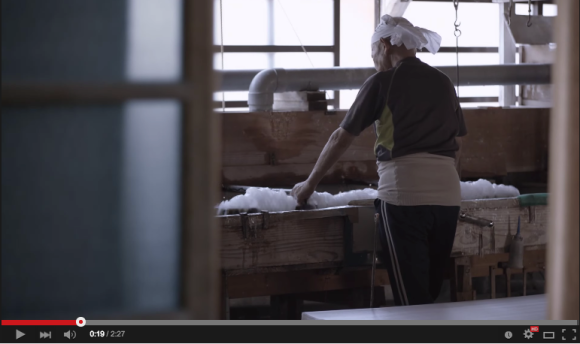 ▼ World-famous vineyards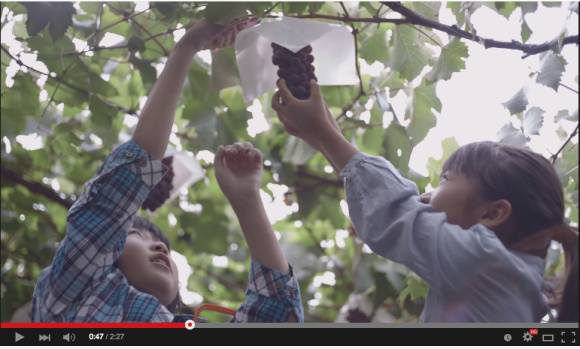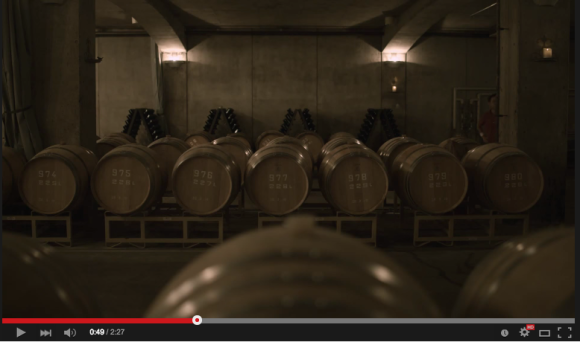 Though people probably don't immediately think of Japan as a major wine producer, Yamashi Prefecture's signature Koshu wine has gained recognition in recent years after winning medals at international competitions. The wine was first produced in 1877 in the town of Katsunuma, which has since been incorporated into the city of Koshu. Katsunuma now accounts for a whopping 40 percent of Japan's domestic wine production. A coalition of local wine makers known as Koshu of Japan is currently working to promote Koshu wine even further overseas.
▼ Matsuri procession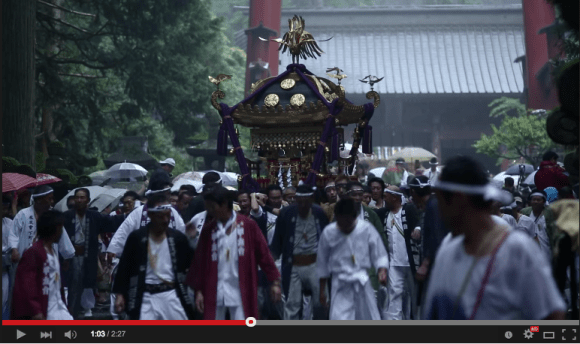 ▼ Tough guys on the left, all smiles on the right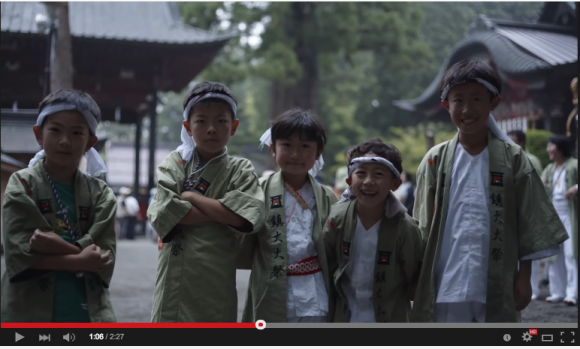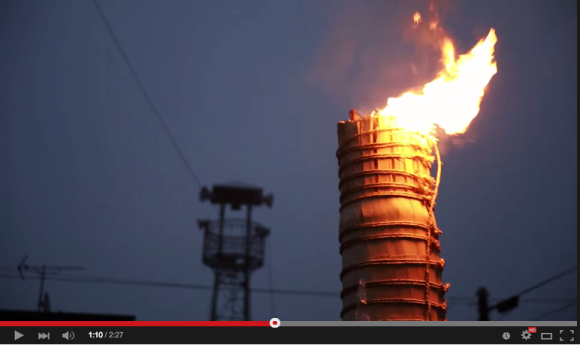 ▼ Traditional Noh theater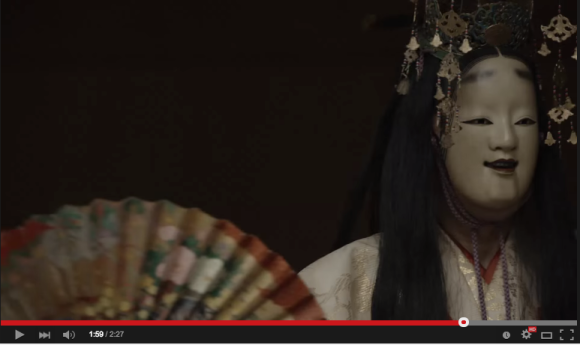 ▼ Gorgeous lacquer designs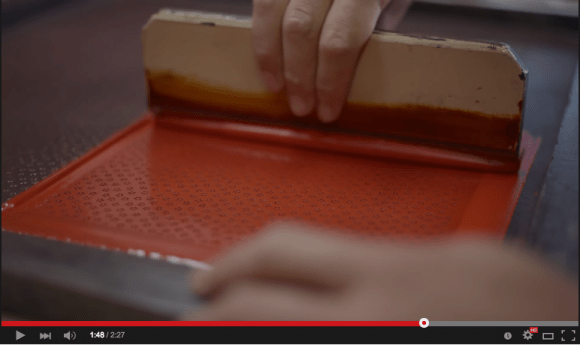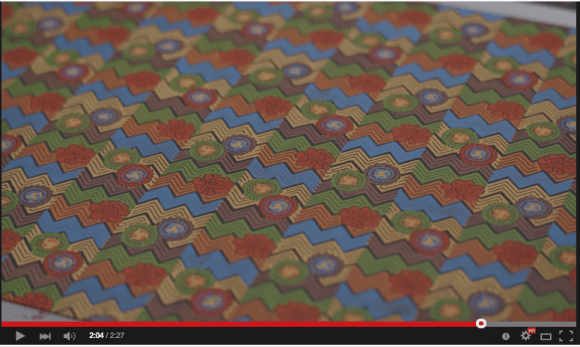 Near the end of the video, we see an artisan at work on some of Inden-ya's signature designs. Developed by Edo period patriarch Yusichi Uehara, koshu inden seems to have originated as a way of embellishing pieces of samurai armor. In later centuries, as the samurai began to die out, crafts of this school gained popularity as decorative items even among the common folk. Today, Inden-ya is headed by the 13th-generation Yushichi Uehara, who guards the time-honored secrets of the trade. That being said, the group has already begun expanding abroad, with wallets and handbags going on sale in New York under the name Inden New York.
With so much beauty and culture, check out the whole video and see if you don't start searching for hotels in Yamanashi the moment you finish.
Source: CuRAZY, Yamanashi Prefecture tourism website, Koshu kankou, The Japan Times
Images:  Youtube