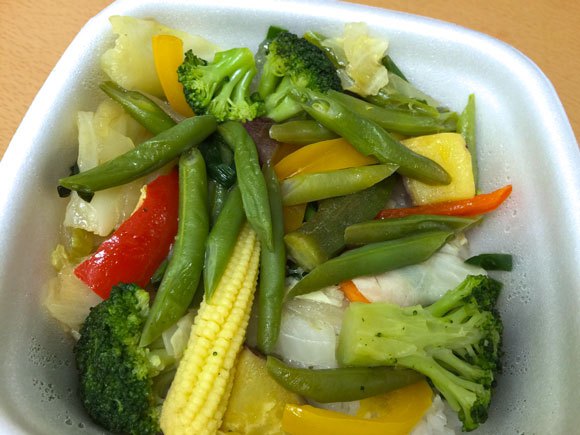 Yoshinoya, Japan's most ubiquitous domestic fast food chain, is known first and foremost for its beef bowls. So strong is the mental connection between the restaurant and gyudon, as beef bowls are called in Japanese, that Yoshinoya's nickname among fans is Yoshigyu.
So we were surprised to hear that Yoshinoya's newest menu item is not only beef-free, but doesn't contain any meat at all! A vegetarian option at the king of beef bowl restaurants? Not only does it exist, but we've tried it.
Yoshinoya has done well by the beef bowl, though, which has been its signature dish since its very first location opened up way back in 1899. As such, the chain isn't exactly jumping into vegetarian dining with both feet, but it is testing the waters with a meatless entrée at selected branches in Tokyo and Saitama Prefecture.
Called the veggie-don ("veggie rice bowl"), the new offering is currently available at two Tokyo branches, Tokyo Station Yaesu-dori and Ogubashi-dori Toneri. The veggie-don went on sale April 13, and we promptly picked one up for a taste test.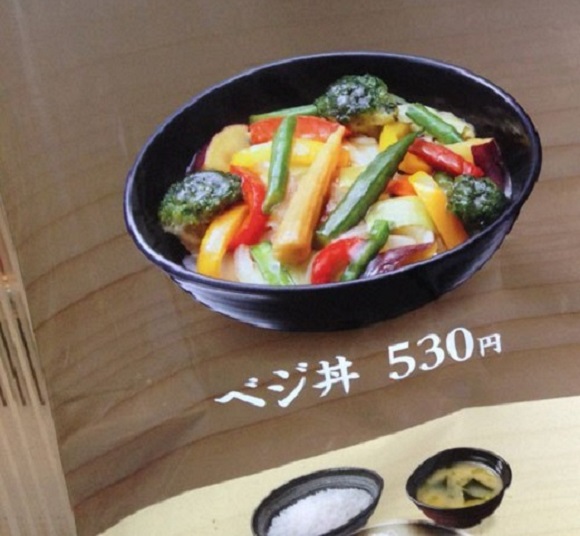 Priced at 530 yen (US$4.45), Yoshinoya boasts that the veggie-don contains 11 kinds of vegetables. We decided to check their math, and discovered that they were true to their word. Atop the bowl of rice, we found stir-fried carrot, cabbage, red bell pepper, yellow bell pepper, broccoli, green beans, baby corn, garlic chives, sweet potato, okra, and onion.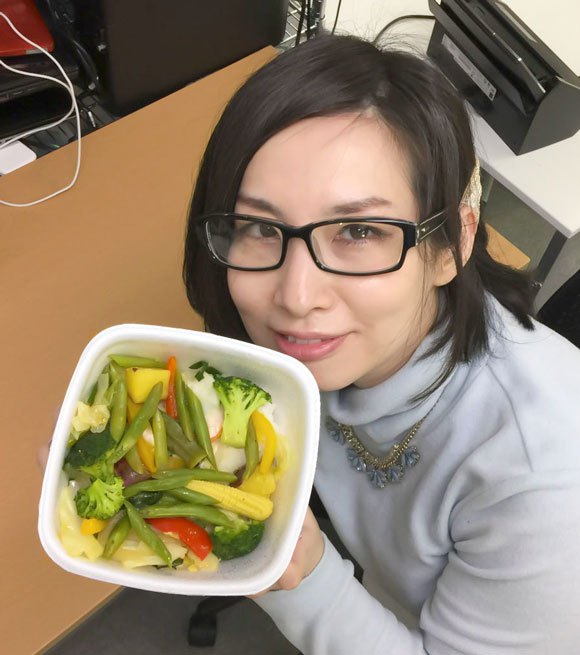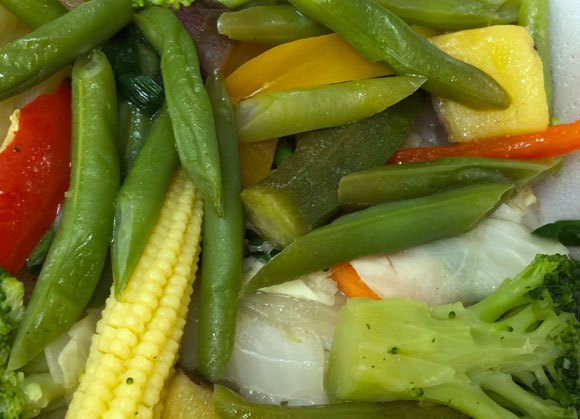 The colorful veggie-don smells great too, as the fragrance of sesame oil wafted up to us. After taking a deep breath, we took a bite, and found that in addition to looking and smelling good, it tastes great. The seasonings made it feel a little closer to the flavors of Chinese cuisine than Japanese cooking, and they worked in harmony with the vegetables' natural sweetness. Having so many different kinds of vegetables atop the rice also gave us a wide variety of textures and tastes, keeping our taste buds stimulated to the very end.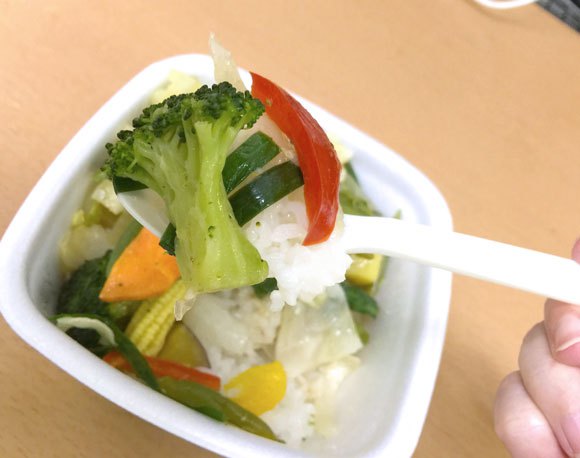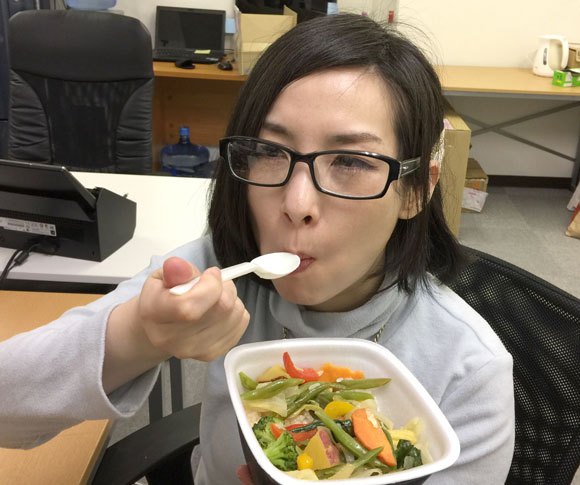 When we were done, we were surprised to find that we were as satisfied and full as if we'd eaten a regular Yoshinoya beef bowl. But if the idea of going to Yoshinoya and not eating any meat is just too crazy for you to get onboard with, the veggie-don serving branches are also offering veggie-gyu (a beef bowl topped with the veggie-don's vegetables) and veggie curry, both for 630 yen.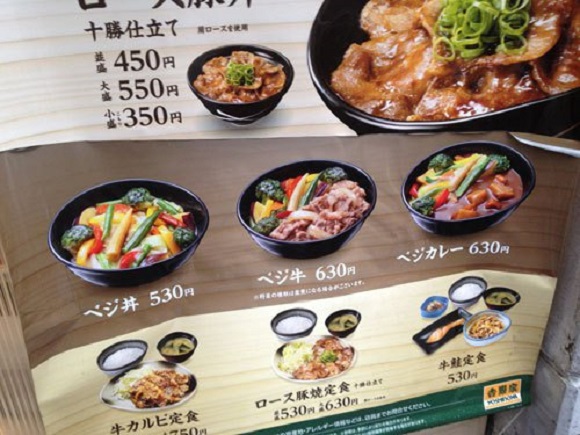 Because of its test-phase status, the veggie lineup is only here for a limited time, but if the response is favorable enough, we're hoping Yoshinoya expands its availability to all its locations across Japan, so that diners everywhere can have their pick of Yoshigyu or Yoshivege.
Restaurant information
Yoshinoya Tokyo Station Yaesu-dori branch / 吉野家東京駅八重洲通り店
Address: Tokyo-to, Chuo-ku, Nihonbashi 3-4-11
東京都中央区日本橋3丁目4番11号
Open 5 a.m.-2 a.m.
Website
Photos: RocketNews24
[ Read in Japanese ]