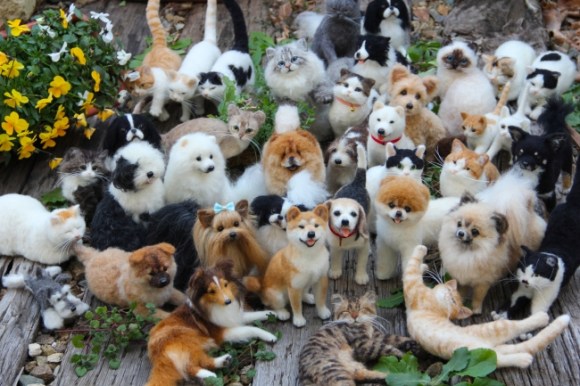 Can you spot what's wrong with this picture? None of these adorable animals are real; they were all made by hand.
We've seen some amazing felt art from talented Japanese designers before but we can't tear our eyes away from this unbelievable collection. Featuring cats and dogs, in different colours, sizes and breeds, it's hard to believe that these were made with just a needle and some wool.
▼ With such lifelike poses, we had to look twice to check that these cats weren't actually moving.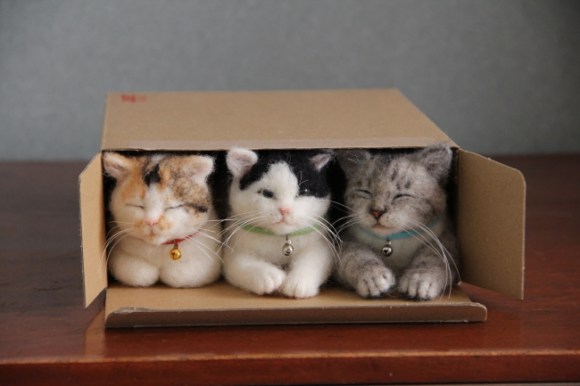 The creator of these amazingly life-like creatures is talented felt artist Midori Nakayama, who was born in Tokoname City, Aichi Prefecture and graduated from Musashino Art University in Tokyo with a specialisation in Nihon-ga, or Japanese Painting. After exhibiting her works in Tokyo and Kyoto for more than a decade, this talented felt artist is now bringing her adorable pets to an exhibition at the Aeon Mall shopping complex in her hometown of Tokoname City.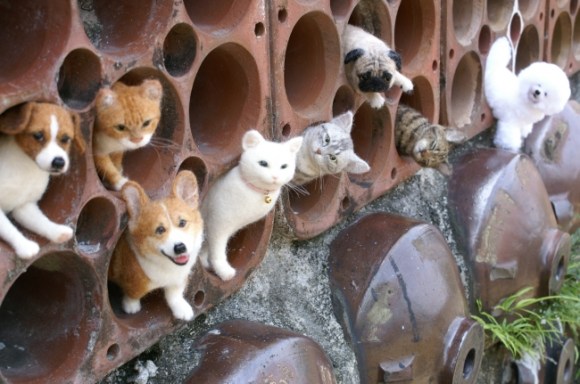 The exhibition will run from 15 January to 7 February and will include several special dates where Nakayama will give lectures and hold book signings for several of her published works. As an added bonus, a special four-hour course will be held on 27 and 28 January for those interested in learning the craft from the experienced felt artist.
▼ The big cat in the background is not the only fake feline here.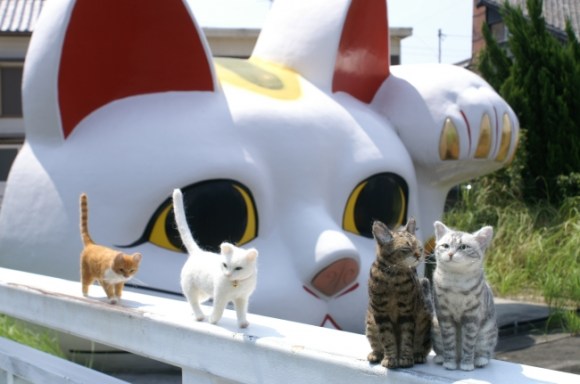 There are even starter kits available for purchase with everything you need to create your own life-like animal. If you need a helping hand, you can get set up in the "experience corner" from 10:30 a.m. to 1:30 p.m. and 2:30 p.m. to 5:30 p.m. on weekends during the exhibition period.
▼ Looking at these amazing photos, it's hard to imagine how these lively looking pups grew out of a fluffy ball of wool. We'll have to stop by the exhibition to find out exactly how it's done!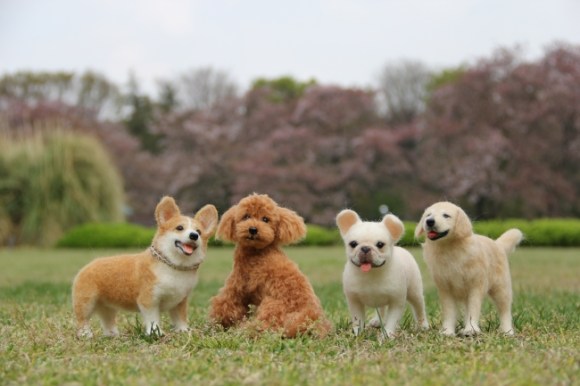 To see more of Nakayama's amazing works, be sure to check out her official blog or follow her on Twitter. For more information about her current exhibition, including course fees and schedule, visit the event page here.
Exhibition Information
Nakayama Midori Felt Art Exhibition/中山みどりフェルトアート展
Address: Aeon Mall Tokoname, 2F specialist store area, Aichi Prefecture, Tokoname, Rinkucho, 2-20−3
イオンモール常滑 専門店街2階 愛知県常滑市りんくう町2丁目20番3
Hours: 15 January – 2 February 11:00 a.m. – 6:00 p.m. (weekdays); 10:00 a.m. – 6:00 p.m. (weekends and public holidays)
Admission: Adults (including senior high school students) 600 yen; Children (elementary and junior high school students) 300 yen
Source and Images: PR Times