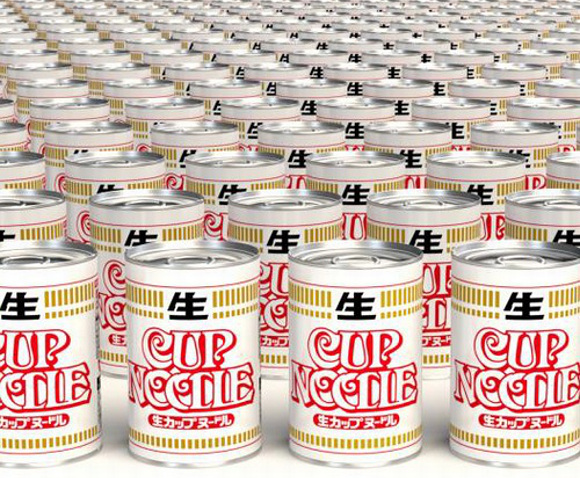 The company famous for instant noodles is now releasing a limited number of their fresh noodles to lucky customers.
Ever since it was founded by the creator of instant noodles, Momofuku Ando, back in 1948, Nissin Foods has led the way in developing pre-cooked, dried blocks of ramen for noodle-lovers around the world, and when it comes to cup-style servings of instant ramen, their Cup Noodle brand is so popular it's sold in more than 80 countries worldwide. Now, to celebrate the re-opening of their online store, the first 10,000 customers to make a purchase totalling 2,000 yen (US$19.85) or more will receive a special gift set containing one of the rarest products they've ever produced: a can of their signature cup noodles in fresh, non-instant form.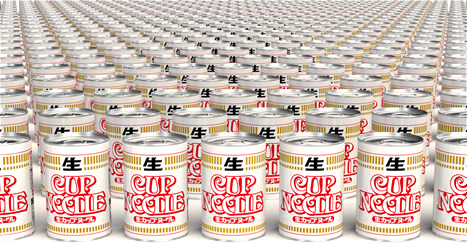 While the ordinary cup noodles need boiling water to rehydrate them from their dried state, these fresh noodles don't need any added water. Instead, each can is already filled with the brand's signature soup, which means they just need to be heated for a short time in the microwave before being eaten.

Each boxed set will come with a specially marked original mug-cup, so the canned contents can be poured in and heated easily. Fans are already going crazy over the ultra-rare release, so to have a chance to receive one of the exclusive gift sets, be sure to have your fingers poised and ready to make a 2,000 yen purchase on the site when it goes online at 10:00 a.m. Japan time on 30 September!
Source, Images: Nissin