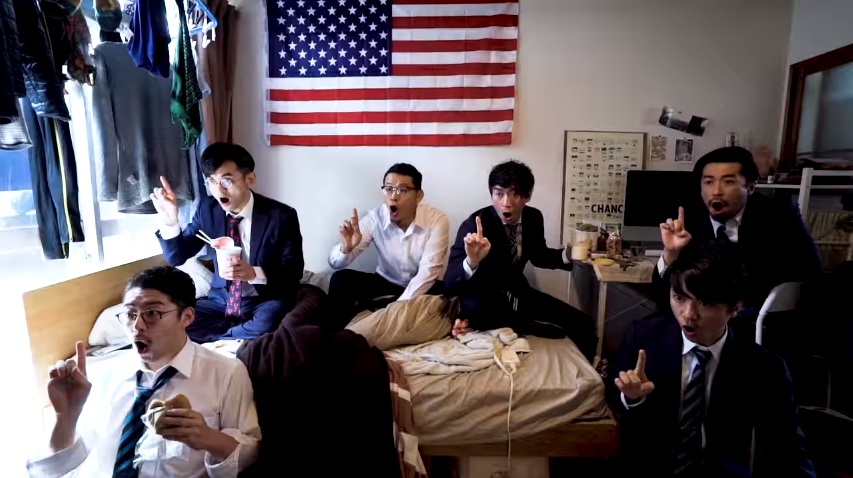 Taking inspiration from President Donald Trump's speeches, these salarymen travel to Seattle to start a dancing revolution.
A year on after massively popular dance group World Order released their phenomenal hit "Singularity", the six-member troupe has released a new music video set to rock the world again.
"Let's start WW3" is the title of the video, featuring six Japanese salarymen dressed in business suits all crammed into a tiny little apartment, watching Donald Trump's inaugural speech as the 45th President of the United States of America.
▼ Watch their entire dance here.
The translated lyrics are as follows:
"A man who claims
To end our boring days
And save our world
Has finally appeared

He's rich and tall
He's a pro wrestler and smart
Just like those found in the movies
He's a real hero

Let's start a World War III
We're gonna have a party

We admire your blonde hair
And blue eyes
We will follow you
Wherever you go

Let's start a World War III
We're gonna have a party"
Formed by retired mixed martial artist Genki Sudo, World Order's politically-charged robotic dances are often performed right in the busy streets of metropolitan Japan.
▼ Sharp suits, stoic faces, and amusing choreography
is what makes them stand out from the rest.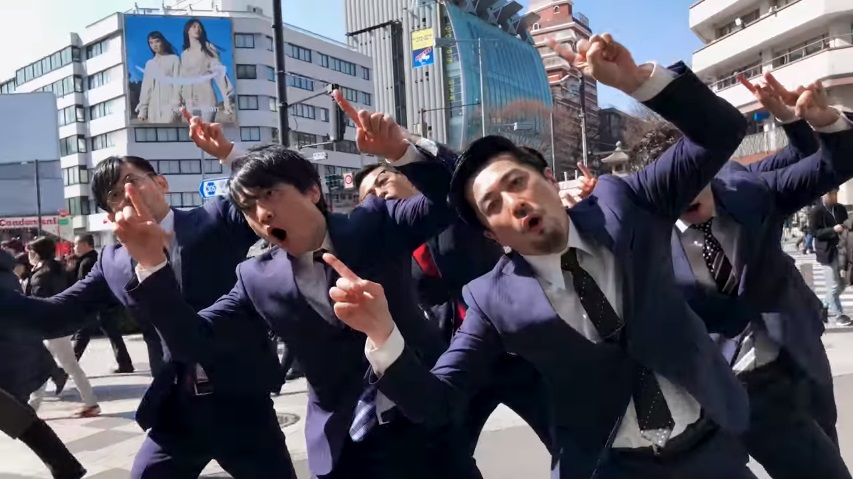 ▼ Taking their routine to the streets of Seattle,
the group rock out to catchy electronic dance music.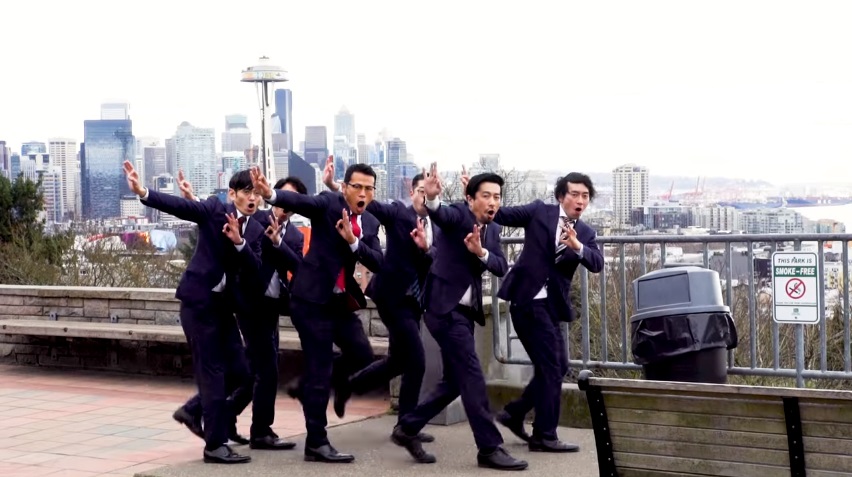 ▼ Genki Sudo had this to say regarding the
video shoot in Seattle (translation below).
今回は今までの作品で一番厳しい状況のなかでの撮影でした。アメリカではスタッフは誰もいなかったので通行人にカメラを持ってもらい撮影し、途中でカメラを盗まれ走って追いかけて取り返し、撮影時間(アメリカ)も四時間ほどしかなく、資金不足で十万円で作りました。原点に帰りました。

— 須藤元気 (@genki_sudo) March 11, 2018
"Out of all the works we've done thus far, this one was the most difficult. As we didn't have any staff in America, we had to ask passersby to help with recording. The camera was stolen halfway through and we had to chase the culprit down. We only had four hours and a budget of 100,000 yen (US$943.80) to work with. We've returned back home."
Unfortunately Genki didn't elaborate on why World Order challenged themselves with a tight budget, limited time, and a missing cameraman. Perhaps the team assembled everyone on short notice to fly in, pull off a few dance moves, and head back for another scheduled appointment? We may never know.
▼ Nevertheless, it's an impressive segment
considering they had so little time.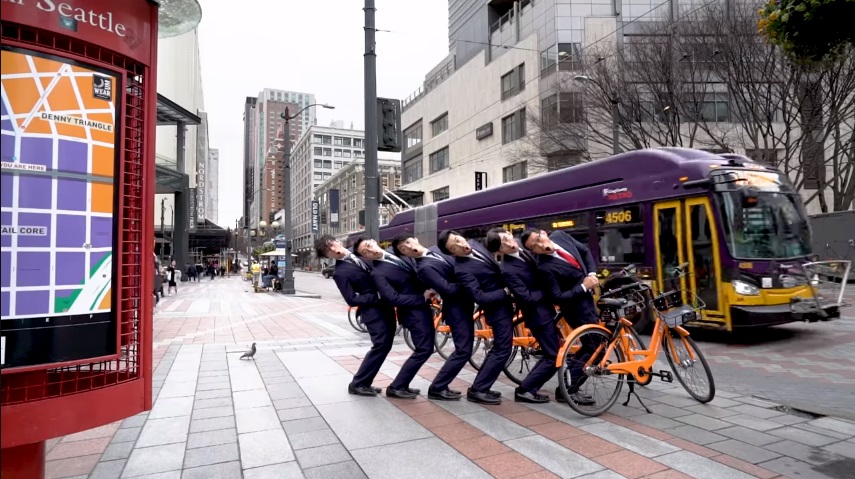 Japanese netizens were elated by their newest release:
"I've watched it since yesterday and it had me smiling all the way. Thanks for the fantastic video. I'm glad you got your camera back."
"You've produced yet another cool video
"If you guys are around Tokyo, let me help with the camerawork."
"This is the best! Quality production!"
The political satire and style in the video is just perfect for a troupe named World Order, with the last section leaving a strong message to viewers that no matter what happens, we're all united as one.
If you're a fan of their performances, be sure to check out their other amazing videos.
Source: YouTube/World Order via Twitter/@genki_sudo
Images: YouTube/World Order
[ Read in Japanese ]